Is Your Company Facebook Page Destined for Loserville? 5 Ways to Get "Liked"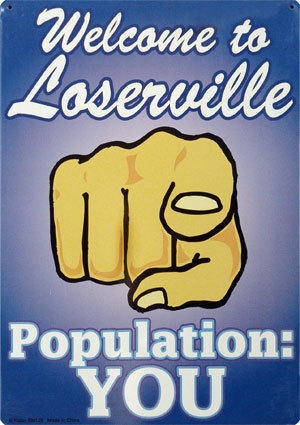 Most of us remember our high school days (or perhaps you've blocked it out with reason). For some, the memories consist of being smashed into lockers and wetting the bed.  For the luckier ones, high school was about cheerleaders, football, and being worshiped by everyone, including the principle.
Years later, even after the acne has dried up and we've polished our unique skill set, the quest for popularity is still relevant.
This is especially the case for business owners that now have to figure out a way to generate 'friends' on wildly popular social networking sites like Facebook, Twitter and Yahoo.  This is important because, just like high school, your online brand is nothing without friends.
So, ask yourself: is your company Facebook page destined for Loserville? Look, we really hate to see ANYONE relive their traumatic high school experiences, so we've come up with some helpful tips to get your company "Liked".
5 Ways to Get "Liked" (and stop being an online loser)
Combine your SEO and social media campaigns in order to optimize your company website, Facebook page, corporate video, and Twitter account.
Blog it up! Blogging is a key way to produce relevant content that will get Google's approval and improve your company's rank in search engines.
Potential friends "like" freebies, giveaways, and contests. If you're not offering opportunities for these friends to win something or get a great deal you're not going to generate much excitement or interest.
Grow a mustache and don't ask questions.
Give your website a full on makeover. There is no way to generate friends if your face, hair and attire is messy, chaotic and downright ugly, right? Well, the same is true for your website.  Let's clean it up, people! No more florescent colors, boring, or unorganized content.
Make friends with the popular people in your community.  In our community, it's Jimmer Ferdette, David Archuleta and Donny Osmond, which is exactly why we're going to hang out with them this Friday night at the Utah Entertainment and Choice Awards.
Want nearly 30,000 friends in less than two weeks?
Of course you do! Which is why you must GET OOZLED.  We recently acquired nearly 30,000 Facebook "Likes" (in less than two weeks!) for our client, Half Price Utah, and their Facebook page is seriously rockin' with conversations, compliments, and fun giveways.  Check out their page if you don't believe us:  Half Price Utah. We are your Utah social media experts!