How Do We Do It?
Because we have experience in the home services marketing industry, we understand that every company has different goals, customer bases, and geographic targeted areas. We'll spend time getting to know your story. Why did you start your business? What is your goal? Who do you want to see as your next customer? Understanding why you do what you do is integral in any marketing strategy.
Clients Who Trust Oozle Media
---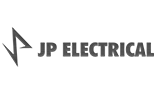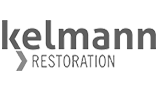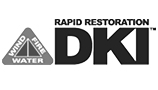 Everything Comes Together
You can find our paid ads team collaborating with our social ads teams and our SEO experts strategizing with our content writers. We've even partnered with pros in call tracking and consulting for CSRs. We truly do it all, from start to finish. Here are few services we offer that other home services companies have trusted Oozle to execute on.
Website Design and Development
Your website is the most valuable salesperson you have. It is online, 24/7 — 365, selling your services and telling customers about your business. It's important that your site is easy to navigate, full of information to help customers make informed decisions, and is clear on how to get in contact with you ASAP.
At Oozle Media we design and develop WordPress sites that are proven to convert, easy for users to navigate, and even easier for you to edit yourself.
Search Engine Optimization (SEO)
Home services is a demand based business, so you'll want to be the first business to pop up on Google when someone types in a question or keyword related to your services. It's not fairy magic or Google playing favorites that decides who comes up first. SEO is a technical practice on a website that tells search engines (and users) that you've got the right answers to their questions.
At Oozle Media we know how to do the right research to drive an SEO strategy specifically for your business.
Reputation Management
We've been helping clients improve their online reputations for nearly a decade. Our clients are known for having the best reviews in their industries. We know that people are looking at online reviews and recommendations for companies they are considering for their next project or someone they can contact in light of their next emergency. You want to encourage customers who had a great experience with you to share their story and opinion. On the flip side, you want to make sure if someone has a less than ideal experience you know how to appropriately handle that online.
At Oozle Media our social media experts have a special place in their hearts for reputation management. That includes responding to online reviews and comments and even training your staff on how to handle reviews themselves.
Pay Per Click (PPC)
PPC ads are one of the most innovative ways to advertise your business. PPC ads are available on Google via Google Ads and Bing via Bing Ads. Paid ads allow you to dedicate budget to advertise your most popular services without waiting for the delayed return on investment that SEO provides. PPC is a sure-fire way to get leads as soon as possible.
Oozle Media has been hard at work building our PPC strategies for years. All of our hard work was rewarded by the head honchos themselves: Google. We are a Google Premier Partner. That means we have access to things that other agencies haven't earned yet including campaign advising from our dedicated Google team and opportunities to go to Google conferences that are invite only.
Call Tracking
If you have Customer Service Representatives (CSRs) answering your phones, or even your service team, you'll want call tracking. Call tracking uses software to record phone calls and track results like answer rates. As a business owner, you can use that data to find out who your top performers are or give feedback and training.
If you're investing in marketing, you'll want to make sure all those hard-earned leads are being treated right by whoever is answering your phones. Oozle Media's call tracking is reported to you monthly, and we can help advise on how to interpret and use the data!
Want to Learn More?
We want to help you market your home services business! Contact us today!