Search Engine Optimization & Reputation Management
The best way to attract more new patients from the internet is to show up in the organic section of Google; however, it's not just about rankings. We make sure our clients not only show up, but also have the best reputation when they do. Having a better star rating and more Google reviews will ensure that you'll attract the majority of the traffic from the 1st page of Google. We also know that having a great reputation, such as the examples below, has a positive impact on conversion rates of traffic from Google.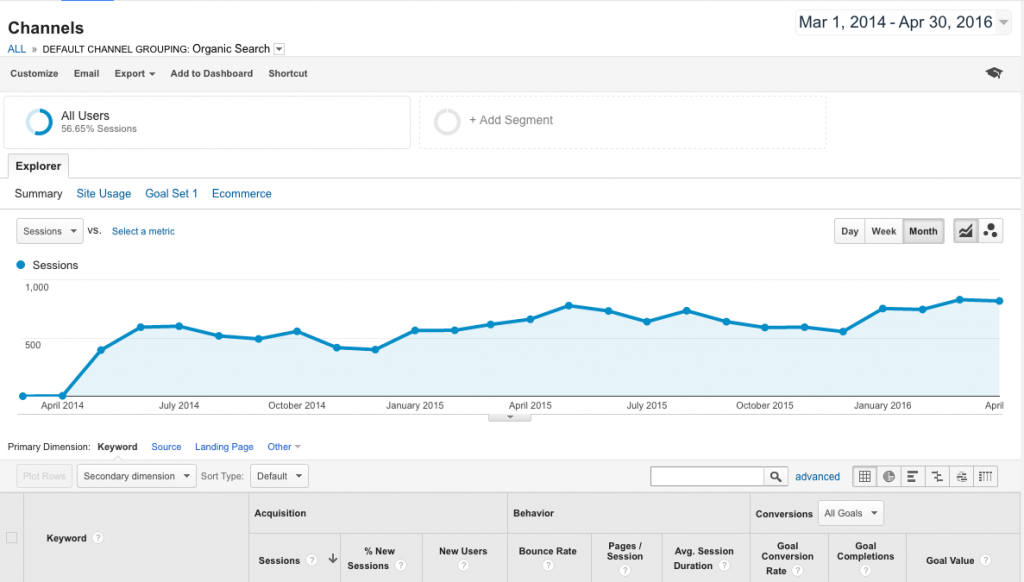 More Leads Through SEO: The analytics above shows that year-over-year they're getting substantially more traffic and leads from the organic section of Google.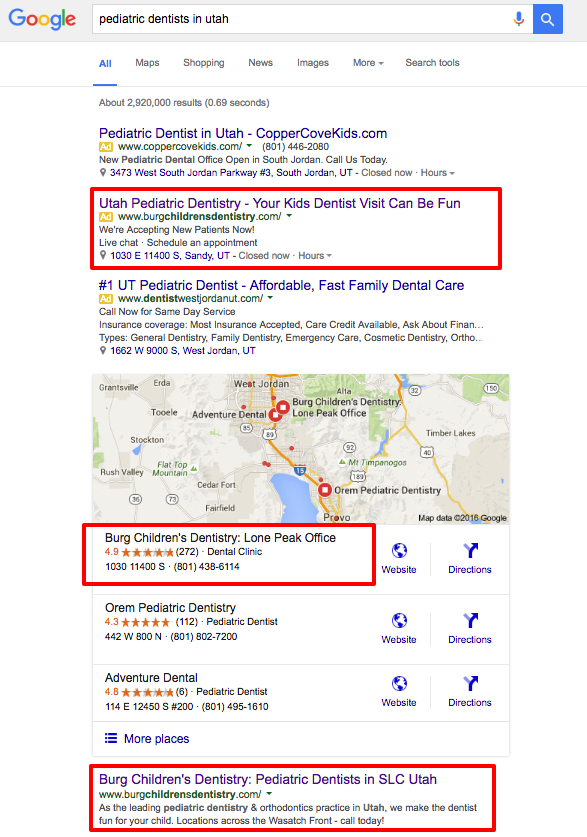 More Reviews: Not only does our client rank for #1 for this great keyword, their Google reviews increases the conversion rate of the traffic!
Social Media
Social media is quickly becoming a great way to attract new patients for pediatric dentists, as well as keeping existing patients engaged with the brand. Targeted individuals, such as mothers, spend time on social media platforms like Facebook, and Instagram. We make sure our clients reach their target audience with the right content through running highly targeted ads and holding great social media promotions designed to attract not just Facebook Likes, but leads. We use ads to target individuals we know fit all the demographics and psychographics to be successful. Facebook helps us build look-a-like audiences, or helps us find individuals who share very similar interests as your current client base. We easily remarket your website traffic with ads on social media, which gives your brand more touches in the sales process.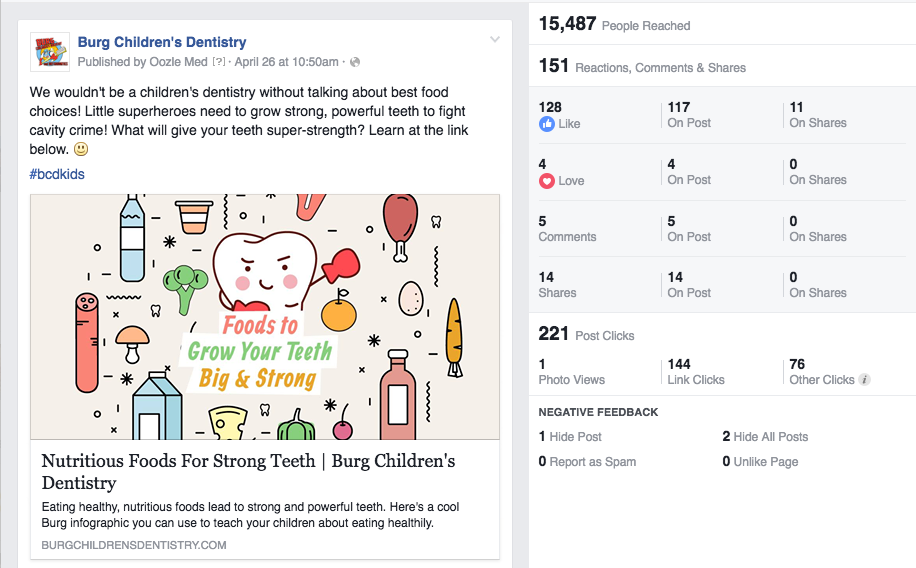 Social Ads: Ads alone don't work. You've got to have great content too!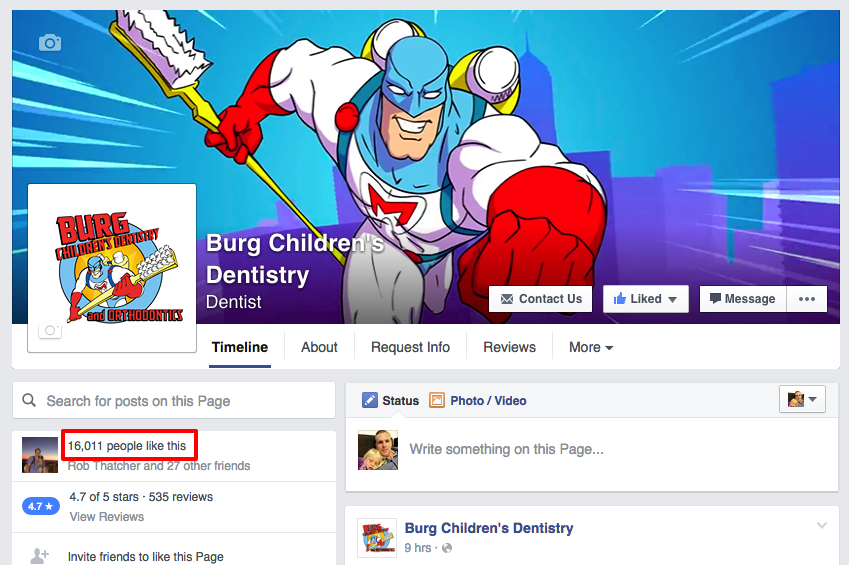 More Facebook Likes: Every Facebook Like allows us to reach the friends/family of the fans, or patients who like their page.
Pay-Per-Click (PPC)
You can't show up organically for every keyword. That's why paying for clicks can help generate more new patients from the search engines. If you're going to invest in PPC, you need to make sure you're doing it correctly. Here's what we do for our clients:
Spend enough to make it worth it
Use landing pages
Use bid management software
If you don't spend enough, then you're not really giving PPC a good enough test. So many pediatric dentists have tried and failed at PPC, because they weren't putting themselves in a position to compete. All our dentists who spend enough get a positive ROI from the paid section of the search engines, but it's not just about outspending the competition, it's about spending enough to get a positive ROI.
One of the best ways to increase your leads from PPC is to send traffic to landing pages. In most every market, and with most every keyword, landing pages convert more leads than simply sending traffic to your website. We not only make sure our landing pages convert, but that we're bidding on the keywords we know actually make the phone ring. We use bid management software to help us get the most for your dollars. Not every agency uses software, because they can't, or they don't manage enough spend in their account. We manage enough dollars in AdWords and Bing, which allows us to utilize these tools. Our software works while other agencies are sleeping, giving you the best chance at attracting new patients.

PPC Case Study Highlights:
6.64% click to call conversion rate
In 5 months the Cost-Per-Lead (CPL) dropped $12 to $51
Want to See It In Action?
Check out our Burg Children's Dentistry case study.
Request Your Free Analysis
We'll look into your online presence and let you know what it will take to bring you more leads. If anything, you'll get great advice!