Oozle Media's Partnership With Google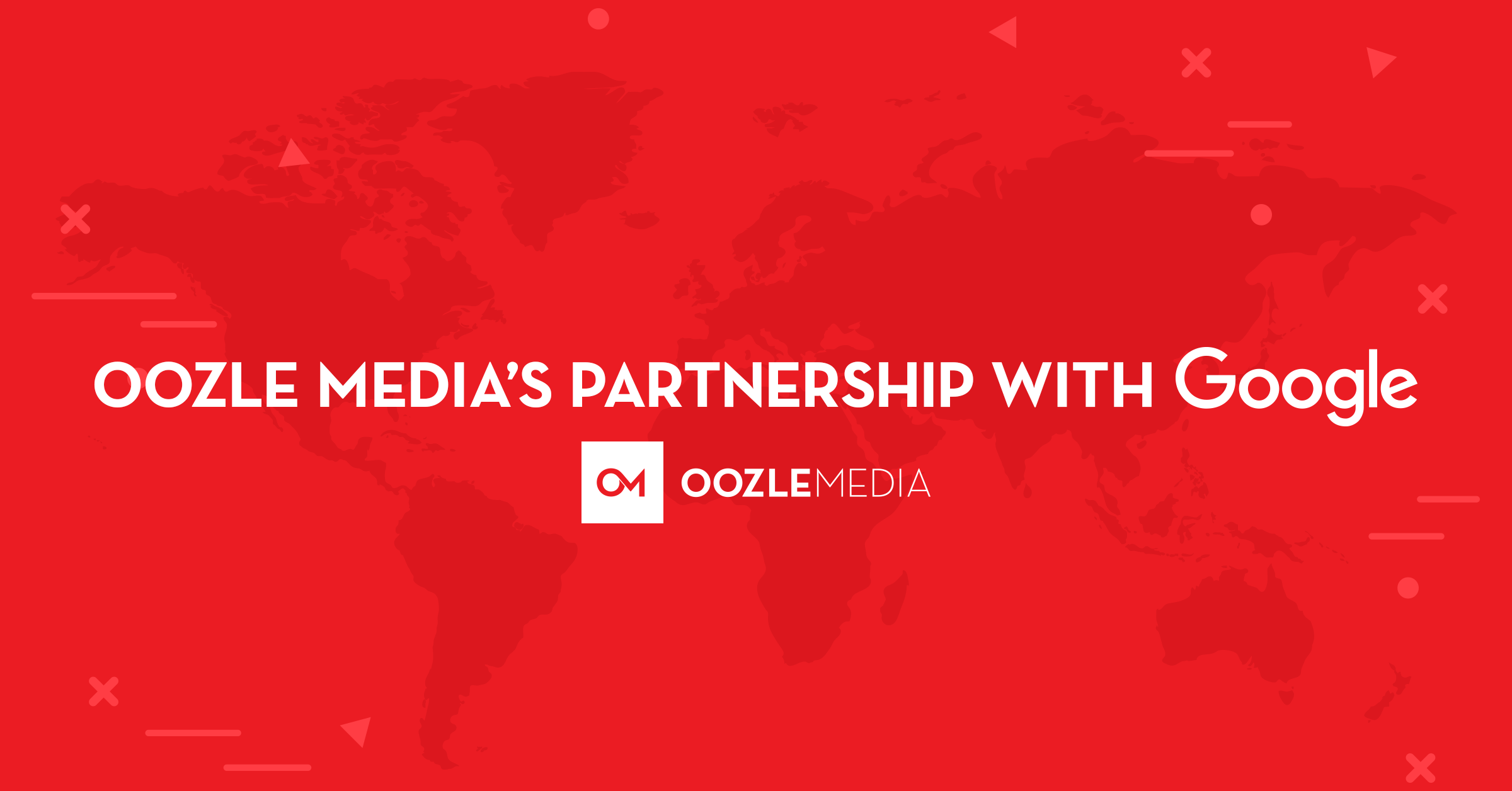 Oozle Media is happy to announce that we are in Google's top-tiered agency support program! What does this mean? This means we are among the top agencies in the United States for Pay Per Click (PPC). Google decided this based on:
Account Performance – how well our ads were doing.

Spend-Level Management –  how we manage the dollars we're spending for our clients.
What Does This Mean for Oozle?
This announcement came with a visit from Google on January 29th. With this level of partnership with Google, we are able to work with their best of the best. We have also been given access to certain Google tools (software) other agencies don't have. But that's not what's important. The real question is: how does this affect our clients?
What Does This Mean for Our Clients?
Because we are part of the Premier Partner program, we can provide even better PPC services to our clients. Here are just a few of the benefits you get when working with us:
If we work with the best of the best with Google, that means you work with the best of the best from Google.

Our clients can go with us

to Google's headquarters to meet with Google about their paid search account.

Top Google PPC Engineers look at your account performance and work with us to make it even better.
How Did Our PPC Get To This Point
Oozle Media brought their PPC in-house in September 2015, hiring their current director, Kristin Meyer. With over 10 years of PPC experience specializing in education, it was a good fit. Oozle established a PPC team after slowly building the number of PPC clients. We established best practices that work well to help clients grow their volume while keeping their costs down. Google took notice of our success as well and now considers Oozle to be one of their top partners.
Oozle PPC Attends Google Partners Training in NYC
A select number of Google partners were invited to an exclusive training event in New York City at the beginning of the year, and Oozle Media was one of them! Google's Agency Director Tim Reis kicked off the event with a presentation on Winning Strategies for 2018 and Beyond which set the theme for the conference topics. The focus for Google this year has been nicknamed the three As: Audience, Automation, and Attribution. We're absorbing this focus into our own strategy.
Audience
Identify: The single most important trait you need to know about your audience is intent. Intent turns a single person into a customer. Don't make broad-stroke assumptions about who your customer is. Think beyond demographics. By using existing customer data and Google data, we can gain insights to know your audience and what their intent actually is so we can hit them at the right time with the right message.

Re-engage: Serve relevant messages to the people who are driving the most value for our clients: past customers or users who've engaged with the website already.

Expand: Build a larger audience consisting of new users in the market for our clients' product and services.
Automation
Adwords Smart Bidding uses machine learning technology to make informed bidding decisions at every auction. It's a powerful tool because it's able to analyze millions of signals in an instant to find just the right bid. Machine learning helps in three ways:
Marketing becomes smarter and more efficient.

We get to know our audience better.

Helps us focus on the right outcomes.
Here at Oozle, we also use Doubleclick Search (owned by Google) for our bid management tool. It's recommended to allocate 10% of your budget towards testing. By testing, learning, and improving with an automated bid strategy, you'll be able to find the right Cost per Acquisition (CPA) to maximize profits.
Attribution
Currently, advertisers are only analyzing one small part of the consumer path. Insights can emerge from the entire journey when looking at attribution the right way. First, it's important to measure more than just sales but every moment that matters to our clients. With Google's tools, we can measure different types of interactions. Next, it's important to look at attribution which helps us connect the dots. This is where we look at all of the touchpoints that played a role in a conversion. Why is this important?  Because when we know what works, we can optimize more efficiently.
After keynote presentations on Audience, Automation, and Attribution, we had the chance to break out into groups and work through opportunities for improvement specific to our agency and clients. We left the training with a higher level of understanding of key strategies for 2018. The PPC team here at Oozle is here to help clients understand the different strategies available to help their business grow and which Google solutions will be right for them. To get a free PPC account analysis including some recommendations on how you can improve your account for 2018, contact us today!