The Ultimate Guide to Influencer Marketing for Small Businesses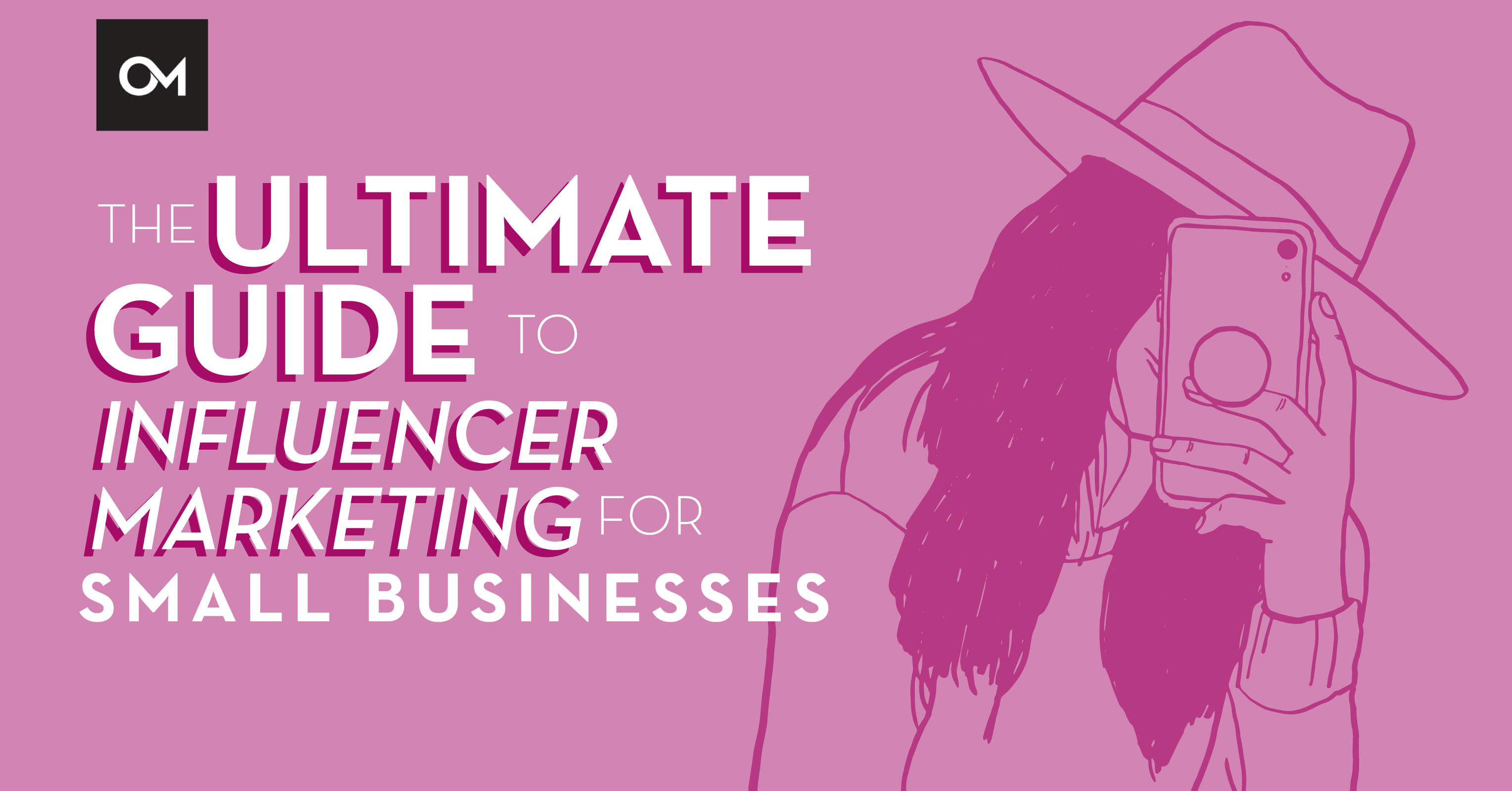 If you've been on social media, you've been around influencer marketing. Often, it's big accounts promoting big brands. It's an investment that can cost hundreds or even thousands of dollars for one influencer's partnership. It can be a gamble for small and medium-sized businesses (SMB). They may question, "Is it worth spending hundreds of dollars just to get one or two more customers?" As a business owner, you need to know that there will be a return on investment (ROI).
Here, we'll teach you how to calculate the value of an influencer, how to know if influencer marketing is worth it to you and your business, and how to make it an affordable option for your small business.
How to Calculate the ROI of an Influencer
The ROI can be determined by doing a little bit of digging into every influencer you work with. You'll want to ask yourself these three questions:
How many followers do they have?
What percentage of their followers are local?
What is their engagement rate?
1. How Many Followers Do They Have?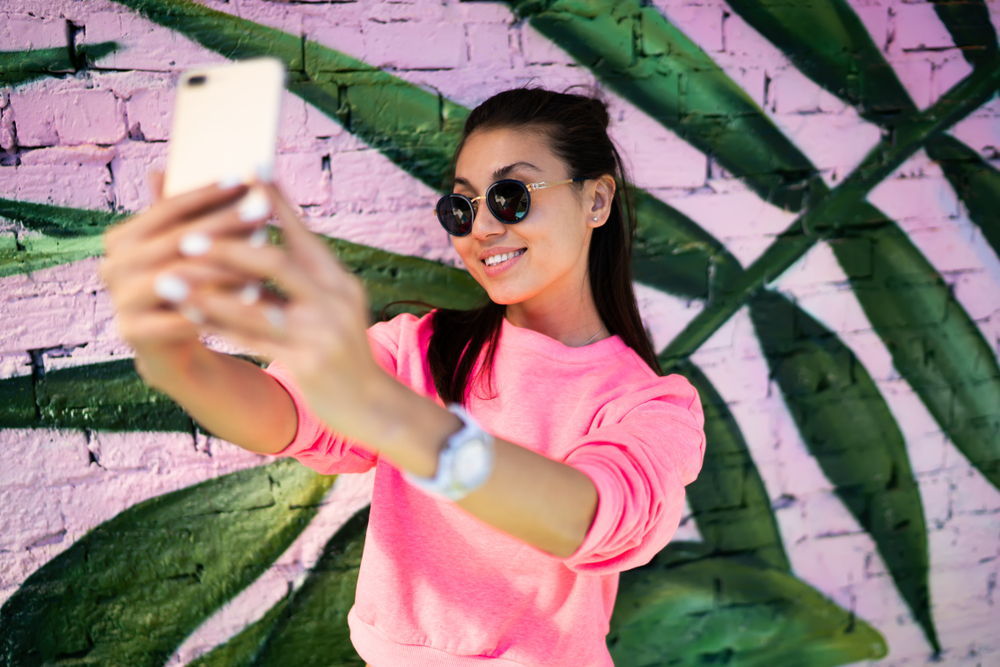 The number of followers that someone has can be telling of how influential they are and how affordable they will be for you. These are the different categories of influencers (please note that their follower stats are for Instagram):
Mega-Influencers: 1 million+ followers. These are your celebrity status influencers—YouTubers, popular bloggers, actors, etc. Their posts get thousands of likes and hundreds of comments, but they're not always responsive to their followers or their messages. They likely work through agents, so approaching them directly isn't the best tactic. Their followers aren't usually in just one area, so utilizing them is best for national campaigns with big influencer marketing budgets. Their pricing varies, as little as $10,000 per post but it can go much higher for celebrities (even up to $1,000,000). Here are a few megas:
Macro-Influencers: 500K to 1 million followers. These are more of your YouTubers, bloggers, vloggers, and podcasters. Their posts on various social media platforms can be beneficial to you in multiple ways—such as building brand awareness and SEO. Many influencers post to their blogs as well as on social media. If they were to mention you in their blog, that could provide extra value in terms of backlinking. With their large following, they're most likely best for national campaigns and usually reached through their agents and their fees can be between $5,000 and $10,000 per post. Some examples of macros are
Mid-Tier-Influencers: 50K – 500K followers. These are your niche-focused influencers. They're your YouTubers, bloggers, vloggers, and podcasters who aren't as well known on a national scale, but they still can have an impact. Their followers come from various places, but they can sometimes be locally or niche focused. They can be valuable for local campaigns, but their value for bigger campaigns simply depends on your goals. Some may be reached directly or via an agent, but their costs still typically range between $500 and $5,000 per post. These are some mid-tiers
Micro-Influencers: 10K – 50K followers. Like mid-tiers, these are super niche-focused. They have a targeted audience and are more likely to generate focused leads for the brands they partner with due to their high engagement rates. They are highly valuable in local campaigns if they are local-focused but can still have an impact in bigger campaigns. Often, they can be reached by messaging them, and their prices range between $100 and $500 per post. Here are some of our Utah micros:
Nano-Influencers: 1K – 10K followers. These are usually ultra niche-focused, and their audiences follow them specifically for their interest in that niche. They have high engagement rates and cultivate close relationships with their followers—helping them to be perceived as authentic. They're quite useful for local campaigns due to their high conversion rates and ability to influence followers who live near the small businesses they promote. They're usually easily reached by messaging them, and their prices vary. Some will do posts for trade, and others will have their prices set between $10 and $100 per post. If you live in Utah, here are some nanos you might know:
2. What Percentage of Their Followers are Local?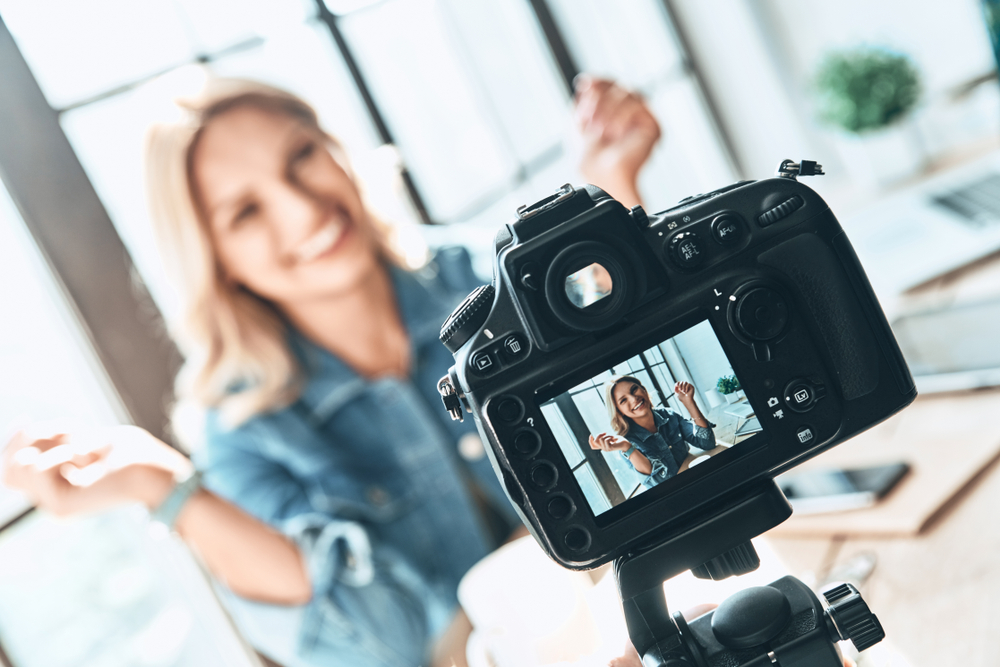 If you're putting together a local campaign for a small or medium-sized business, it's important to know the audience of the influencer you're considering. When looking at micro and nano influencers who are local to you, a quick test is to randomly choose 10-20 of their followers who have public accounts and see where they're from. You can do that by going to the influencer's profile and clicking into their "followers" section. After choosing the followers you want to test, here are some pointers for finding their locations:
Check their profile description
Check their recent posts for location tags and hashtags
Check their recent posts for business account tags, and then look into the location of those businesses
Take note of who is from where, and then determine what percentage of their followers is from the particular location you're looking for. The higher the percentage, the better the influencer is for a local campaign and the more ROI there will be. In our experience, we've found it valuable to go for someone whose followers are 80-100% local but no lower than 70%. The fewer followers they have, the higher the percentage you should be looking for.
3. What is Their Engagement Rate?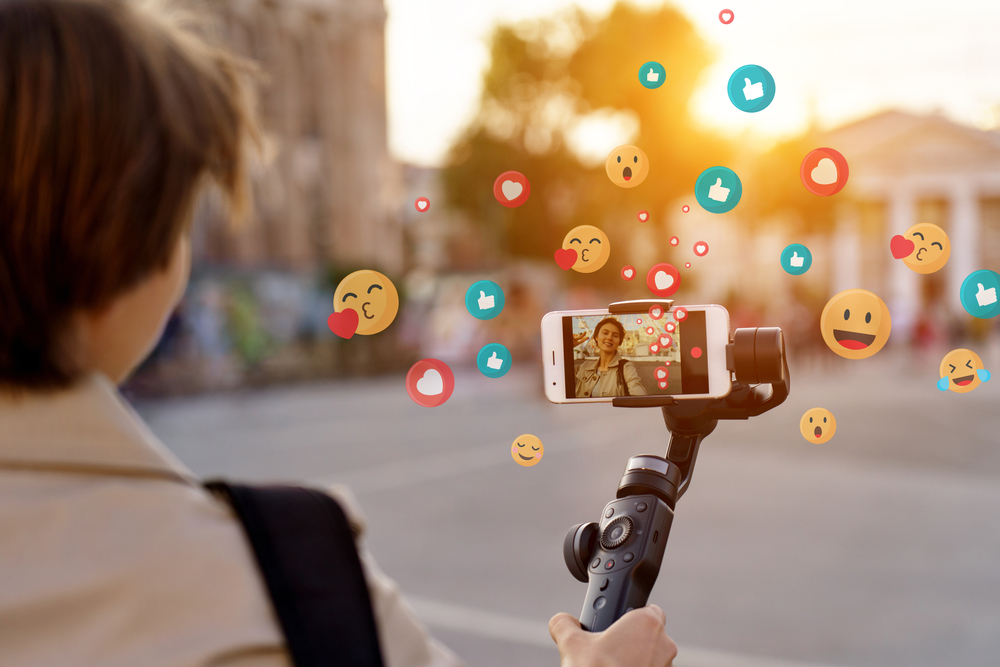 Go to the influencer's profile page and select a handful of posts to work with. To get an idea of how their engagement rate fluctuates, it might be helpful to select one post from each week for the last four weeks.
Tip: if they haven't posted in several months or longer, their engagement rate might be lower if they were to start posting right now—so choose active accounts!
To calculate the engagement rate for each post, add together the number of likes and the number of comments. Then, take that number and divide it by the number of followers. Finally, times it by 100. Like this:
Engagement Rate = (Likes + Comments) / Followers x 100
Now, what is a good engagement rate? This is really a subjective answer as "good" can depend on the industry or niche you're working in. Here is a base standard you can go by: less than 1% is considered low; between 1 to 3.5% is average; between 3.5 and 6% is high; and 6% or higher is very high.
You can usually expect mega and macro influencers to have low engagement rates. Mid-tiers may have low or average but rarely high. Micro influencers tend to have high engagement rates but some may have average. Nano influencers usually have high or very high engagement rates.
Talking about the high engagement rate of micro and nano influencers, Violeta Granados says, "They also have a better connection…They're the ones replying, having that open dialogue, that volume, that responding back and forth. Whereas you get a bigger influencer, they don't."
Here is an example of three different influencers from three different categories and how their engagement rates are calculated:
Dwayne Johnson, aka @therock, has 230M followers. As a celebrity, he's a mega influencer. His captions are great! He tells stories of his past and shows real moments of his family and work life. It's something that people want to follow, and he does get a lot of comments. One of his posts has 95,245 likes and 954 comments. Adding likes and comments, that's 96,199. Divided by his follower count, we have 0.000418. Multiply that by 100, we get 0.04% as his engagement rate (really low).
Real Housewives of SLC's @lisabarlow14 has 135K followers and is considered a mid-tier influencer. Her posts show off her life in Utah, her business Vida Tequila, and her family. She often features local businesses who carry her tequila brand which inherently promotes them and helps drive some engagement. One of her posts has 4,683 likes and 204 comments. Adding likes and comments, that's 4,887. Divided by the follower count, we get 0.0362. Multiply that by 100, we get 3.62% which is just barely in the high realm—giving her influence more value than most other mid-tiers.
Utah Instagram foodie @collinscravings is a new nano influencer. He connects with local Utah restaurant owners and builds genuine relationships with these brands as well as other foodies. He encourages engagement on his posts by doing giveaways as well as simply producing quality content. With 1,188 followers (at the time of writing this), one of his posts has 140 likes and 31 comments. Adding likes and comments, that's 171. Divided by followers, we have 0.1439. Multiply by 100, we get 14.39% which is an extremely high engagement rate.
Tip: when working with a local campaign, it is better to choose a micro with a high engagement rate or a nano with a very high engagement rate in order to get more ROI.
Is Influencer Marketing Worth It?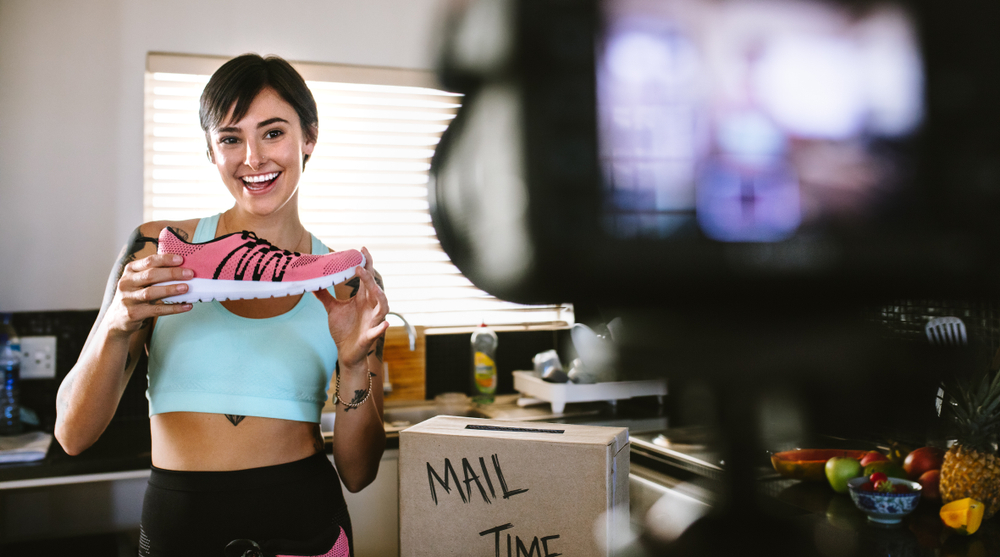 In the business world, everything is a risk. Often, the value of something isn't known until after taking the leap of faith and seeing the fruits of the investment. In influencer marketing, what you get out of it all depends on three things
Your goals
Your budget
The influencers you choose to work with
That #3 is pretty important, so hopefully everything you've read thus far has given you some insight into how to choose the best influencers for your brand.
That being said, let's dive into some key benefits of investing in influencer marketing.
The Influencer Marketing Hub reports that the "average earned media value per $1 spent has increased to $5.78". They also found that 40% influencer campaigns were for the purpose of building awareness (top-funnel marketing), 36% were for sales (bottom funnel), and 24% were for user-generated content (middle and top funnel). Having worked with influencers on behalf of brands, we can attest to the value of influencer marketing for all three of those purposes.
Here's what we've seen.
1. Awareness
Influencers can play a critical role in awareness campaigns. If your business is trying to build its brand presence, influencers can help get the word out there. After all, people need to know your business exists, so they can invest in you and make your brand profitable. There is always more room to grow your brand and more profit to be made!
One of the best ways to drive awareness in influencer marketing is through giveaway posts. Typically, the influencer's followers are asked to like the post and follow your account to qualify. Then, a winner is chosen and the prize can be a gift card, free product, or something else having to do with your brand. These are highly effective as they can increase your following and often have a much higher engagement rate than non-giveaway posts.
2. Sales
Influencers can help drive your revenue up! Depending on the strategy, this can have a temporary or even long-term effect. Here are some ideas that can help you use influencers in a way to increase sales:
Ask them to post about special events or promotions
Give them discount codes they can share with their followers
Give them a coupon they can feature in their posts that is exclusive to them and can be redeemed at your business within a certain time frame
There are plenty of other ways and different types of posts that can help drive sales. They can feature your products or brand more naturally and not just in hard promotional ways. People trust the influencers they follow, so some will see their posts and make a purchase or go to your business's physical location. In fact, 40% of people have purchased something online after seeing an influencer post about it.
While discussing how influencers have impacted her brand in terms of revenue, Utah salsa brand owner Salsa Queen (yes, that is her legal name) has told us,
"They have been an amazing—an amazing advocate for us!—helping us bring more followers, getting people to know our product on a larger scale than I could have done myself. There's no way."
She went on to talk about the value of influencers and how those who have supported her have had an impact on her brand's growth.
"I just feel like the more followers you have, the more you can spread the word about whatever you are selling, right? I love that all of the foodies here are so willing to help each other and everybody has been so kind."
3. User Generated Content (UGC)
Think about how much you invest in assets like photos and videos. It can be expensive working with a professional photographer or videographer—something not every small business can afford. We've seen that working with nano and micro influencers can help save on all of that! Often, their content is high quality and worth using on your feed and website. If you invest in monthly influencer marketing, you can keep the flow of high quality content coming in at a bargain rate.
Why Do Influencers Do What They Do?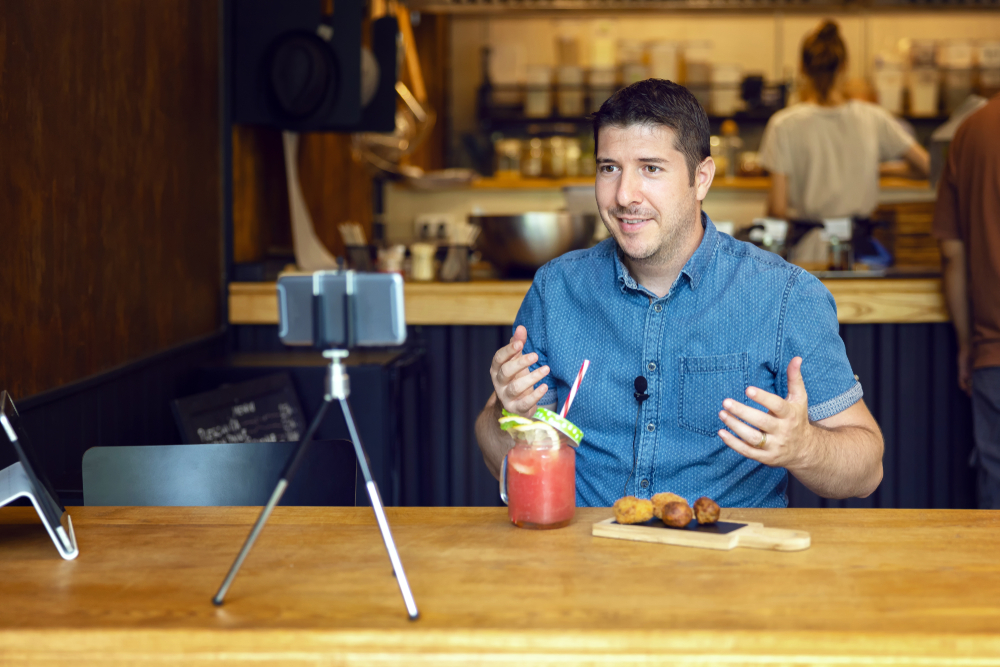 The edited images and high quality content might make an influencer's life seem glamorous. Yet, it is a lot of work and it is a real job. There is content to create, relationships to build, and deadlines to meet. Within the nano and micro influencer world, we've found many influencers who deeply care about the success of the businesses they represent.
One such nano influencer is Collin Bocchino from @collinscravings (account mentioned earlier) who is passionate about supporting and promoting local businesses. He actually started his account to shine a light on struggling restaurants during the pandemic. He believes in activism through consumerism and voting with your dollars.
In a recent interview with Bocchino, he spoke of local brands he's worked with, like RubySnap and Cheryl's Bagels, and how his posts can help their businesses.
"Even if it's one person, that's one person that you just brought to that local place. Maybe they go twice. Maybe they spend $10 each time. That's twenty more dollars you just brought to that person."
How Can You Make Influencer Marketing Affordable for Your Business?
If you're a small or medium-sized business, you'll most likely want to work with micro and nano influencers. As mentioned earlier, some will accept trades or payments between $10 and $500. You'll need to take the time to reach out, following up, and negotiating with these influencers. You may also need to spend a considerable amount of time fostering relationships and engaging with them to build a collection of influencers to partner with.
One of the best ways to "get more bang for your buck" with influencer marketing is to work with an agency, like Oozle Media. When working on influencer campaigns, we do the following
Research the best influencers to use for your business
Outreach and follow up communication
Deal negotiation
Ongoing relationship building
Helping you keep within your budget is important to us. Our research will help us narrow down on who the right influencers are for you to work with that will cumulatively drive the most attention towards your brand. We'll also be able to align it holistically with your content and social marketing strategies. Remember, influencer marketing isn't just for big-name brands. It's for you too!
Ready to invest in influencer marketing for your brand? Contact us today for a free consultation, and we'll start strategizing your influencer strategy!