How to Get Ahead on Facebook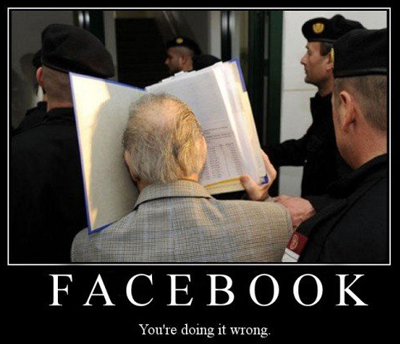 2012 has been a good year for Facebook. In addition to the announcement that their first public sale of stock will be some time in the very near future, the social media supersite—now with over 800 million users—has introduced a great new feature that directly affects how companies market themselves online.
Facebook has always been a great tool for companies wishing to establish an online presence, and the site is continually improving and making its interface even more business friendly. Some of the key advantages to setting up a Facebook account for your business include:
• Increased awareness of your company – The profile page can provide a quick overview of your company's services. Additionally, every time someone "likes" your company page, all of that person's friends will receive a notification on their wall letting them know.
• Improved communication – A Facebook page allows you to easily interact with customers and respond to any questions or concerns.
• The ability to keep customers informed. You can easily provide updates on new products and services, and let them know about any upcoming sales and promotions.
• Targeted advertisements. Facebook advertisements are a form of targeted advertising that allow you to display your ad specifically to those most likely to be interested in your business.
In other words, if you haven't already created a Facebook page for your business, there has never been a better time to get started. And if you want help making your company's Facebook usage all that it can be, get help from Utah Facebook marketing experts.
Company Timelines
The big change for this year is the introduction of timelines for brands. This new addition allows businesses to create an easy to read and visually appealing way for potential customers to quickly get a better overview of your company.
The timeline allows you to enter information about your company's history, even before you started a Facebook account (for example, Coca-Cola's timeline goes all the way back to its founding in 1886.) You can record milestones in your company's development, and give customers an easy way to see how your company has grown.
Great Profiles are Essential for Facebook Success
Of course, it's not enough to simply set up a Facebook account for your business—a great Facebook profile will offer added value for the customer by being both attractive and informative. Here are some suggestions on how to make sure that your page is appealing, and to help encourage "Likes" for your company's page:
• Offer exclusive deals (say, free shipping) for users who "Like" your company.
• Give frequent updates directly related to your business (about the release of a new product line, for example.)
• Share stories that are related to your business, and ask for reader's opinions.
• Ask questions about customers' preferences and favorite products.
• Quickly respond to any customer questions or concerns.
• Run contests and offer prizes for the winners.
Never underestimate how much a great-looking, frequently updated profile can affect your company's popularity online. For more tips on keeping customers engaged and excited about your business, visit the Social Media Examiner.
Get Started on Facebook
With nearly a billion active users around the world, setting up a Facebook account for your business can be one of the best and quickest ways to reach a large customer base. Marketing opportunities abound, and now is a better time than ever to get started with your social media marketing campaign. If you need some help navigating the tricky waters of online marketing, contact Utah social media professionals at Oozle Media.
-Tim Crain