15 Ways to Generate Fans & Get 'Em Excited about Your Business through Social Media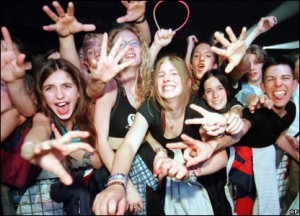 Hey everyone! In case you haven't heard: tweets and status updates (Twitter and Facebook) are two great forms of free advertising! Pretty amazing, right?
Well, as wonderful as free advertising sounds attempting a successful Social Media campaign for your business can be tricky, and an enormous waste of time without an effective strategy in mind.  So what do you do?
Follow these useful tips and you'll be able to establish an effective social media campaign in no time:
Be aware that fans follow a brand online for four main reasons:  special offers, the chance to voice their opinion, entertainment, and latest news.
Offering discounts and contests opportunities are two GREAT ways to build a loyal and excited fan base.
The majority of online fans are generated at the recommendation of other fans.
The most successful Facebook pages have a high percentage of owner-generated content which includes images, text, video, and external links.
Use feedback from consumers to inspire new ideas.
The most important part of social media content is the Call to Action.  However, enticing consumers to try out your products/services should never be the main topic of your tweets/updates. The Call to Action should be creative and strategic, and keep in mind that the soft sale approach is always more effective.
Have your fans fill out polls that ask them to answer fun and informative questions. This will inspire interaction and allow your fans the opportunity to voice themselves.  They will love you for this!
Don't post too often or too little. Experts say that businesses should tweet/update 2-3 times a day. Publishing too often is one of the main reasons fans unsubscribe.
Important: ensure your Social Media content is viewable on mobile devices. This is because a wide range of social media users access their accounts via their cell phone.
The most popular Facebook pages (with more than 1 million fans) have 60 times more fan-generated content than the average Facebook page.
Boring content has NEVER generated fans and NEVER will.
Maintain a consistent look for your website and social media pages in both content and design. This will ensure your brand is easily identifiable.
Respond to a few comments every day in order to let your consumers know you're paying attention to them.
Posts should always provide useful information and resources, and inspire conversation.
Since social media is constantly evolving you will constantly want to evaluate your performance and your strategy in order to establish true ROI.
It's all about ROI (return on investment).
No matter what type of advertising you're into it's all about establishing true ROI.  At Oozle Media, we are your ROI and Utah Social Media experts. It's time to eliminate your random 'shooting from the hip' marketing habits and GET OOZLED TODAY!