Why You Should Already Have a Google + Business Page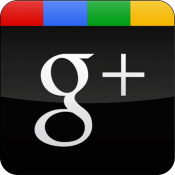 Having a Google + business page is crucial in increasing your company's notoriety. With its ability to give your business online recognition, more personable relations with clients, and additional structure, Google + is expanding the outreach capabilities of businesses who take advantage of its services.
As your Utah Social Media experts, we want to stear you in the right direction so that you can understand the benefits. Here goes:
Online Recognition
 Entrance into a rapidly up-and-coming network. We all know how successful Google's offshoots have been, and we can only expect that Google + will continue to increase in intrigue.
 Easily accessible pages. Google's Direct Connect feature takes a search-engine user straight to a business' Google + page if they simply put "+" in front of the company's name.
 More hits on search engines. This one speaks for itself. Who doesn't want a little more notice?
Personable Client Relations
 Online recommendations from clients. The +1 button enables customers to give your company feedback and, at the same time, publicly acknowledge that your business is excellent. Additionally, the +1's are related back to search results, which again means more hits for your business and is a huge incentive in itself.
 Increased personal relations with customers. Google + allows you to interact with your client base through both written messages and video conversations, allowing you to further understand your customers' needs.
Additional Structure
 Supplementary organization for your company. Google + allows businesses, big and small, to keep track of employees.
 Facilitated online communication. By using circles, employees can be arranged into groups, which can potentially augment the communication among branches of a company.
 Assimilation of other Google services. If your company already uses products, such as gmail or Android, they can easily be connected with your Google + business page.
If you don't already have a Google + business page, it's time to get one. Don't bother wasting your time with less-than-useful sites that falsely claim to give your business online recognition. Go through a company that has been successfully used to increase the popularity of businesses for years.
Call us today! We're your Utah social media experts!
-Kassandra Konecny