TikToks & Reels for Your School: Tips To Get In On The Action!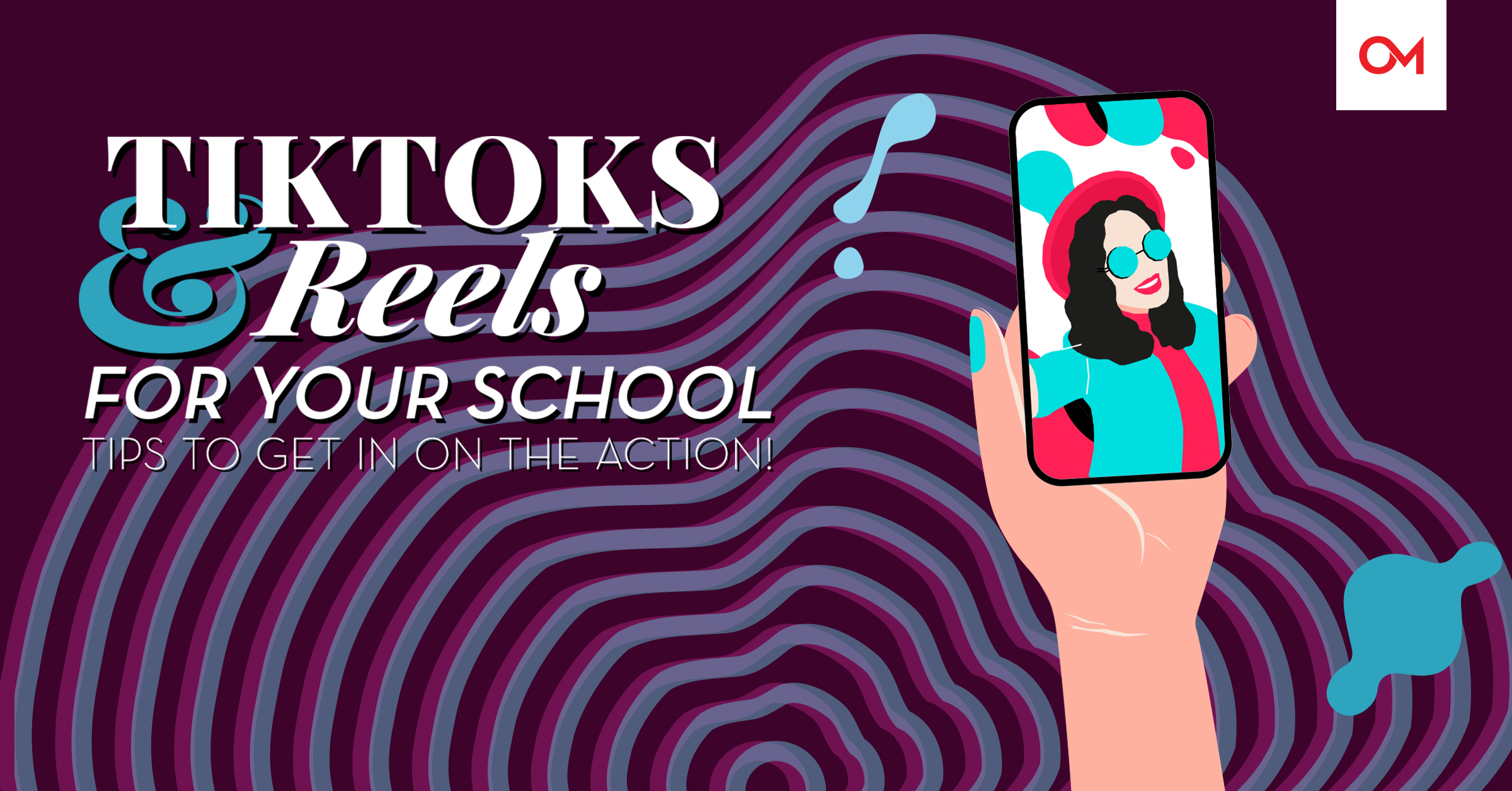 In today's webinar, our goal is to try and make TikTok and Reels seem less scary and intimidating to get started! I know it was a daunting task for me to pick up my phone and create my first TikTok. However, it's an awesome way to get your school out in front of the masses! Shout out to the world what makes your business special! Share your student's love for learning at beauty school! TikTok and Reels are the perfect places to share how awesome of an experience beauty school can be!
Watch Our Webinar!
We're going to start off by first asking a few questions! I want you all to know you're not alone if you feel intimidated or overwhelmed with the world of short-form videos. We have a poll set up in this webinar, and we'll go through a variety of questions and you can answer how you feel about each of the statements I bring up:
Does your school have a TikTok or Instagram account to watch short-form video content?
Do you have people at your school who feel comfortable creating short-form video content?
Do you think that short-form video content is important for your school?
Do you have staff members currently creating, or are your students creating short-form video content?
To all of you people answering "no" to the above questions, you're in luck! My goal is to help you understand the world of Reels and TikToks, and I have a feeling you're going to like it.
I have one last trivia question for you to answer. Globally, in 2022 how much internet traffic do you think will come from videos? If you guessed 82% of all consumer internet traffic will come from videos, you'd be correct! While your media presence as a whole is important, it's becoming more and more important for businesses to become familiar with the world of short-form video content, and more importantly, how to create it!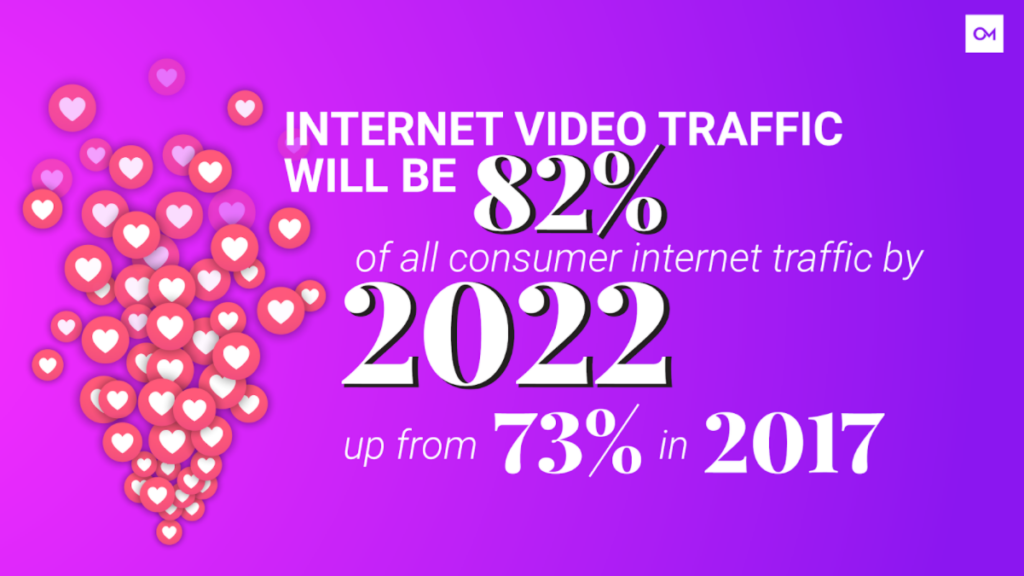 Why Are Platforms Like Tiktok and Instagram Reels Important for Your Beauty School?
One of the biggest benefits to having a presence on places like TikTok and Reels is that these platforms do an amazing job at building brand awareness!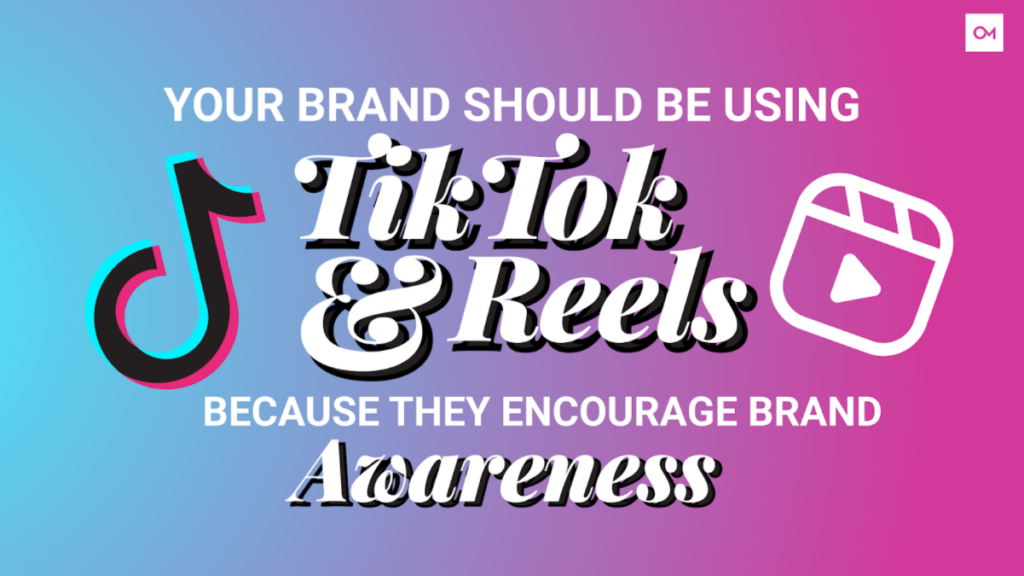 One of the most popular brands I can think of right now on TikTok is DuoLingo, the language learning app! Their brand creates some fun videos that their audience and people all around TikTok have started to obsess over. And their videos aren't super complicated or intricate! They mostly just follow along with the trends, and you can tell they are having a blast. In my opinion, that's why they are so successful on this platform.
Here are some important facts about TikTok and Reels you might not have known:
Tiktok has considerably more engagement than Instagram and even YouTube!
The average user on TikTok spends more than 850 minutes a month on the app. That's an average of 30 minutes a day.
There are 167 million TikTok videos watched every minute on the internet.
87% of Gen Z users on TikTok expressed that Reels are "basically the same".
Reels receive 22% more engagement than regular video content on the Instagram platform.
If you have not started creating short-form video content, now is the time to get started! I understand that most of you watching are probably already busy enough with your day-to-day operations of running a school. And, you might be thinking, "How on earth can I add one more thing to my already busy schedule without going absolutely crazy?"
This is the part where I advise my clients that it's always incredibly helpful to have someone working in-house to help out with your social media and marketing needs.
The other great thing about TikTok specifically is that if other people are creating content about your school, you can easily download their videos and repost to your brand page (all while giving credit to the creator of course). Have internal social media contests with your students! Give them a goal, have them create the beauty looks, make a video, and give the winner an awesome prize like a ring light and a gift card. Running a contest means your school gets content to repost videos on!
If you're a school owner but don't have time to do all the video content yourself, have a few of your students or your in-house social media director watch this webinar recording to get some helpful information on how they can get started!
We won't go too far down that rabbit hole today, but for right now, we will be talking about the following topics that are important to know:
How to get started on video content
Tools you'll need for success
Tips and tricks on things you'll use when creating content for TikTok and Reels.
How to Get Started on Video Content!
Here are the very simple steps of how you can get started with those creative juices!
Get started by looking at other content creators and what they have been posting.
What are other businesses, similar to yours doing? If you see a funny or trendy video, how can you tweak it to be unique and applicable to your brand or business? You don't need to know how to do a trendy TikTok dance or have a famous person in your TikTok for it to be a good video!
Open up TikTok or Instagram Reels and just start scrolling! You can use different hashtags or phrases to search for more beauty school-specific keywords to get a closer idea of what other people are currently doing in the industry on these platforms.
Be on the lookout for trends you can include in your content.
Trends are some of the most fun videos to create, but they can also be the catalyst for the most growth! If you see multiple videos using the same sounds and themes, good chance is, it's a trending video and you can hop on and create one yourself!
Keep it fun and enjoyable!
The last thing you want to do is make creating video content a chore. This should be something you enjoy, and if it's fun for you, it will be fun for your audience!
Don't overthink it.
Making short-form videos may come naturally to some people, and for others, it takes more work and practice. Try not to overthink it, but learn as you go! Nothing has to be perfect at the beginning of the process!
Tools You'll Need for Success
It's helpful to have a variety of different tools to help you create high-quality videos. The videos you see trending on TikTok a lot of the time have great lighting, awesome transitions, and quality sound. There are occasions where the quickly made video goes viral, but if you have the time to put a little more effort into your videos, it could help them go a long way.
Here are some of the things we recommend you have readily available when creating short-form video content.
A phone or camera that records high-quality video
A ring light
A microphone
A tripod
If you want to encourage your students to be creating video content, it might be helpful to provide a few of these items around the salon floor! If they have an idea for a TikTok while working on a client, they can easily grab a ring light and tripod and start filming!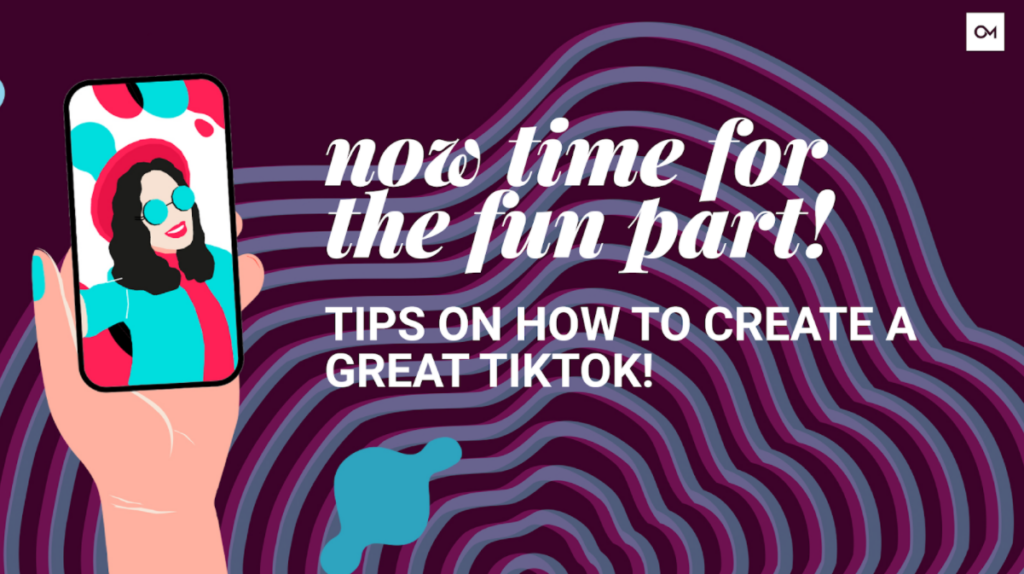 Tips on How To Create a Great TikTok!
Now we're on to the fun part! Here are a few steps you might want to take when you create not only your first video, but any video you create!
Step 1: Start Planning
Do you have a story you'd like to tell? Well, now is the time to brainstorm what you want to share and how to share it! Start off by getting inspiration from scrolling through TikTok and Reels. Something that might be helpful is to save TikToks or add them to a "favorites" folder or write down your ideas.
The video example created was short but fun! The student in this video had a story to tell. There were people out there who expressed they didn't think beauty school was worth it. But, she wanted to show them they were wrong! That's the story, and it's not complicated. It probably took a total of 10 minutes to make, and it blew up on TikTok because other people can relate to her inspiring journey!
Step 2: Start Recording
The next step is to start recording! You might be scared, but pick up a phone and just give it a try! To make your videos go from good to great, here are some tips:
Don't be scared to ask students/people/clients to be in your videos. What's the worst that could happen? Most people would probably be thrilled to be featured in a fun TikTok video that's about their hair transformation!
Transitions can make a good video, great! Be aware of how you can spice up your video with the transitions. You can make this more complicated and flashy, or keep them simple and basic. Either way, a good transition can make your video even better.
It doesn't have to take a ton of time. If you plan well, the filming process can be simple and easy. It might be a bit of a learning curve when you first get started, but as you practice it should get easier and easier as you go!

I loved this video! And, the reason this video was entertaining is that this student followed all of the steps in this section! They weren't afraid to ask their client to get in front of the screen, their transitions were pretty basic, but they kept the video going at a fast enough pace that it kept my attention! And, the student didn't have to film anything extra than what she was already doing on the client that day!
Step 3: Editing
Editing may be the most unfamiliar part to you in the process of making videos. You should definitely get familiar with how both TikTok and Reels editors work by seeing what features they provide, and you can even watch YouTube videos for basic tutorials.
You can use the editing capabilities within the app itself, or you can use third-party apps like InShot or Adobe Premiere that allow you to do more things with your videos! Here are some things that make a good TikTok a successful one.
Cut out fluff. Nobody wants to see extra footage that isn't relevant to the video itself.
Keep your videos high-paced and intriguing. Hook your audience with something interesting in the first few seconds of the video and carry that energy to get them to watch the rest of the way through.
Tell a story with your videos!
Follow the beat of the song with your transitions. It's always satisfying and makes them more interesting to watch!

This video again, does a good job at following all of the editing rules! It's short and snappy, high paced, told a funny story, and followed the beat of the song!
Step 4: Post and learn from your wins and losses!
You're not going to get it right the first time! But experiment with what your audience likes and will engage with.
When you're not posting make sure you are:
Engaging with your audience.
Reading and replying to comments. Comments can give us a great indication of what resonates with a person. It's a great way to answer questions as well!
Making video replies!
Gathering inspiration from other videos.
Always adjusting your strategy to figure out what works best for you.
Join Us for Our Oozle Summit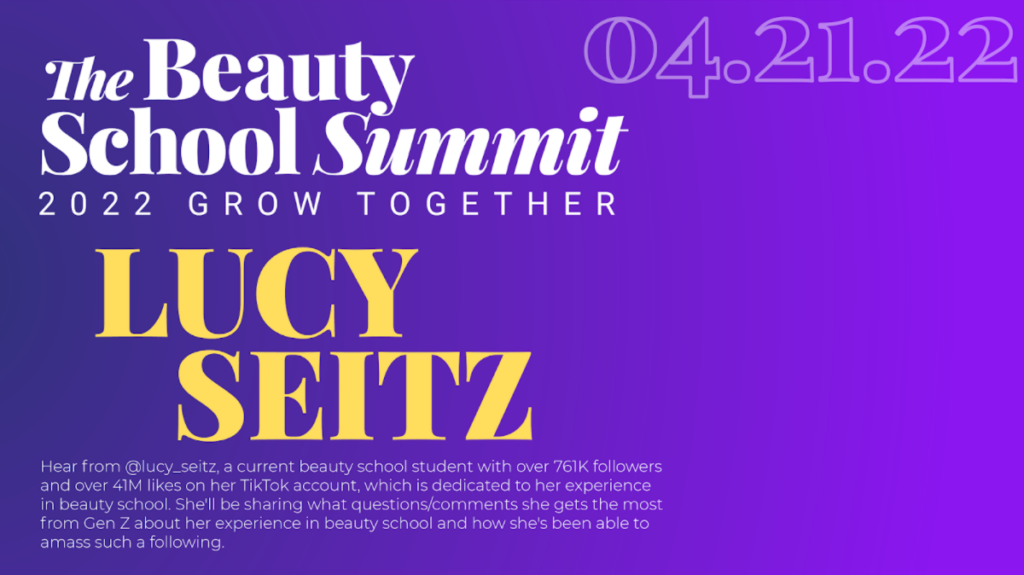 The last video we watched was actually created by a well-known beauty school TikToker, Lucy Seitz! Fun thing is, she will be presenting at Oozle's upcoming Beauty Summit that you don't want to miss on April 21!
If you're unfamiliar with The Beauty Summit and weren't able to join us last year, it's a day-long virtual conference specifically for our beauty schools on what you should be doing with your marketing in 2022. We'll be hearing from Lucy as well as a fantastic number of other well-known individuals and some awesome Oozlers on how you can be prepared to grow your school in the year 2022.
Save Your Seat!
Here Are Some Final Last Words!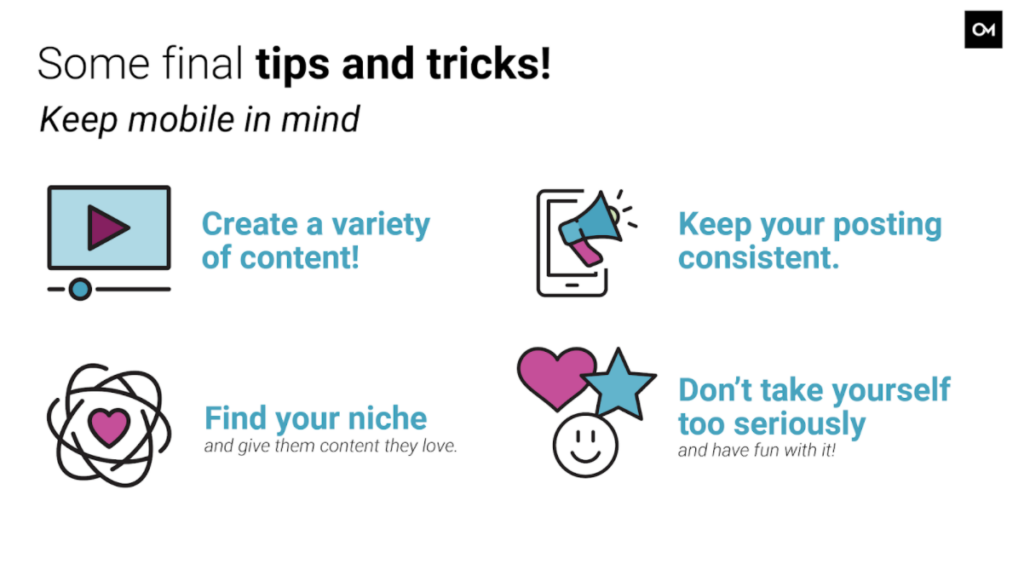 To wrap things up, here are a few things you'll want to keep in mind when you're creating your own content for TikTok and Reels.
Create a variety of content! Don't just try one thing! Try making some longer videos and some shorter ones. Have you tried to do a TikTok trend or have you tried doing a video with voiceovers? Mix it up and see what your audience responds to!
Keep your posting consistent. This might be the hardest recommendation of all, but if you start posting, try not to spam TikTok with all your ideas in a span of 3 days and then never post again! Spread it out! Make sure you don't burn yourself out. Come up with a consistent yet doable schedule to try and stay steady with your posting on TikTok!
Find your niche and give them content they love. Your TikTok audience will most likely be people involved with beauty school, but find out what videos resonate with them the most!
Last but not least, don't take yourself too seriously. TikTok is a FUN platform. You can be goofy and silly if it's the right time to be so! If people see you're having fun, they're going to have fun watching your video!
Final Tip
We offer social media training through Oozle's sister company, Beauty as a Business. If you've never looked into it before, now is the chance to do so. There are different options to be able to provide social media training to your students through the Beauty as a Business curriculum. They teach everything from Instagram, to websites, to photography, and more!
And finally, if you need help with your own marketing, you can let Oozle media know. If you're a current client, and you're interested in TikTok, reach out to your account manager and start asking them questions! We are running TikTok ads for clients and it's a great way to reach many people on the platform without having a huge organic following. If you're ready to spend $1k a month or more on TikTok we can get you in touch with the right people!
If you're not an Oozle client, you're in luck, because we help beauty schools of all shapes and sizes! Whether you're solely interested in TikTok, or if you want help with other aspects of your marketing like SEO, a new website, social ads, PPC and more, we can help you out!