SEOmoz is headed to Salt lake city June 29th
Are you ready to get mozicated or to meet the SEOmoz crew?!  We hope so, because SEOMOZ is heading to the Land of Green Jello and we can't wait!
What/Who is SEOMoz?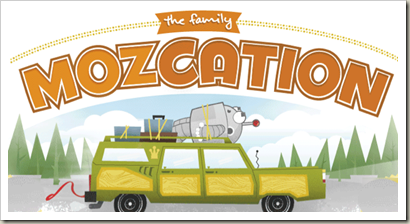 SEOmoz develops SEO software, provides a robust link intelligence API, and hosts the web's most vibrant SEO community.  The company is based in Seattle, but very often SEOmoz will travel the globe to participate in marketing events and meetups.  They also have a really cute cuddly robot for a mascot.
Why are we so excited?
Ya know how there is always a cool kid in every clique? Well, SEOMoz is The Cool Kid of the SEO/Internet Marketing Clique and we want autographs!  Normally, SEOMoz only hits the big cities, but Salt Lake City was just to hard to resist. Will you be there?
What will SEOMoz do while in SLC?
All SEOMoz meetups vary per location. Normally, a meetup runs 2-3 hours, and the highlights include 2-4 industry speakers, food, drinks and even swag!
Why is SEOMoz coming to Salt Lake City, Utah?
Salt Lake City won the 'Create Some Awesome Content to Tell Us Why Your City is Awesome' Contest!  Click here for more details regarding the contest and winners: SEOMOZ and SLC ROCKS!
When is the meetup scheduled to take place?
June 29th! Time and place still to be announced!
As Utah SEO experts you know we will be there! Hope to see you as well!