Oozle's CEO and President Go Head to Head for the Ultimate Title
In November, Oozle Media's CEO, Scott Linford, and President, Travis Ashby, will battle it out for the ultimate title: Fittest Executive. The Fittest Execs program, hosted by Utah Business Magazine, highlights business leaders who are setting an example of healthy living for those around them while focusing some well-deserved attention on those that take fitness to the highest level – the veritable Atlas' of the business world.
The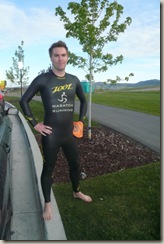 competition is held in the fall each year and this will be both Scott and Travi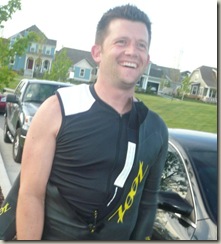 s' first time entering. In preparation for the competition, they are cutting back on the sweets and Thai food, and stepping up their regular exercise regime. In the past, they have competed in triathlons together and work hard to stay in shape.
Experts at TOSH—The Orthopedic Specialty Hospital are conducting Health & Fitness Appraisals that will measure the five components of fitness: aerobic, anaerobic, strength, endurance and body composition. The Fittest Execs, two men and two women (one over 50 and one under 50 in each category), will be featured in the February 2012 issue of Utah Business magazine.
The following assessments will be performed:
· Body Composition -7 site skin fold measurement
· Aerobic Fitness– VO2 Max test (Bike or Treadmill)
· Muscular Power-Vertical Jump
· Agility-Pro Agility test
· Muscular Strength-Maximal Isometric Leg Press
· Anaerobic Endurance-30 second jump test
· Flexibility-Sit and Reach test
No matter who takes the title or excels above the other, Travis and Scott are both winners in our hearts! Good luck and may the fittest Oozler win!