Oozle's 1st Team Building Activity: Saran Wrap, Tents, & Blindfolds Oh My!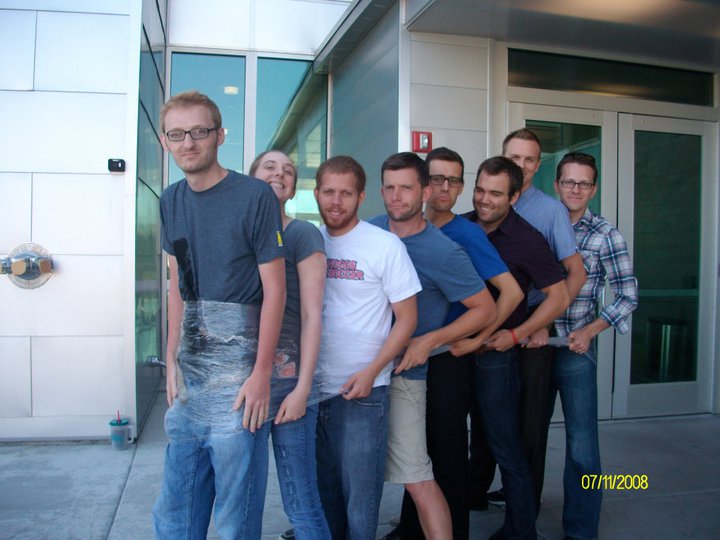 One of the most important aspects to running any successful internet marketing business is teamwork and communication. All departments, such as your SEO, PPC, Social Media, need to be able to effectively communicate amongst themselves and with each other in order for processes to run smoothly and efficiently.  If you want to be the #1 Utah internet marketing firm this is essential.
At Oozle, we figured what better way to demonstrate and build this than with some summer camp-like activities?  So we pulled out the saran wrap, tents, and blindfolds and held three team building events just last week.
Saran run: For the first part, our two teams, lead by Oozle President, Travis Ashby, and CEO, Scott Linford, met in the parking lot. The teams of 8 had to run to the opposite corner of the parking lot while saran wrapped together.  Each team had 5 minutes to get wrapped and plan out their strategy.  Once the race was on, Team Scotter decided on a simple path and stuck to it the whole time, and ended up crossing the finish line first. Team Travoosky tried a few different routes and ended up accidentally dragging one of their team members along the ground. Their indecisiveness and miscommunication lead the team to failure.  The same can be said in regards to business: if you have departments on different pages, without a clear vision of where the company is headed and how everyone is united, the road to success will be rocky, dangerous, and filled with frustration.
Blindly pitching tents: For this exercise, each team was given a tent and blindfolds. Everyone was instructed to put on the blindfolds except our 2 leaders. They then instructed their respective teams how to assemble the tent while blindfolded.  This took a great amount of patience for everyone.  Team members that were blind folded had to listen intently so that they could take effective direction from their leader. Though Travis's team was far ahead, an extra tent pole in the bag left them confused and Scott's team came out ahead.  Though this was unfair, Travis did pick the tent bag that happened to have the extra pole. Scott likened this to picking a harder website to build and you just have to roll with what you're dealt. What did we learn from this besides how to better listen to one another? How about that business is never fair and sometimes, you just gotta roll with the punches.
Walking in the dark: For this event, the two teams stayed blindfolded while the leaders guided their teams through the parking lot, avoiding obstacles and staying on the path.  The goal of this was to get back to where we started safely and smoothly.  No running was allowed. This activity combed the elements of the first two events and lessons.   Team Trav did win this event giving the team a little dignity.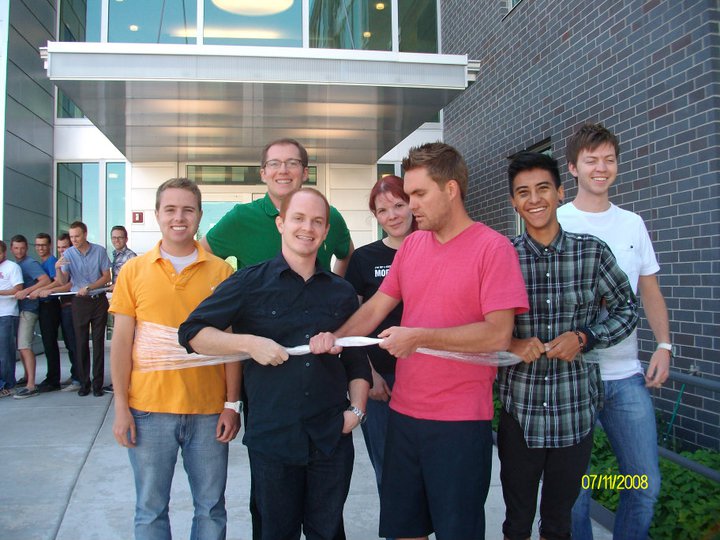 Thanks everybody for an awesome day and event! And remember, if you want great leadership and communication mixed in with an excellent internet marketing strategy that is sure to provide true RIO then you need to Get Oozled today!