Oozle Media Ranked 3X's in Utah Business' 2011 Book of Lists
Oozle Media has been listed not once or twice, but three times in Utah Business Magazine's exclusive 2011 BOOK OF LISTS, which is a comprehensive collection of lists that rank over 1,500 businesses in various categories.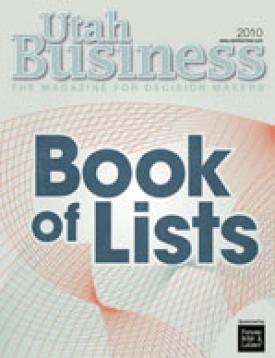 Oozle Media was listed #7 for Utah Web Design Agencies, #12 for Top E-Commerce companies, and #16 for Top Software Developers. Go Team!
Top E-Commerce Company
Our e-commerce sites are top of the line because we use Magento, which is a top of the line e-commerce platform. Magento's open source technology gives both online merchants and consumers exactly what they want: simplicity, security, speed and flexibility. It also puts the control of the content and design back into the merchant's hands while placing no constraints on business processes or flow.
As an official Magento partner, Oozle Media has a deep understanding of its features and architecture, and has developed a number of successful Magento websites. Our deep understanding of this brilliant application allows us to offer our customers the best of e-commerce website development and our customizations are developed using Magento best practices.
Top Ranking Web Design Firm
At Oozle Media, we're not just another web design firm — WE ARE ROI EXPERTS! When we design your site we do it with you, your customers, your business and your money in mind. We specialize in designing websites that are SEO friendly (websites need friends too) and appeal to your visitor's sense of style.
Check out the complete list at http://www.utahbusiness.com/book_of_lists and let us take care of all your internet marketing needs. We are your Utah web design Experts!