Inspiring Technologies Rewarded by Utah Innovation Awards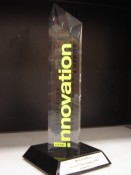 For ten years now, Utah Innovation Awards has been recognizing the best, most creative technologies in Utah. With a variety of technological categories, the contest offered Utah businesses a chance to show off their new designs. Among other nominees, Oozle Media was nominated for an award for our Refer-A-Friend App!
Oozle's Part in the Awards
Oozle's contribution to the contest, the Refer-A-Friend App, was an app that tracks, incentivizes, and draws in brand advocates — the everyday consumers who refer products and services to friends and family. This helps companies increase their sales through word-of-mouth marketing.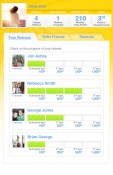 The app works by giving each brand advocate points for each referral. Brand advocates receive more points when the people they refer purchase the service or product suggested. App users are made aware of the monthly and yearly prizes so they have a reason to keep referring others to the companies they love!
Oozle's Refer-A-Friend App is available to all businesses that hope to increase the brand advocates that are loyal to their company for a small monthly fee. It gives all companies a chance to make sure that they are seen and recognized.
Though innovative products and services, like Oozle's Refer-A-friend App, might not have been selected to go onto the next round of the awards, the technologies are still out there helping Utah's economy, developing new strategies of marketing, and improving the quality of life.
The Finalists!
The contest, put on by Stoel Rives LLC and Utah Technology Council, had eight categories, and these are the businesses that are finalists in each category. Way to go, Utah!
Biotechnology
Salarius Pharmaceuticals
Tolero Pharmaceuticals, Inc.
Computer Hardware/Electrical Devices
Holorad LLC
InnoSys, Inc.
LiveWire Innovation
Consumer Products
Skullcandy Inc.
Hub City Outdoor
HzO, Inc.
Consumer Software and Web Services
Rain
SHOUT TV Inc.
Inception Learning
Enterprise Software and Web-Enabled B2B Solutions
Instructure
Needle Inc.
Property Solutions International, Inc.
Medical Device
Kosmo Technologies
Bard Access Systems, Inc.
Mechanical Systems/Chemicals/Manufacturing
Chapman Innovations
Packsize International LLC
Clean Technology and Energy
The winning products, which ranged from WaterBlock, a waterproof shield for electronics, to Canvas, an open-source program that keeps track of students' and professors' classes, have already begun to work their way into the hands of the public. Utah's businesses are changing face of technology, one innovative design at a time.
Contest winners will be announced at a banquet in Salt Lake City on Tuesday, May 1st.
Oozle's Promise
Oozle Media, your internet-marketing company, is here to be unique and innovative in our approach to increasing your company's recognition. Give us a call today!
-Kassandra Konecny