Oozle Enlightens The Great SLC Business Expo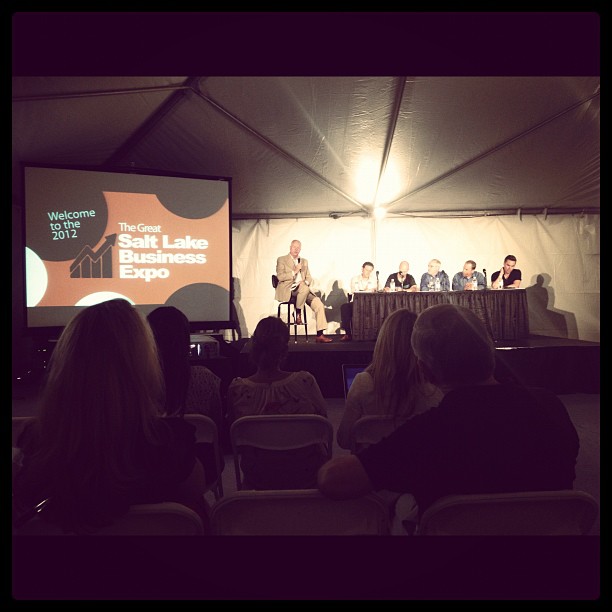 On Wednesday, May 16th, Oozle Media had the unique pleasure of participating in the Utah Business Expo.
The Expo consisted of two days of networking, allowing people in the valley to get to know the businesses they are closest to. Engaging with other businesspeople at events like the Expo is fundamental to establishing a company's presence within an economic community. The Expo was a great chance to cultivate mutually beneficial relationships with other firms. "Good business is symbiotic," said Oozle President Scott Linford, "When businesses around us grow, so do we."
The meeting also included hands-on application of social media with assistance provided by top social media marketing companies, including PR Marketing's Lori Gillson, Orange Soda's Josh Allen, Oozle Media's Scott Linford, and other experts.
Providing step-by-step guidance to optimizing businesses' social media efforts, Scott walked participants through some real-life examples during the address. "It was great to be able to talk with such a smart crowd. The participation by the audience, it was just great. The business community here impresses me more and more all the time," Scott said.
During the address, Scott focused on changing our ways of thinking of advertising: "In the Social Media world, you can't sell to your fans directly. It's time to throw out everything you thought you knew about marketing. Start focusing on relationships and on making the experience entertaining for potential customers."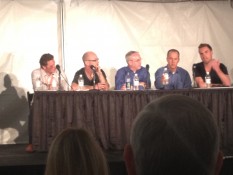 According to Scott, interaction is at a premium, especially when it comes to Facebook promotions. He emphasized the importance of making the experience fun for users. "Let's face it: if your fans aren't having a blast on your Facebook page, they'll leave in a heartbeat. Competitions and games are the best way to incentivize users to hang out with you on Facebook."
Unfortunately, many brands are putting their social media image in the hands of people who don't know what they're doing. Companies who allow an unpaid intern or student to manage their Facebook accounts or Twitter feeds are making a big mistake.
"Social Media is like most things – you're better off leaving it to a professional," said Scott, "A social media marketing firm can manage your reputation online, help you communicate with potential customers, hook you up with social media apps that make a lasting impact, and make the entire experience fun for your fans, which is really the most important part." A good marketing firm will also have a strong understanding of the tie between SEO and social media, and will use social metrics such as likes, re-tweets, and +1s to raise your company in search engine results.
"I just think that the social media revolution is too big of an opportunity for businesses to miss out on. Most of these companies could make big improvements by making small tweaks and lightening up in their approach. I'm hoping that what we talked about today will help them do that."