25 Things You Might See at Oozle Media on Any Given Day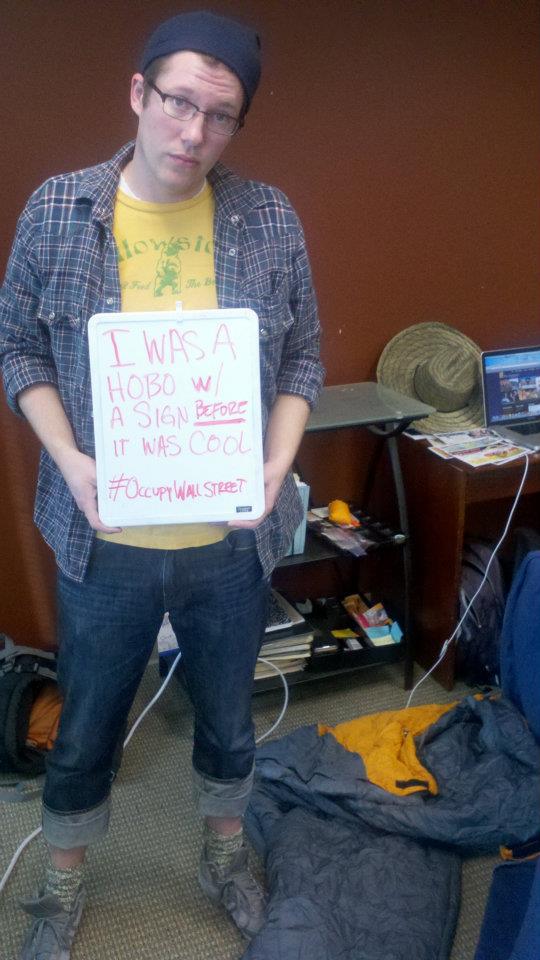 "When work is fun, things get done." That's our famous motto. When you're constantly churning out top-quality custom websites and awesome Facebook apps, you have to take time to enjoy yourself.
Plus, corporate culture is the single most important factor in driving innovation: play is an excellent way to conceive new ideas. That's why we do fun right. Don't believe us?
Here are 25 things you might see around the Oozle Offices on any given day of the week:
1. Our SEO Director, Dave Smith, posing as an Occupy Wall Street activist
2. Moustaches
3. Ugly sweaters
4. A dance party
5. A birthday celebration
6. Hat Day
7. A programmer dressed as a zombie
8. People strapped together with duct tape
9. Three-legged races
10. Nerd rage
11. Oozlers volunteering, be it for the Road Home, Skills USA, DECA, Make-a-Wish, or the Sandy Chamber of Commerce.
12. A Foosball battle to the death
13. Roller hockey
14. A footrace. We're pretty serious about our fitness.
15. Tyson Apostol
16. A product release celebration
17. A dart gun battle
18. Shenanigans
19. Silly string
20. A tent setup challenge
21. A maypole dance. Okay, not really. But, come to think of it, maybe we should do that…
22. Salespeople acting like sharks
23. An award-winning presentation from Oozle President and CEO Travis Ashby and Scott Linford
24. An intense game of Minute to Win It
25. Smiles
Want in on the fun? Then it's time to GET OOZLED!