The 7 Bad Internet Marketers You'll Meet In Hell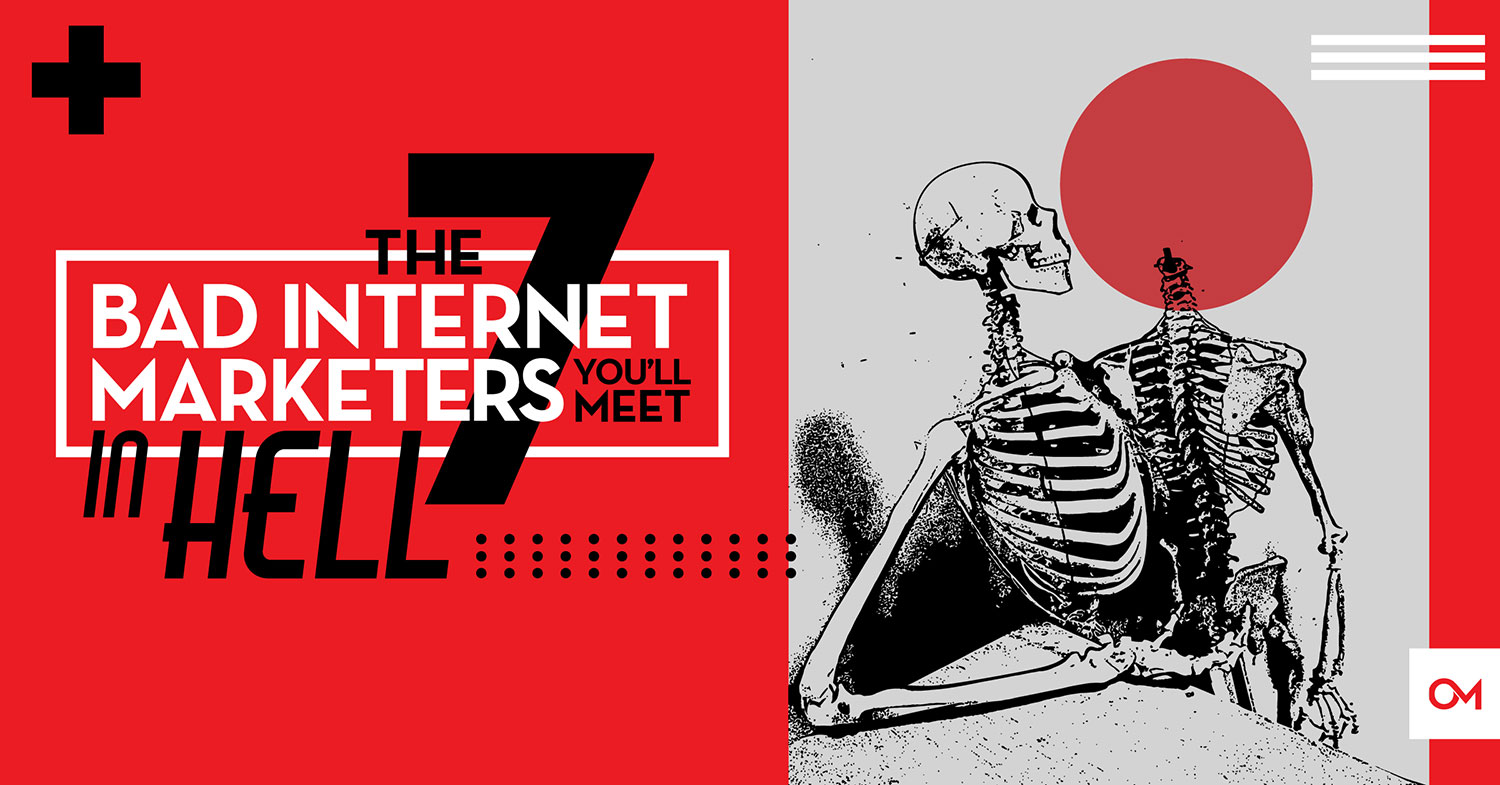 Lurking in the darkest corners of the internet, wearing black hats and shades – they're confident, convincing, and you won't realize how incompetent they are until they've got your money. Go ahead and fire them. They were playing the short game, anyway. So in honor of Halloween, here's a list of the internet marketers of your nightmares.
Web Developers Who Go Missing After Launch
Bad website companies agree to build your website in the here and now, but they've got no end game. Is your beautiful new site going to lead to actual conversions? Is the site built with SEO in mind? Will you be able to update it later? What happens if something breaks? Can you even change the phone number yourself?! Nooobody knooooows! It's a mystery that you'll only be able to solve alone, over time, since the developer already has your money and has vanished without a trace.
The 9th Circle: They used Flash for anything involving links or content. Oooooh noooo!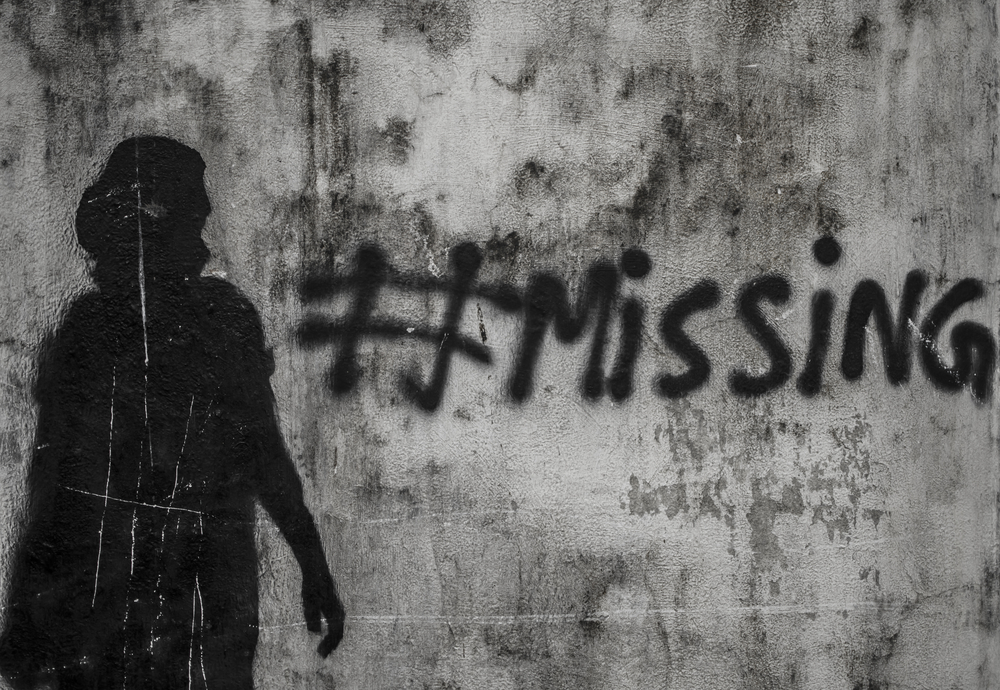 Fight Back: Ask your web developer about the conversion value of the site they're building and if the website is designed with SEO in mind. Don't let them dazzle you with a pretty, modern design – ask if they have research on whether or not their design will actually turn visitors into leads. Make sure there's a warranty period, and make use of it! While you're at it, ask them if they'll be providing full access and a training at launch so you'll be able to edit the website in the future without relying on them for everything 'til the end of time (or your website's lifespan).
---
Content Writers Who Write For Robots
Years ago it was common practice for SEO-minded content writers to try to fool search engines into ranking their clients higher by creating fake articles with links back to the client websites. This is called "link farming", and it'll get you penalized by Google now. Some other favorite tactics of the shady content writer are keyword-stuffing, using slight keyword variants over and over, repeating the location (out of context), and basically just writing for search engines instead of actual users. Though you might welcome our future robotic overlords, Google won't tolerate these shenanigans anymore.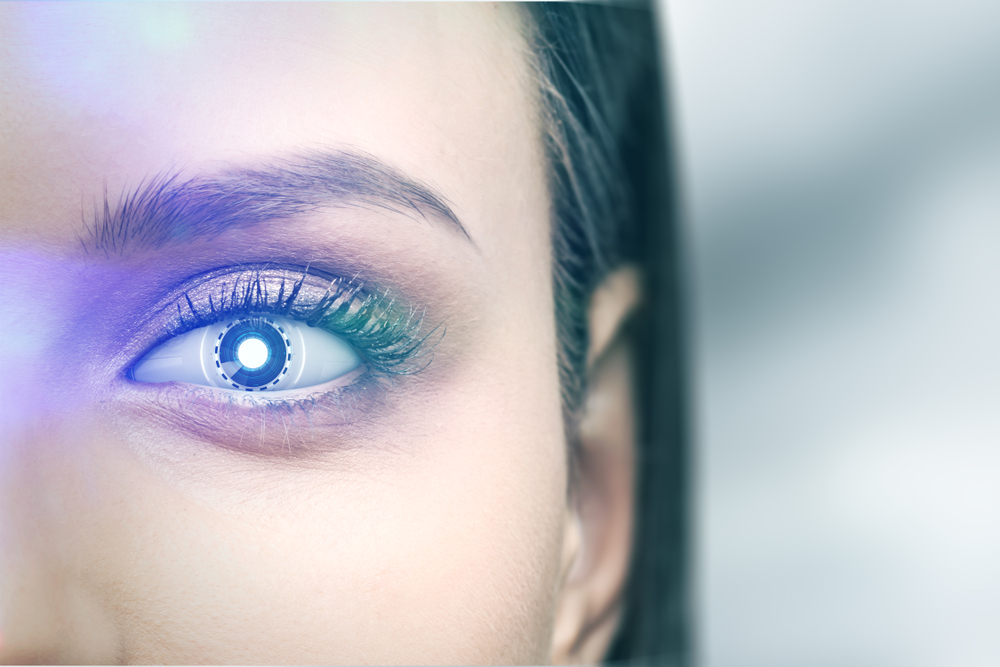 The 9th Circle: Article spinning! Not familiar? Good! Stay innocent!
Fight Back: Make sure your team is up-to-date on the latest in content writing guidelines. That means keeping up with industry leaders like Hubspot and writing your content for actual readers, not bots! Remember, search engines want to serve up useful content to their users, and that doesn't mean a page stuffed with your location and services repeated ad infinitum.
---
Paid Ad Specialists Who Fly Blind
Conversion tracking – what is it? Your Pay Per Click (PPC) and social ads team better know. A conversion could be anything from filling out a form to actually completing a purchase on the website. Without it, your team is literally just flying blind. Some agencies don't even bother with realistic tracking. Remember, they're just trying to keep your business for a couple of months – they're not worried about the long term. So they might give you "vanity metrics" – that means measuring your campaign's success by the number of impressions or clicks. However, those numbers don't tell you what your actual ROI is, so you're wasting money right up until you crash and burn.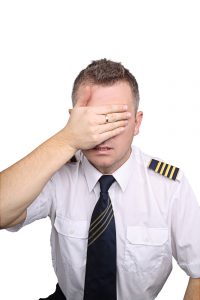 The 9th Circle: No conversion tracking at all! How did they talk you into that? Maybe they never even told you!
Fight Back: Make sure that you're clear with your paid ads team where these clicks are going. What counts as a conversion for your business? What's your end goal for your users? Whether it's getting students enrolled in your school or appointments at your medical practice, you need to know what your goals are, and your ads team should be able to track those goals.
---
Social Ad Experts Who Try To Get Married on the First Date
Some social ad writers (Facebook and Instagram advertisers) think that they can just dive headlong into a sale, as though they can create the perfect audience. Worse, they haven't even researched their competitors or customers. But like Frankenstein being rejected by his Bride, they just wind up frustrated. So they give up on that ad, and jump to the next, without giving any of their ads time to blossom. Impatience and an insistence on immediate results will sabotage any Facebook ad campaign. You're building your brand on social media, not in a lab, and there are no shortcuts. You should get to know your audience on social media. Remember, Facebook isn't Tinder – you've got to wine and dine your audience before you'll get the results you want.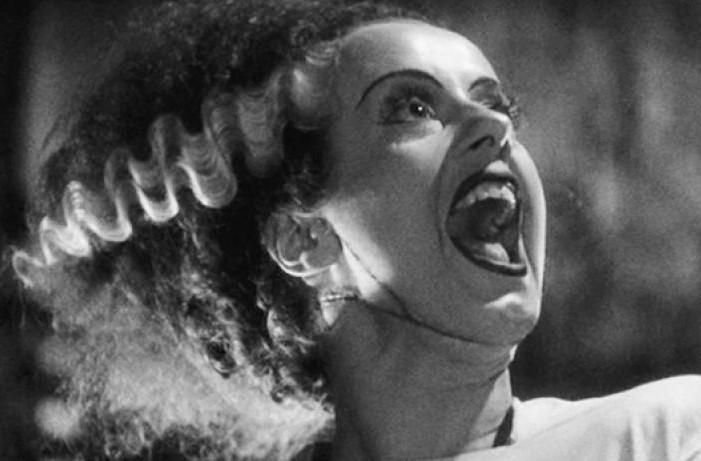 The 9th Circle: Tone-deaf ads. A bad social ad can destroy your company's reputation (and budget) if you're not socially aware. Think Dove, or Pepsi and Kendall Jenner.
Fight Back: Make sure you're planning for the future with your ad campaigns. Build your brand, build a list, target the right audience, and track your conversions. Make sure to talk to your social ads team and work together to find your audience and create ads that speak to them, with the right offers to solve their problems.
---
A PPC Team Using a Shotgun Approach
These guys aren't thinking, they're just throwing everything they can think of and hoping some of it sticks. The Google Ads account is a mess. There's only one campaign and it's called Campaign #1. It's filled with their entire keyword list, but ads aren't targeted to the user. Let's say you're a massage therapy school. There's a big difference between having your ad display on a search query like "animal massage" or "body rub", and having it appear on something relevant like "massage therapy program". Without researched, targeted campaigns, who knows what shady search your ad is going to appear on? Meanwhile, your campaign is just hemorrhaging funds with every shotgun blast.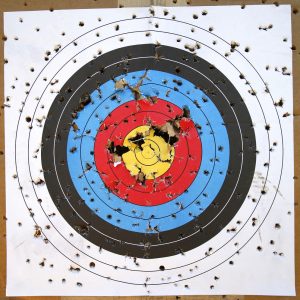 The 9th Circle: Relying on Dynamic Keyword Insertion instead of thoughtfully-written content. DKI copy can get sloppy fast, with misspellings and poor grammar, and it implies a rushed, careless campaign.
Fight Back: If you want your future customers to find your ads, you need a team who knows what negative keywords are and who put effort into research and campaign build-outs. Ask your PPC team if they're targeting search terms and how they plan to reach your customers. Better yet, find a Google top-tier agency!
---
SEO Analysts Who Can't Keep Their House in Order
Ask any good Search Engine Optimization (SEO) analyst where the heart and soul of SEO is, and they'll tell you it's at home – in Google Analytics. From there, you can tell a lot about the quality of work your SEO provider is offering you. How messy is their data? How complete is it? Do they know how to read the data they've got? If your SEO team can't manage their Analytics, there could be all sorts of scary data lurking under the floorboards, and nobody would ever know. You can't just bury that data forever, either. It's going to come crawling out someday, and your search engine rankings are going to be the first victim.
The 9th Circle: Analytics without tracking metrics over time means you might as well burn your house down and rebuild it every month.
Fight Back: Ask your SEO team for Analytics data regularly. Ask them what their metrics are and what their measures of success are. Hold them accountable for monthly reports, and track progress over time to see if their efforts are paying off. Make sure they're the type to keep up with industry trends! Reading content from leaders like MOZ is a must – you can't afford to fall behind.
---
Graphic Designers With No Style
Everyone's got a cousin/brother-in-law/neighbor/friend who "does graphic design." Maybe they're actually design geniuses, but more often than not, they're amateurs who have figured out how to use Photoshop. Look for issues like arrogance, ignoring spacing (kerning) between letters and words, reliance on clip-art (or worse, word art), neglecting client branding, or sticking to trends even when they don't work with your campaigns. Another dead giveaway that you've got a bad designer is misuse of tools. Using PowerPoint for site design, or passing off a JPEG in an Illustrator file as a "vector" image? Yeah, right.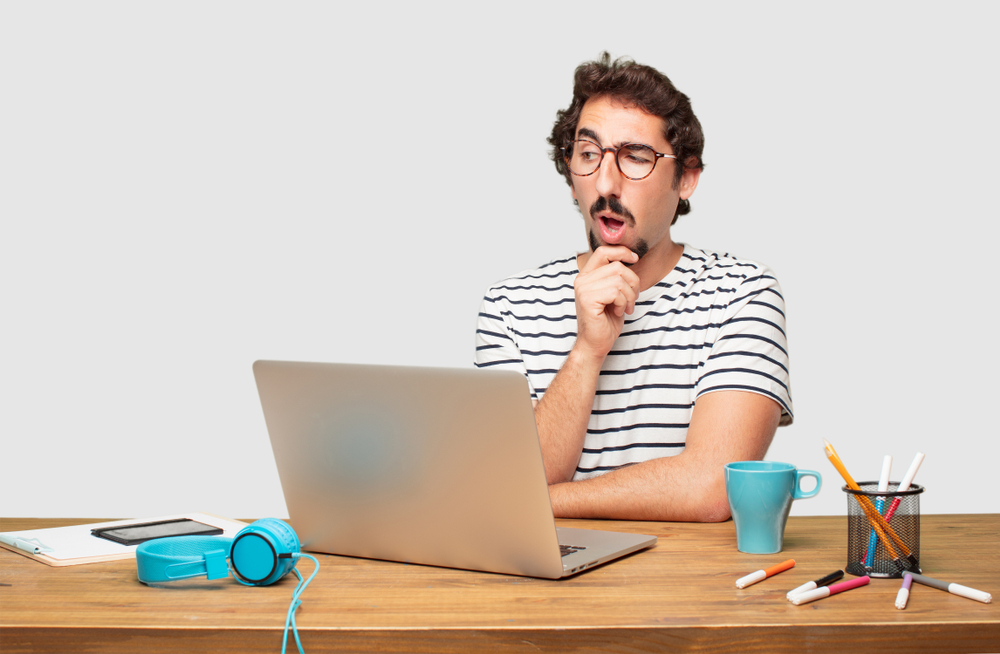 The 9th Circle: Using papyrus fonts anywhere except as a joke.
Fight Back: Ask to see your graphic designer's past campaigns for other companies. Look for cohesive designs across the brand. If the designer's portfolio includes work that looks sloppy or weak, keep looking – any experienced designer will have a lot more than their worst work to show you.
---
Stack The Odds In Your Favor
As scary as we just made this movie sound, you're definitely going to survive it. You'll beat the odds by arming yourself with knowledge, advocating for yourself, and building the right team.
Talk to Oozle Media, and we'll help you find the right services for your needs. We specialize in building client success year over year and have even found ways to beat our own best scores. We're here to help! Call 877-986-6529 or contact us below to get started.