Social Media Marketing: Creating Social Connections Beyond the "Book"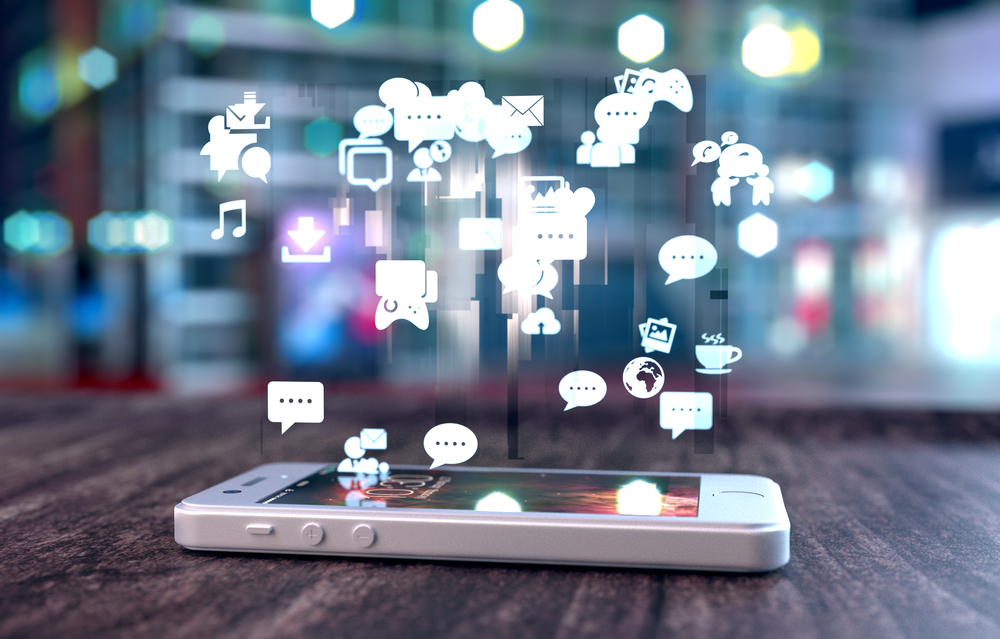 When Social Becomes Too Noisy
When Facebook becomes overwhelming and Instagram feels a little too "filtered" where can we turn to find our people and connect? Where can we go to express ourselves, perhaps with fewer consequences? Is there one app to rule them all? Or does the answer lie within what "social" really is: a collection of connections?
It depends on the type of connection you and your audience are searching for most: connection with others, with your local community, your audience, your target market, or with themselves. And it depends on the collection you want. Do you want more followers or do you want people who will advocate for you? Hopefully it would include the description of your fans as advocates for your brand. Attempting to up your game with funny memes and splashing your latest sale on the social landscape will only get you so far.
A Need Beneath the Surface
2017 is now known as the year of the backlash of big government and big social. Studies point to an increasing displeasure with "the borg" that is the FB juggernaut. Coupled with that pesky #fakenews problem and paid ads, Facebook has all but pushed users away causing them to look elsewhere for new places to play.
However, the desire for a social connection online is as important as it has ever been before. As The Verge's Kaitlyn Tiffany points out, the "old promise of the internet — niche communities, human connection, people exchanging ideas, maybe even paying each other for the work they'd made — never really lost its appeal." People are even looking for places to express how they really feel even going so far as to create under fake aliases online, evidenced by the growing, maturing group of fake instagrammers (#finstagrammers). If they can't be themselves on Facebook, they'll find some place else. What this tells us is the desire for an authentic connection is strong, it's what people really want.
The rise of niche social networks (and the new forum feature, Groups, on Facebook) illustrate how this desire is resulting in new places where people with shared interests can gather to collectively connect. Some brands are creating social apps of their own.

One to Rule Them All?
The "Sauron of Social Media" would have brands think that shiny new toys like status update "stories" and Insta polls will keep your followers' attention and strengthen connections but, like Snapchat, the impressions are fleeting.
Mark Zuckerburg's recent social-media-as-we-know-it-shattering announcement discusses the human connection being a part of the genesis of the world's most powerful social network. The distaste for feeds being overrun with entertainment but not so meaningful social connections has even FB switching things up, aka #FacebookAlgorithm. This means that brands will go beyond posting gifs; your page will need to begin sharing fewer posts for simple "engagement metrics" and replace activity as a place for engaging with your audience and where you share engaging information.
FB has gone so far as to re-configure a new app that we think belongs in your brand's social strategy toolbox and could prove useful to help you reach people where they live. FB's newly relaunched app, Facebook Local (formerly Facebook Events) has promise and is worth investigating.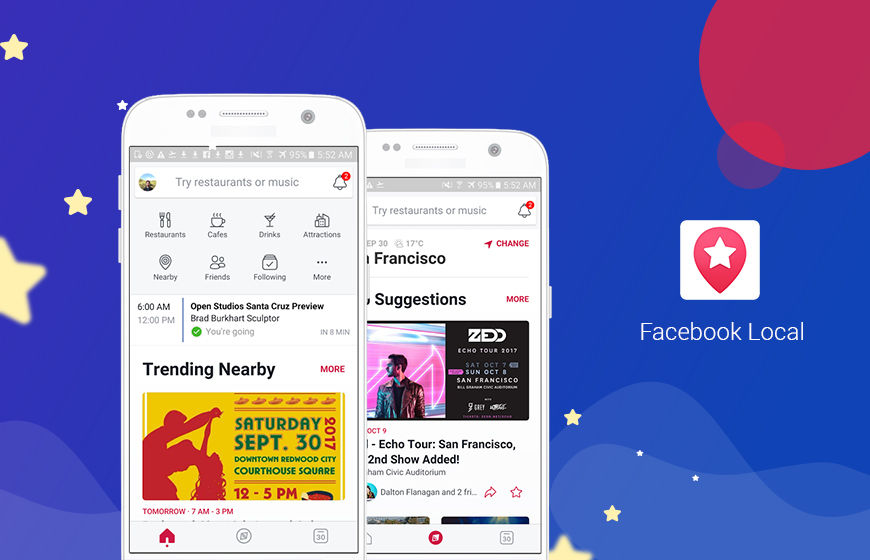 But again, these tools only matter if they help answer the fundamental question of why your users would want to connect with your brand. These connections could also be found on LinkedIn, Snapchat, or down a /subReddit rabbit hole, but wake up, Alice!
The answer is found where you already work and play: it's in real life.
The Ultimate Connection
OK, but you're running a business so what does this mean for you? How can your brand move beyond "the book"? Maybe that is not the best question to begin with! Ask instead how your company could be creating opportunities for real-life connections. Funny memes might get you followers, but shouldn't your brand be leading them somewhere? Sure, your landing page might be a short-term answer.  
But imagine if your brand was the connection.  
I'll wait.
What if your business facilitates the connection between a problem and a solution? A person to their tribe. A collator of a community. A collaborator for the common good. The common ground for shared interests that your customers share.
Beyond the Bottom Line
Think more about how your brand can be an authority on the shared interests of a group of people. A place for concerns to be addressed, activities to be arranged. Become the business that is a space for expression and connection within a niche. This approach will be reflected in your culture and about you, yes, as they post about you on social.
A strong example if this is Lululemon. Beginning with the basics, they have utilized social media as the place where they share what they know yoginis love and care about. They post in a way that speaks to their tribe in the same way that their fans actually live and breath: that there is more to life than even yoga! Just read their Instagram bio, "Yoga is on the mat. It's off the mat. It's everywhere. How does it show up in your life? #thisisyoga."  And they are even willing to forego vanity metrics and encourage their fans to log off, to disconnect, with this simple post: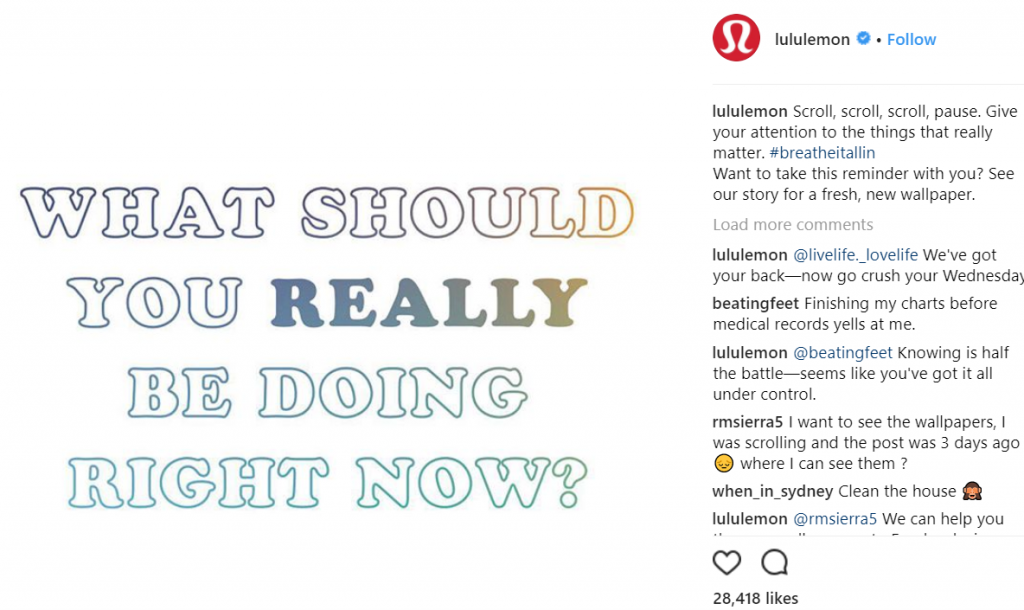 People gravitate to the channels that emulate how they feel about yoga as a part of their lives. Why shouldn't a brand be what brings those people together?
It's time then to make your move! Be the hostess with the mostest, and don't try to do it alone. It is social after all. It's time to do some collective thinking with like-minded leaders in your industry and become the connection. Here are just a few ideas:
Start by using the

Groups feature on Facebook

urging like-minded people to connect. This allows you and your brand to be a part of an ongoing conversation, to learn where you can inform, engage, and facilitate real life connections, and then take those ideas and put them into action offline.  Assign a moderator and stay an active part of the conversation

Host events at your place of business

Invite other local business owners in your area to help you create new co-hosted events

Go live on Facebook or Instagram with how-tos and Q&As

Invite guests to post on your social media channels

Ask engaging questions and make brand adjustments accordingly, then post so your audience members are the first to know

Stream seminars and talks at conferences (with permission) that cover topics that matter to your audience

Actively converse with people on any of the channels where your brand is present

Have members of your team join other groups and forums and share in the conversations there and only sharing about your brand when it feels natural
If you host live videos, events, and moderate Facebook Groups with discussions that resonate with your audience, they will gravitate to your brand's efforts to educate, inform, and even make adjustments when you listen actively to their feedback and requests.
Be the brand that is less blatant about the bottom line. Qualify the number of leads rather than quantifying them. Connecting with customers online and in real life creates social advocates. Once you make those connections, you'll have a network that goes beyond the social network.
Next Up? Content  
The need for engaging with people in a conversation is crucial. And being a source for information about what they want to know is just as important. Getting your ducks in order when it comes to your brand's engagement on social media is a key step to making a lasting impression. Creating better content that reflects what your company is really about is next, get the scoop here.