Snapchat for Business: Investment or Fad?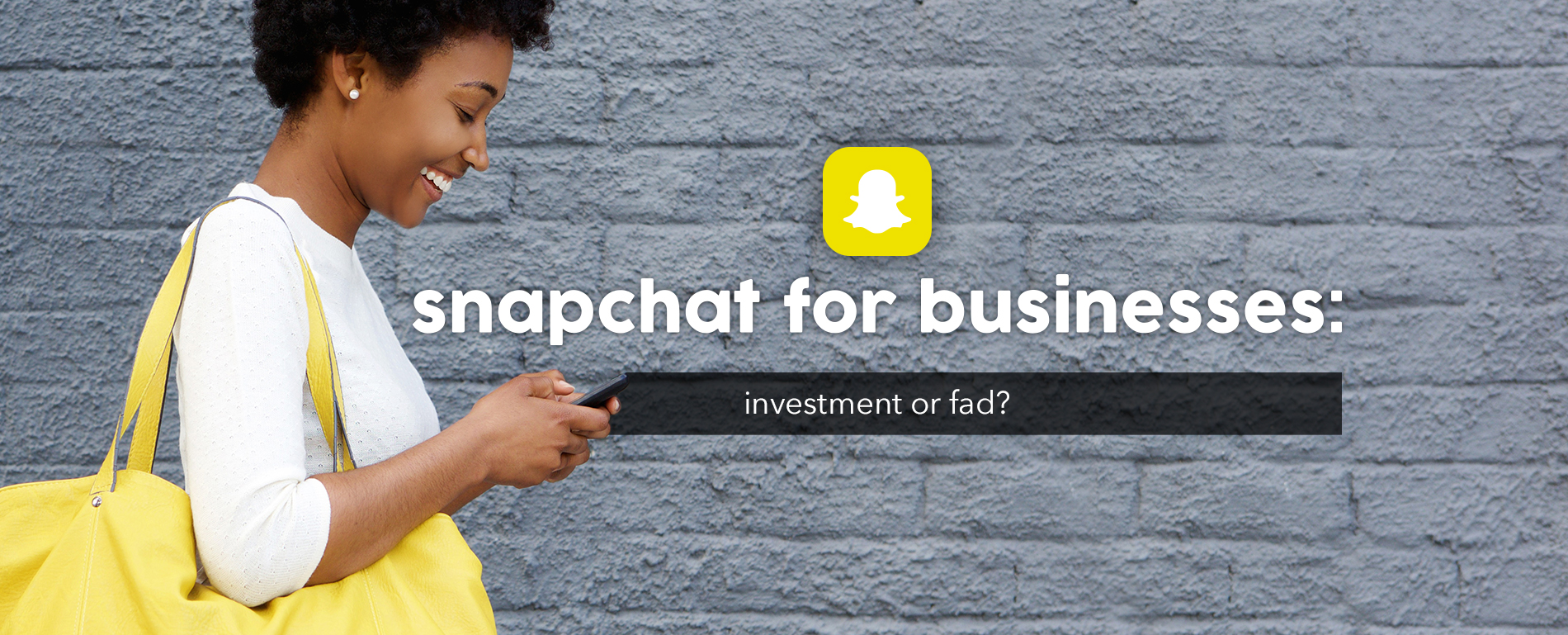 There are so many social media platforms out there, it's hard to tell which ones will be staying around and which are just a fad. While we've seen the death of MySpace and other older platforms, we've seen the rise of platforms like Snapchat. The picture-sharing app has over 100 million active daily users (according to Hootsuite), and Snapchat themselves says that, on any given day, the app reaches 41% of all 18-34 year olds in the U.S. If these stats haven't already convinced you to consider Snapchat for your business, these reasons will.
Brand Recognition
Everyone knows that you want your business name or logo out in front of as many eyes as you can. The more people see you, the more likely they are to remember you later on when they are looking for a product or service like yours.
Social media gives you the unique opportunity to put your logo, business name, website, or content right in the palm of your audience's hands. You can literally put yourself at their fingertips! Business Insider shared an infographic that showed that 45% of college students would open a Snapchat from a brand they don't know, and 73% of college students would open a Snapchat from a brand they do know.
Knowing that information, you can see how interested the college-aged market is in getting brands to communicate with them directly. The same infographic from Business Insider showed that 58% of college students would be likely to purchase a brand's product or service if they were sent a coupon on Snapchat. The more you can give your customers, the better!
Audience Refinement
While other social media outlets like Facebook and Twitter work well for most brands and most target audiences, if you are targeting customers between the ages of 18-34, your social media game needs to be on lock, all the time, everywhere. That age range is particularly active on all types of social media, and they are constantly looking for the latest and greatest.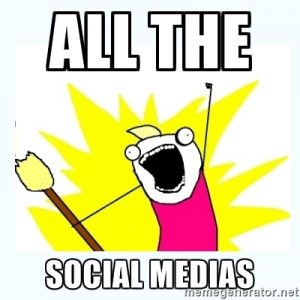 If you want the most audience exposure for your business, you'll be investing time and or money on Snapchat, Instagram, Facebook, Twitter, and the next big thing. Watch your audience interact with your brand online. What are they reacting to? What are they asking questions about? Is your Instagram more popular than your Facebook? Does Snapchat get more interaction overall? Check out your followers, and take a look at the comments on your posts. These type of metrics can help you determine where you should be spending most of your time and money.
While Snapchat ads are a little pricey, you can easily run an effective Snapchat account without runnings ads. You can do this by sharing pics with your followers either individually or on your story. Audiences love images of a "day in the life" at their favorite brand, and they also really love special offers. You can go above and beyond by creating custom geo-filters, too.
Snapcodes
That's right. Brands can now do even more with their Snapcodes. You know, these things.
With the latest update for iOS and the beta version for Android, users can now create a Snapcode for a website! Your followers can click on your Snapcode and have your site open up in the app. This is an innovation in ease of access for users. No longer do they have to click a link, wait for their default browser, and then see the site. In that case, if the wait is too long, most users won't follow through, and they will abandon the site. They can now keep open one app on their phone and see your website from there.
While this may also show less visits to your actual website, we don't know the kind of metrics that this feature can support. The future is wide open for updates like this.
Here's How You Can Create a Snapcode for Your Site
1. Login to Snapchat and access your settings.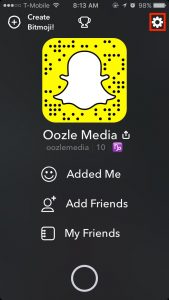 2. Access the Snapcode Creator.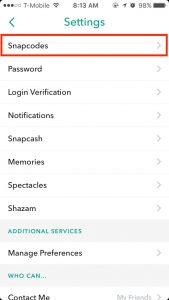 3. Create your Snapcode by simply inputting your URL.

4. TA-DA! You've got yourself a Snapcode. Make sure to get yourself a picture. Choose a picture either of someone from your company who is recognizable or your logo.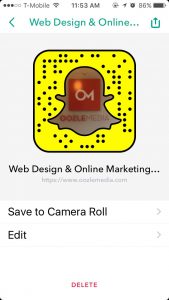 Key Takeaway
Is Snapchat a fad? Yes, it is, but like all good fads (we're looking at you chokers and other 90s trends) it is sure to have its time in the spotlight, and it might even come back in years to come. Just because it's a fad doesn't mean you shouldn't put in the time or effort. MySpace marketing was popular for years, and many people reaped its benefits for a long time, and some are still! If Snapchat is where your audience lives, then you should take the time to invest in it.
Want to get a peek into life at Oozle and see more articles like this? Check out our social media. You can follow us on Facebook, Instagram, Twitter, LinkedIn, and Snapchat!
Are you interested in using Snapchat, but don't quite know how to get started? Contact us so we can help you get your account going!