Optimal Marketing for Seasonality Trends in the Beauty Industry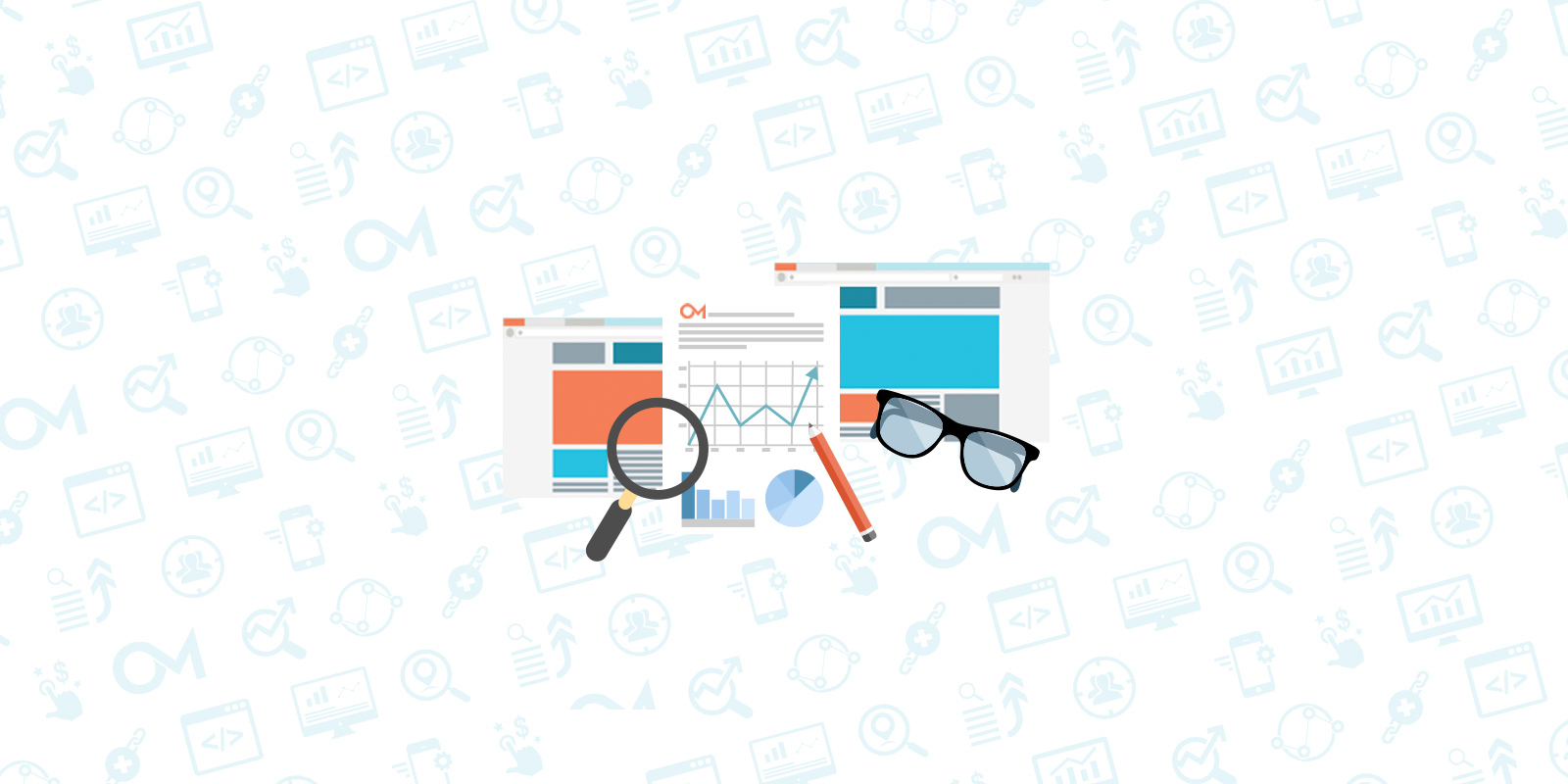 Monitoring trends in the industry is a vital part of your marketing strategy. Having our fingers on the pulse of the marketing industry is crucial to how we build our business and has made Oozle such a success with beauty schools.
If you had a crystal ball that showed you the exact time launch a new campaign, increase ad spend, or change marketing strategy to capture leads, wouldn't that be great?
We have something better than a crystal ball, we have data in the form of analytics! We can take data from actual users to reasonably predict behavior driving more traffic and conversions.
Data from potential students that have already converted, clicked, thought about clicking – data that we can use to mine and extract information. Like a paleontologist. (So, geeks but cool geeks. Jurassic Park geeks.)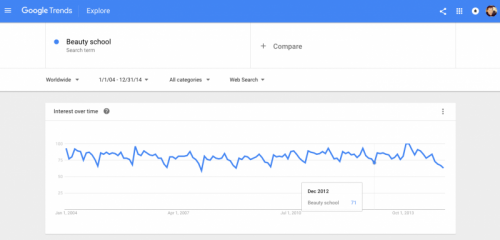 This search for "Beauty School" from Google Trends shows a trend of higher traffic in January, falling through March, hitting a low in June, and picking up to another peak in September before falling back down to December. This trend has remained fairly consistent over the dozens of education clients we manage. Analyzing data allows us to predict the times users are more likely to convert.
As a business, it's up to you to decide if you would like to spend your advertising dollars during peak times (when traffic is at its highest – typically January and September in the beauty industry), or the valleys when traffic is at its lowest (June and December).
We can use these trends to plan a marketing strategy to cover a full year and build out a roadmap to allow for these peaks and valleys. For instance, you may want to focus on a social or content "general awareness" campaign during the valleys, and a lead-generating campaign during the peaks.
Specifically, some of our clients find it helpful to increase their ads budget in January, August, and September. May/June is a great time to host events or offer salon specials as Prom and Wedding season approaches, and November/December is a great time to host an open house and gain foot traffic as search increases and school is on the minds of potential students.
Work with your marketing agency and account manager to create a custom roadmap and strategic campaign that works best for your school, your budget, and your marketing efforts. Conquer the peaks and fear no valleys, and most importantly, capture the leads using data. No crystal ball needed.