Embracing the Negative: Finding the Positive in Negative Reviews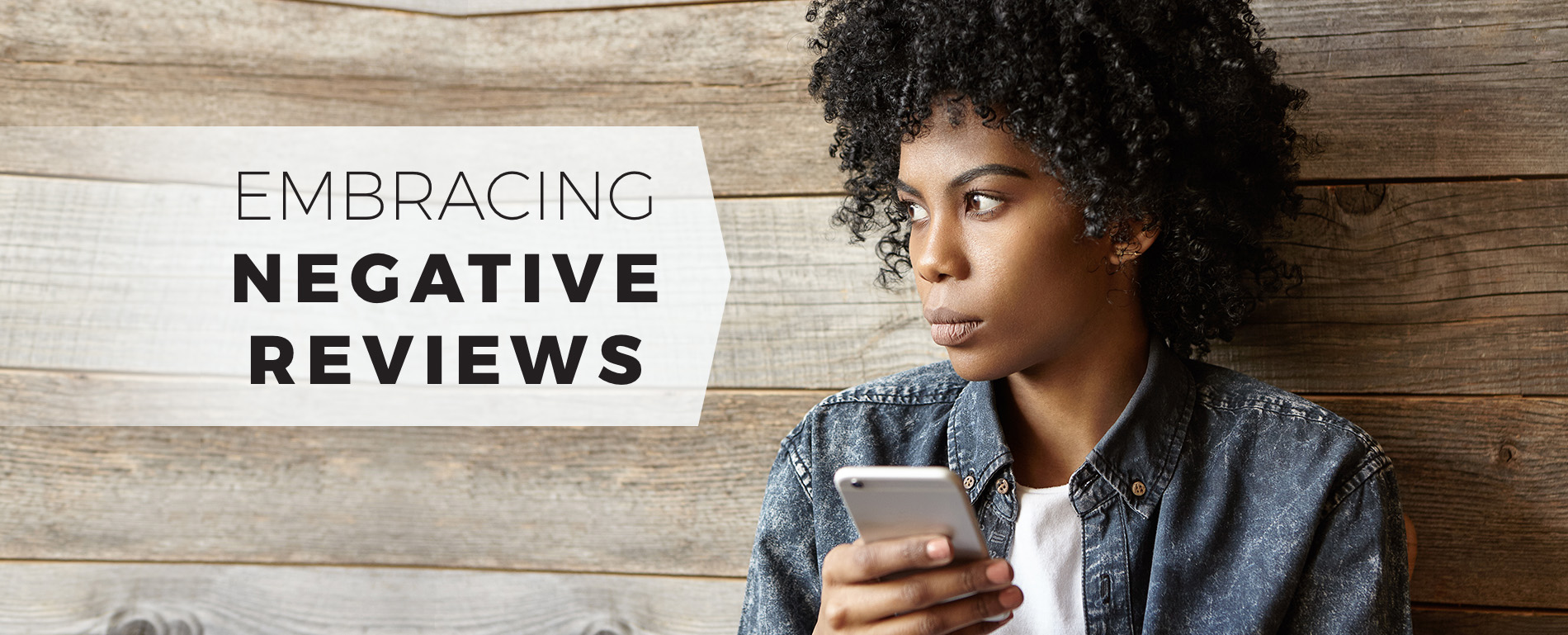 Approximately 70% of a customer's mind is already made up before they ever make their first call to a business they are researching. Reviews and how you respond to those reviews play a huge role on that 70%. Around 90% of people read reviews before deciding on which business to go to. Customers read reviews to gain trust in the company because people buy and book from businesses they trust. If you, as a company, don't respond to those reviews, you are harming that trust with your customers.
How Can Negative Reviews Help a Business Make More Money?
When you respond to a negative review, you show your customers that you care. Consumers want to know that no matter what happens, they'll be taken care of. Most businesses don't sell a warranty, but a response to a negative review is that warranty. Customers love warranties because they know that if something goes wrong, you'll do what you can to fix it.
People are more likely to read the first review, scan it, and then go straight to the negative ones. Customers want to know what they are potentially getting themselves into! If they see a negative review without a response, they don't know what will happen if something goes wrong. If they see a response that shows customers that no matter what happens, the company will make it right, then customers know they can trust the company. A good response builds trust. People buy and book with people they trust.
Customers are left in the dark if you don't respond to your reviews. They just want to know that no matter what happens, the company will take care of them. A response to a negative review shows the world that you take care of your customers. The more trust you build with your customers, the more customers you'll have. This stuff is public customer service, so you better make sure you're responding to the positive reviews too!
How Should You Respond to Negative Reviews?
An important part to responding to any review is to respond quickly. Google shows when you respond, and responding to reviews quickly is another part of Google's algorithm. Responding to reviews fast will improve your rankings on Google Maps. The faster the response time, the better.
When responding to a negative review, do not get angry or try prove the reviewer wrong. Here are the steps you should take to properly respond to a negative review:
Use the first name of the reviewer.
Thank the reviewer for bringing the problem they had to the attention of the company.
Put the reviewer's problem into a general standard your company has and promise that your company cares about that standard. For example, if someone complains about being on hold on the phone for too long, then explain that your company cares about customer service, if applicable.
Provide contact information, such as an email or an office number with an extension to an employee with a higher position, such as a manager.
Ask the customer to call, or email and resolve the issue offline. Do not try to resolve the issue in your response to the review or online where others can see the exchange.
If the customer calls the number provided, resolve the issue and ask the customer if they would be willing to update (not delete) their review.
Why Tell Customers to Update Negative Reviews?
Reviewers might change their 1-star review to a 2-3 star review, and those reviews are the ones people read after a few negative reviews because they feel it is a genuine review. Not the worst, but not unicorns and rainbows, either. An updated review from somebody who had a negative experience is worth more than hundreds of positive reviews. This is because a customer is more likely to trust an honest, sincere experience even if it wasn't a necessarily good experience.
Download our free guide so you don't make these 4 mistakes while encouraging reviews that may cost you a top spot in Google Maps!