Marketing Trends for 2021 and How They Impact Your Business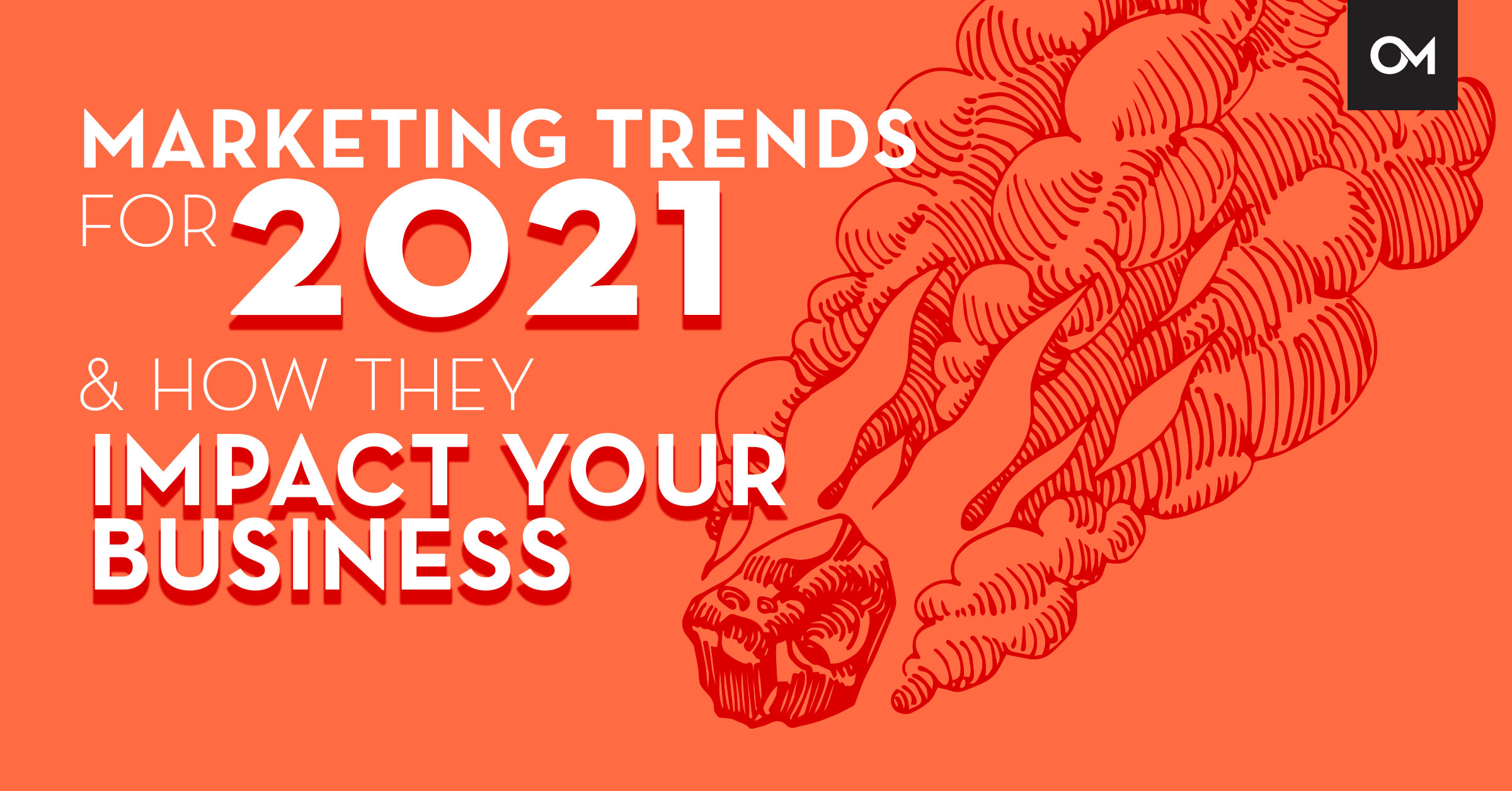 Is your marketing strategy ready for 2021? The new year is here, and while we talked about getting to "the new normal" in 2020, things are still changing, and it's so important to keep up with what your customers need to provide a good experience.
Many of our clients are in the beauty school or dental industries, but when it comes to good marketing, the basics are the same, even if the methods you use are different. The goal of good marketing is to:
Get the right message to the right person at the right time.
Looking Back on 2020
The year 2020 was challenging and demanded more of business owners. Here are things we learned while supporting our clients through the year that helped them maintain, grow and even have a record-setting year for some.
More than ever, Oozle was required to pivot and make quick changes to marketing strategies. It wasn't uncommon to find the entire team working on updates for our clients to websites, Google My Business profiles, ads, landing pages, and more that had to be executed in a 24-hour turnaround.
Check out our COVID-19 webinars for business owners. Learn how to navigate PPC, content, and other aspects of marketing during volatile times.
For our beauty school clients, we focused on how your admissions team can handle the changes to help convince potential students to go from the tour to enrolling in class.
You can also look back at some of the trends we saw with our clients in the middle of the quarantine and shutdown period as part of this webinar. Some of the key marketing changes we recommended were:
1. Let your customers, guests, clients, or students know how your business operations changed.
You can do this by keeping them up-to-date with website banners, pop-ups, and even signage at your business.
2. Regularly update your GMB profile with new hours and posts, plus answer any FAQs and respond to reviews.
In the middle of quarantine, Google removed these features, but they have re-added them and other features such as a checkbox to let your customers know if a mask is required or if you need an appointment before they've even reached out to your business.
We help businesses with their local SEO presence, and if you need any help doing this yourself, get in touch with our team. We're always ready to help.
3. Be engaged on social media.
People looked to social media not just for connection, but also information. Monitoring and engaging to comments and messages became a quick way to connect with customers.
4. Take a stand for something.
Countless studies and articles about Gen Z, even before 2020, showcased how people cared how brands felt about causes and morals. Gen Z wondered if the brands they purchased from cared for the environment, if they empowered women, or if they supported other worthy causes. What does your brand care about and what are you saying about those causes?
5. Keep calm and market on.
Businesses needed to be present and patient. "Keep calm and market on," was the mantra we held, especially during April and May. People looked to brands to feel and see order, a game plan, and reassurance in hard times. The brands who had a plan won.
6. Celebrate wins and have a partner in business.
Being a business owner can feel like a lonely path. We build long-term partnerships with our clients and become part of the team helping their business grow. Not only did we lend marketing support in 2020, but we also were in the trenches with business owners, cheering them on and advising them in hard situations-even ones not entirely related to marketing.
We worked with our own partners to build resources for our beauty school clients with tips for beauty school admissions teams and even what to do about your salon revenue at your school.
But, we know you're here to look ahead! Learning from the past is one step, the next is to see what changes we predict will happen this year to make sure you're covering all your bases and ultimately telling your story in a way that resonates with your audience right now.
These trends are organized into four sections:
Digital & General Marketing Trends for 2021
More Chat and Live-Response Features
In many industries, we've been seeing more and more live chats, messenger options, and texting options to contact the business. This will most likely continue to become a big part of a digital marketing strategy.
Your potential customers, patients, students and clients are looking to connect with you through the easiest and fastest way possible for them. Making sure you have many paths that allow them to reach you and that you're able to respond and monitor all these options will be key.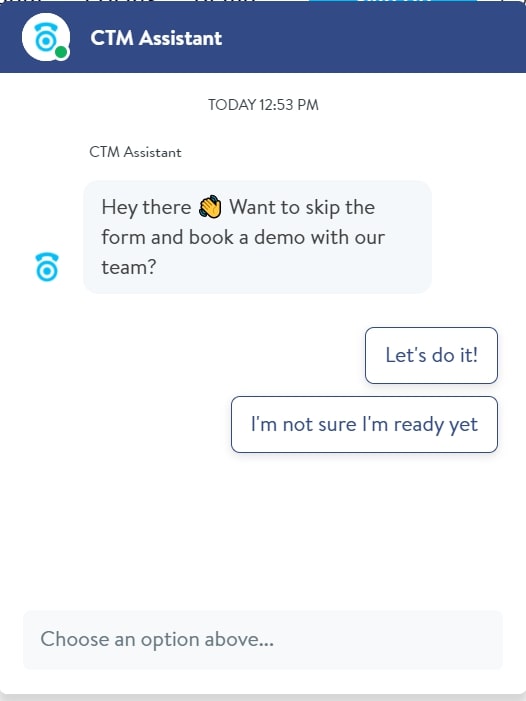 The most common concern with live chats is availability.
Do you have someone ready to reply to those chats? When installing a live chat on your website, you can offer live responses or build a bot to handle the most common questions your potential customers would have about your business. There are three main options:
You need to have someone ready to answer responses already on your payroll OR
You need to hire a service company that has a live representative included with the service
You need to use a robot (or bot).
If you aren't sure which situation is right for you, talk to our team at Oozle Media to find what's best for you.
No matter how you choose to do it, the key to a successful live chat is to provide a good user experience. Your potential customers may be more patient if you make it very clear to them the timeframe they can expect to get a response back. And, follow the expectation you've provided, so you can build trust from the first time they reach out.
Chat features create an opportunity to decrease leads and form fills, but doing it right can decrease that risk. When using chat features, make sure to include some way for people to give you their info through the chat to make it into your CRM or system for tracking leads.
You may see fewer form fills but you'll want to ask, "Do more people engage with us? Are they easier to follow up with? Has the chat warmed the lead up and given them a good experience that makes them more likely to answer the call when your salesperson reaches out?" If so, then you'll see the chat feature is worth it.
More Videos and Podcasts
We've been touting video as being one of the most underutilized marketing channels to date since before 2020, but that's because it's still growing. Remember, video and podcasts are just another form of content. You need written, visual, and sometimes audio content for your marketing strategy depending on how you see your potential customers prefer to engage and learn.
And, the best part about video assets is they can be used in a variety of ways. Videos can come in the form of YouTube ads, product support videos, tutorials, and more!
If you know your audience loves video, you should be creating more videos to provide the same message to a broader audience. Our webinar on content strategy talks about how you can easily implement video into your current content calendar.
Watch: How To Make a Content Strategy That Brings More Students to Your School
If you're in a different industry, you should consider ways to add videos to anything that may be more visual. In the dental industry, you could do video tutorials on how to properly brush your teeth. Videos on this same topic, especially directed at kids have millions of views!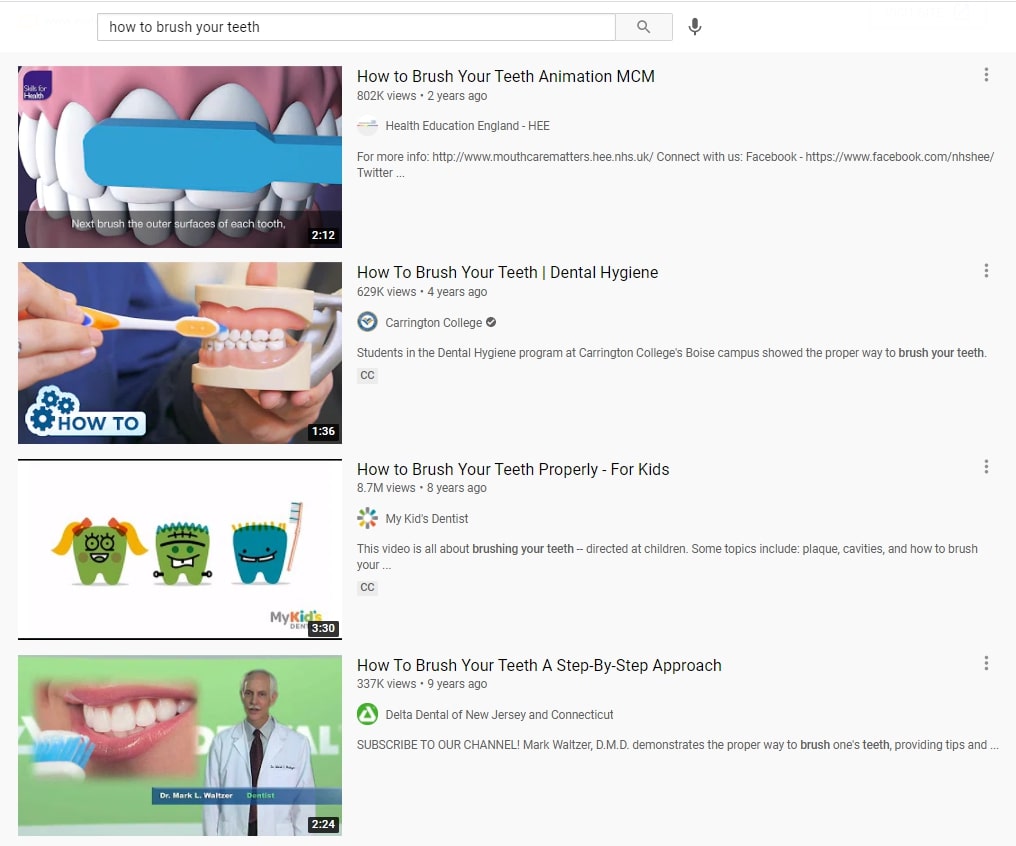 In the plumbing or HVAC industry, you could offer advice on how to unclog a toilet or how to choose the right water heater for your home. The options are endless! Focusing on creating videos to genuinely help your audience builds trust and keeps your brand top of mind the next time someone is looking for your services.
Virtual Events and Webinars
While many in the marketing industry specifically have missed the networking opportunities that traditional events have had, the virtual events and webinars have thrived!
The beauty of virtual events is that the barrier of entry is much lower, since people don't have to attend in person. It also makes it much easier to film the event and share it with your audience after the fact, which is a form of content and video. It's an easy way to generate that visual and audio content.
No matter if you choose to charge for your playbacks or give them for free, the same concept of being helpful to your audience applies here, too!
The main advantage to virtual events and webinars is that it provides an opportunity for your audience to see the face behind the brand. Especially now, people want to connect with a person, and providing that opportunity can make your business stand out from your competitors. Webinars also offer the chance for real-time Q&A and helpful conversations you can then use for blog topics or content ideas.
Make a list of potential local and industry partners who you could collaborate with who have relevant audiences that overlap with yours to get the chance to expose your business to their customers. For example, a dentist could partner with a local pediatrician to teach and educate parents about their children's teeth. The overlap is the pediatrician takes care of medical needs and now the dentist can offer solutions to the parents for the dental needs of their children.
And, if you are able to do webinars, make sure to capture each attendee's email and have a strategy to engage them with your brand so they want to come back.
SEO Trends for 2021
User Experience Is King
A few months ago, Google announced Core Web Vitals will be a ranking factor in their algorithm come May 2021.
What does Google consider "Core Web Vitals"? These are the essential features that Google has determined to be important "core" aspects of your website and they break down into three sections:
Loading (Largest Contentful Paint or LCP)
Interactivity (First Input Delay or FID)
Visual Stability (Cumulative Layout Shift or CLS)
To put it simply, all three of these sections are mostly in reference to how fast your website loads. Page load speed has had a huge impact for several years now. Just think: how many times have you closed out of a website because it took longer than a few seconds to load?
According to Pingdom, Pages that load within two seconds have an average bounce rate (whether someone leaves your site quickly) of 9%, whereas pages that take five seconds to load have a bounce rate of 38%.
Three of the biggest factors for website speed, and thus the Core Web Vitals, respectively come down to:
Your website hosting
Images on the site
How your site is built
If you don't already have one, you need to invest in a good website now that is both user and Google friendly. We can recommend proper hosting, help you cut down on image size, and build a website that's optimized for users and Google.
Download our free checklist to make sure your website is optimized for SEO.
Create Longer, Better Content
There are a few other changes coming to Google's algorithms, such as Google Passage Ranking. This change means Google can rank certain sections of your page, not just the page as a whole. Organizing your content into clear sections and categories with optimized headers makes it possible to rank a single page for a variety of keywords. But to do so, you need to build good, unique content.
The other advantage of creating good content is the ability to generate backlinks. As Moz calls it, creating good content can create passive link acquisition. To successfully do this, you have to create unique, one-of-a-kind content that people will naturally link to because no one can write about what you did.
Backlinko is a great example of building research-based content that people choose to share because no one else can replicate it without doing their own research. Pair it with a good outreach strategy, and you can grow your audience much faster than normal.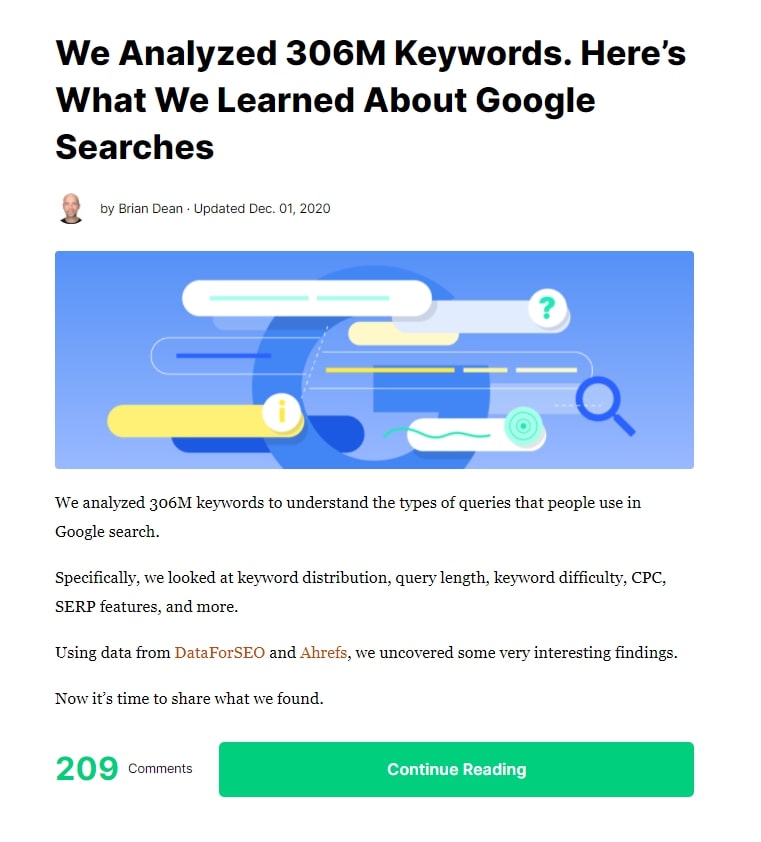 Local SEO and GMB Are Continuing To Become More Important
Did you know someone might choose to reach out to your business, without even visiting your website? Google has been adding more and more features to their search engine results page (SERP), which means you need to be doing as much as you can to optimize your profile, even if you don't always have direct control of what shows up.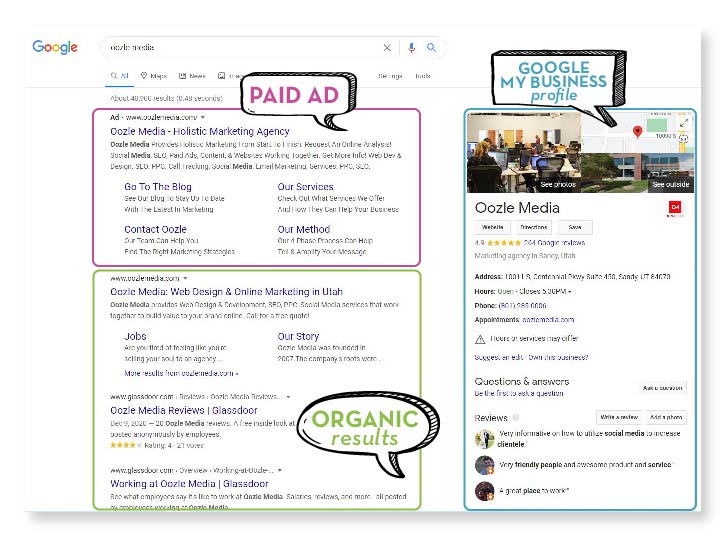 While Google may choose to display certain elements and other websites will rank for your brand name, you can influence several key areas on your branded SERP by optimizing the following:
Make sure your GMB profile is filled out with the correct website, phone number, address, any special hours, business categories, and more.
Incorporate any relevant schema to your website, such as name, address, and phone number (NAP) schema or FAQ schema.
Target branded keywords with your paid ads to prevent competitors from showing up above your name on a branded search.
By taking the time to optimize what you can control off your website and what's on your website, you can encourage Google to show the best side of your business and reduce the chance someone will find wrong or out-dated information.
Social Media Trends for 2021
More User-Generated Content
We've been seeing this in 2020, but it's definitely going to continue being a huge part of any social media strategy in 2021.
But, the biggest change:
Less polish, more authenticity
For 2021, expect more and more businesses and consumers to expect seeing the "real you." Your customers are getting better and better at recognizing when your brand isn't being authentic. This is good news for businesses, because it means you can create video assets at a much lower cost and a much higher return.
Along with that change, there will be a higher emphasis on diversity and inclusivity. People want to connect with real people. They want to see the face behind the business and a person like them purchasing similar products.
Goodbye perfect stock photos, hello real people!
Enter Instagram Reels and Guides
In late 2020, Instagram released Instagram Reels, a feature that looks and feels like TikTok.
To get ready for this new feature, our sister company Beauty as a Business has just launched a brand new course all about IG Reels best practices of how to use them effectively as a beauty professional.
But, what you need to know is that Reels are an easy way to implement more video to your marketing strategy. Reels are usually short videos that can use music from Instagram's library to entertain or educate. Add some behind-the-scenes at your business or to showcase your company's culture!
Another feature we're excited for is guides.
Guides are like a collection of posts on related topics. What we hope that guides can solve is how short-lived Instagram posts currently are. Think about how you can use them to bring back posts from months ago!
In the industries we market for, we can see guides used:
For beauty schools:
Curate your favorite student looks
Walk through the admissions process from start to finish
For dentists:
Build a library of tips to help kids brush their teeth
Host an Instagram contest and curate your favorite entries
For plumbers or HVAC companies:
Showcase your favorite bathroom/house remodel projects
Give tutorials on how to repair certain appliances in your home
The best part about guides is that they repurpose content you've already created, making it a cost-effective way to provide useful information and build trust with your audience.
PPC and Paid Advertising Trends for 2021
Data Changes and Restrictions
Apple just announced privacy policy changes that Facebook is required to start following as soon as possible. This means that changes are coming and are already here that may restrict your paid advertising team in who they are targeting. Apple requires Facebook users to choose to opt-in on their data collection.
If an Apple user chooses to opt-out of that data collection, it's going to limit the type of data Facebook can gather to push relevant ads to the right people. When building audiences in Facebook, your data will be displayed as partially restricted, aggregated, or delayed.
It's possible that other platforms, even Google ads, will also adjust to this new privacy policy, so your paid ads team needs to be ready to rethink how they've been optimizing and strategizing, particularly when it comes to target audiences.
More Transparency for Clients
The ad landscape is going to see more changes, get more complex, and in response, will attract more scrutiny from brands who want to understand how their budget is being spent. This means that brands, schools, and businesses may need to ensure that their agency is transparent and experienced so they can get the help they need to navigate it.
Longer, More Interactive Landing Pages
For most marketing endeavors, the goal is to provide the best user experience. This means giving the context and trust factors that someone needs before choosing a company to give their information or money to.
While it's important to keep ways to convert at the top of the page, we're seeing longer landing pages that have more context about what you're offering, why someone should spend their money with you, and what to expect after you've filled out the form or called the business.
Paid Ads Is a Collaborative Effort
Working with an agency like Oozle Media that has a Google team on your side can be huge. Your paid ads team needs to constantly be innovating, testing, and communicating with the marketing team to build a cohesive experience from start to finish.
Google, Facebook, and other platforms constantly make changes to their policies, their tools, and what data you have available. Just like the Apple update has unknown implications for businesses, Google and other platforms will likely be making similar kinds of changes and we continue to discuss privacy and ethics around social media and digital ads.
Take Advantage of More Avenues
In the past, it was important to push your paid ads budget on the avenues that were proven to be the most effective. But, what we learned in 2020 is that sometimes other paid ad platforms were better than others.
In 2020, display ads were a much-needed reprieve to keep our clients afloat with more students considering beauty school. Because as more people were home, on the internet, and uncertain of their future, they were browsing the web, which meant they saw those display ads, even if they weren't actively searching for them.
Using YouTube ads, display ads, and other avenues means more opportunities for someone to interact with your brand.
Watch: How To Enhance Your PPC Strategy With Display & YouTube
Harder Agency Partnership Requirements
Google will be updating their agency partnership requirements to further differentiate the top agencies from the rest. If your agency is already a Google partner, you should keep an eye on that partnership. Many partners may not keep up with or are not able to keep up with the new requirements.
If you don't have an agency that's a Google Premier Partner already, you should consider looking for one that is, as they get access to certain tools that other agencies just won't have.
Start 2021 on the Right Foot
If you need help with your marketing strategy this year, get help with everything at Oozle Media. As a one-stop shop digital marketing agency, we can help you achieve your marketing goals this year to get you more leads and ultimately more business.
Get the support you need and find the gaps in your marketing strategy today with a free analysis from the experts at Oozle Media.