Instagram Is Instigating Change, Again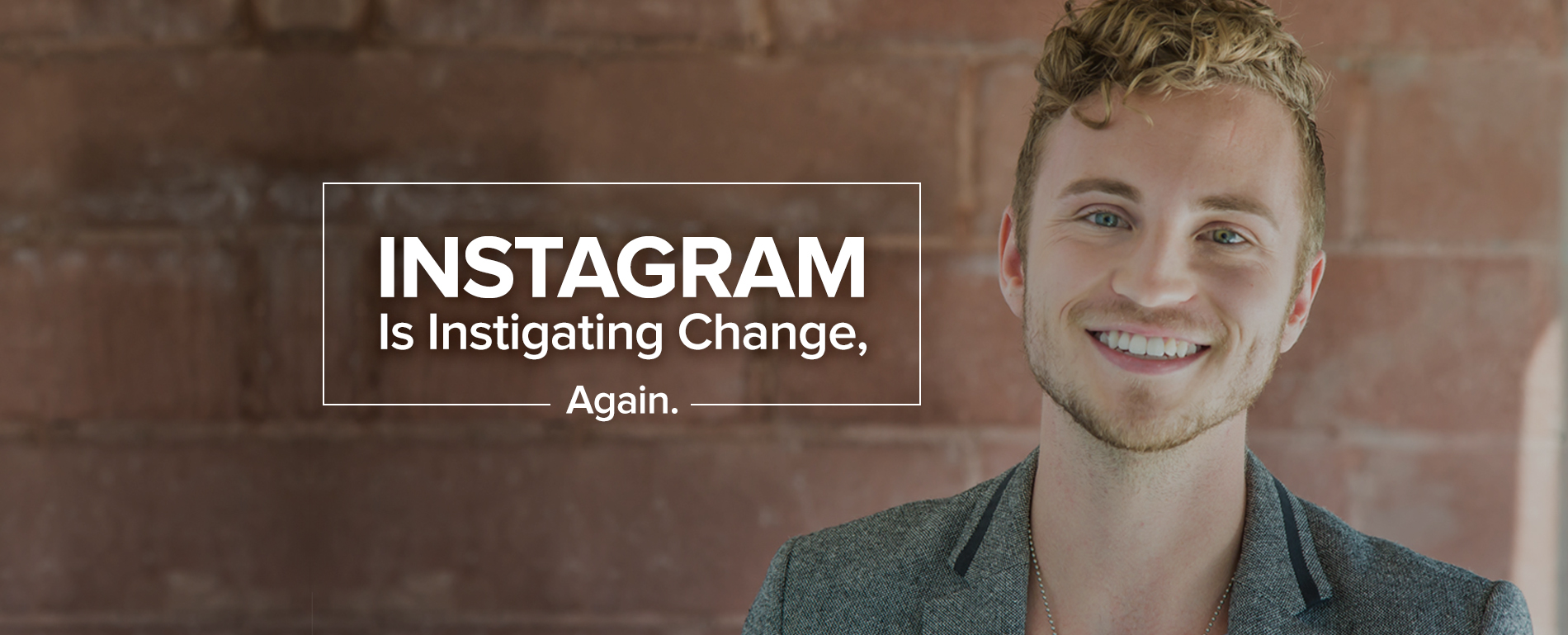 You might have heard about Instagram's latest sharing feature called Instagram Stories that just rolled out. But, did you know that is just one of the three major Instagram developments that your business can use to engage with your audience? It's true!
And, changes in social are constant, so we're here to catch you up on how to be better at engaging with your audience and… potential customers.
This, and other recent changes on Instagram, fall into the "need-to-know" category for busy social media gurus like yourself, so let's jump right in.
Instagram Stories
So, what is Instagram Stories? It's a new way for users to share their content, but just like Snapchat's own "Stories" feature, you can select who to share it with and after 24 hours, it disappears.
But, how can your business use what we've deemed "InstaStories?"
One idea would be to upload an "InstaStory" that contains a special offer or discount code, of course available for a limited time. Share some countdown posts ahead of time on your Instagram and other social channels, along with an email alert, telling customers when to tune in and they'll visit your Instagram at just the right time to purchase your goods or services!
Another way to engage your audience with an InstaStory is by using this feature as an announcement tool, such as the one Redken (@redken) shared when they introduced one of their newest models, Chloe Norgaard. This screenshot below was a great way to give their followers a special introduction, and this coincided with several additional posts of the model, to help solidify her recognizability. It's a great way to do something a little bit different to draw highlighted attention to new information you want to share with your followers.
Instagram Business Profile
The next change we've seen is the new option to convert your Instagram account to a Business profile. This was previously only available to a few accounts but it's now available to every business.
Creating a Business Account on Instagram from Instagram for Business on Vimeo.
But, why is this important? Again, it's about connecting with your audience.
Setting your account type to a business profile takes just minutes and goes hand-in-hand with "Instagram for Business" which unlocks insights to gauge post performance. The pay off in the data you can access for new posts (like your new InstaStories) will be invaluable to keeping the attention of your audience and in gaining new followers, too.
There is some debate about whether converting may or may not be in your best interest, due to several users saying that it will hurt their visibility due to the new user-experience based Instagram algorithm. Both sides acknowledge that the further monetization of the platform is in the works, with promoted posts, but whether this will drive away users or not remains to be seen.
However, the option is fairly simple in regards to making sure users can identify who you are, and what your company is doing on Instagram exactly, which followers appreciate. This setting makes you recognizable as a business and also lets you choose how customers can get in touch with you with just the tap of the "Contact" button! Plus, business profiles can promote posts which we address in the final update you need to know, below.
Instagram Ads
When you place promoted ads on Facebook, you also have the option to have them promoted on Instagram too. But, we've learned through ad campaigns for our own clients that the same ad on both channels do not perform the same.
And we were not alone in this! In fact, Facebook shared a webinar recently on just why this is happening.
The reason is, well, Facebook and Instagram may be related, but are just not the same. Even though you can promote the same ad to both platforms, Facebook recommends taking the time to create different ads for each channel.
Ads on Instagram that are simple and eye-catching, even artistic, do better, especially when it "inspires" someone to take action. Meanwhile, Facebook ads can have more complex copy with direct call-to-action.
Taking the time to create the right ads for each channel that will resonate with your audience will improve your ROI.
We hope this update will help you connect better with your followers and to convert them into customers. If you have more questions on how to utilize social media to your advantage, contact us here at Oozle Media.
Published August 8, 2016 by Julianne Smith, Social Media Specialist with Oozle Media.