Top 25 Business Blogging Tips Straight from the Expert's Mouth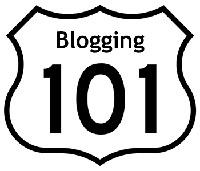 Business blogging can be a tricky thing, especially if you have no clue where to begin.   Trust us, we understand that the process can be a little daunting at first.  However, there's no reason to get frustrated! All you need is a plan of action that will guide you towards success.   The right way to establish one is to study what the blogging experts are doing now and have done in the past in order to get where they are today.
Yesterday, Oozle Media had the opportunity to attend a highly informative webinar regarding Blogging for Businesses which was hosted by HubSpot and presented by blogging experts Kipp Bodnar (@kbodnar32), Paula Berg (@paulaberg), Josh Hallett (@hyku), and Jason Keath (@jakrose).
I've taken highlights from the webinar (and added in my own two cents) to produce the blogging tips below. These tips will provide you with a sturdy blogging foundation so that your business can eventually establish a rich blog readership.  Enjoy!
Top 25 Expert Blogging Tips:
The more you blog the more traffic you generate, period.
A business blog should always be informative, first. Fun and uplifting, second.
Calls to action work best for blogs if they are contextual and non invasive.  (The soft sale approach is critical for social media.)
Build relationships with other bloggers by sharing their content and adding to it.
Always use bolding, bullets, lists, multiple sub headers and pictures.  A reader should be able to know what you're blog is about by quickly skimming through it.
'Lists' and 'how to's' are the most popular type of blog posts.
The topic you are blogging about should always be researched first.
Content should always have a new spin on an old idea. NOVELTY is KEY.
You must be interactive.  Respond to comments and questions.
A company blog should have more than one person blogging in order to keep it fresh and avoid burn out.
Prepare to blog about big events ahead of time.
The most successful blog posts usually revolve around the FAQ's business owners are asked by their consumers.
Brainstorm blog topics with your team often.
Always be flexible in the content creation process.
Always track your traffic to see what's working and what's not.
Blogs need to be linked to FB and Twitter accounts.
All press releases should have a link back to a blog post that talks about the subject in more depth.
Establish an editorial calendar 2-3 weeks in advance.
Daily emails sent out by the company should have a link to the daily blog post.
Connect with the audience you are trying to reach by mentioning key companies, individuals.  Always be respectable.
Invite experts in the industry to comment on your posts in an effort to show them that you value their opinion and establish good relationships.
Businesses that share their blog posts on Twitter generally have more Twitter followers.
Be patient and persistent.  It can take between 1-2 years to develop a rich blog readership.
Use personality and humor to distinguish each post.
Don't preach. Educate!
Oozle Media is a Utah web development company which specializes in designing websites that are SEO or search engine friendly, appealing, creative and easy to use.  Our focus is to build your online popularity and we do this in a variety of ways: blogging, link building, key word research, conversions, etc.  GET OOZLED today!