How to Keep Everyone in a Website Project Accountable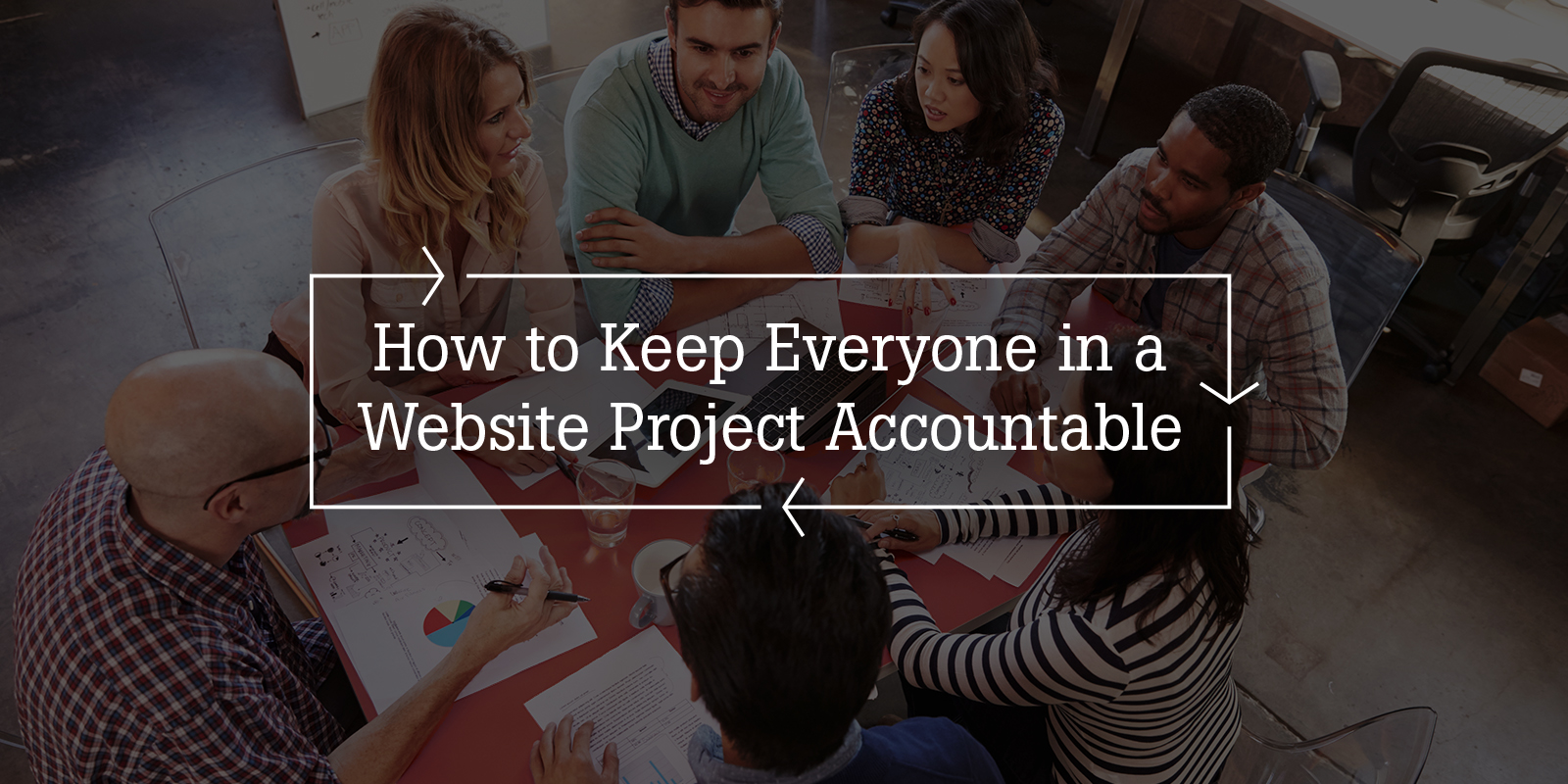 Depending on how complex a new website is, the project from beginning to launch can be a lengthy and sometimes frustrating process. When tasks aren't completed on time, it can quickly become a game of he-said-she-said trying to pin down where things fell through the cracks. Not only does this lead to a sour relationship between you and your web development company, it has the potential to lengthen the time it takes to complete the project, leading to more problems for your business.
As much as we'd all like to pass blame for problems, there's a few key things present in most if not all issues with a new website. Both parties should be able to identify these problems and work to correct them on their side, allowing the process to run seamlessly.
Why Should the Client be Accountable?

You're paying someone to build your website, so why should you have to put any effort into the project?
To get the most for your new website, having a say in the sitemap and design of your site is critical. Nobody understands your business better than you do. While your website company may be experts in development, design, and marketing, nobody understands your business better than you. Make sure you have some input on your new site to ensure it encompasses your branding and adequately tells your story to your customers.
Every step of the website building process should be a partnership between the web development company and you. Communication should be a constant as together you conceptualize the right website for your business.
Stick to Due Dates
Due dates are an essential part of any large project. As with every other aspect of the website, keeping due dates is largely a group effort. For your website company to be able to complete a phase of the process on time, they'll need everything from you to make it happen. The earlier you can provide content, images, and context for the site, the faster the process will be able to move along.
Keep Communication Documented

Most good website builds take at least a few months to complete. Over this time, there should be frequent lines of communication between you and your website company. Whether this is documented through emails, follow up messages, an addendum to a contract, or a number of other methods, make sure to keep a record. Documenting communication will be helpful for both sides to know what has been agreed on, what's part of the contract, and what still needs to be done.
Identify Roadblocks
There are certain points in the process that cannot be completed until the previous phase has been done. For example, you can't start development on your new site until the design has been completed and approved. Identify every potential roadblock and work past these with your website company. The faster content and approvals are provided, the faster your website will be completed.
Use Tools to Manage the Process
Keeping good documentation between you and your website company isn't always enough. In addition to this, using a client portal to track responsibilities can be useful. Assigning responsibility between both parties will ensure things are being completed within the expected due dates.
Accountability is crucial with any project, especially with new websites. Ensure your project is set up for success by keeping both parties accountable for their part in the project. Make sure that your input to the site is useful in telling your story. Before starting a project with a web development company, be sure to ask them how they keep their clients and themselves accountable in the process, along with the other 11 essential questions to ask before building a website.