ASK THE EXPERT: Will I Make More Money by Outsourcing Social Media?
By Travis Ashby, CEO, and Shannon Egan, Communications Director, Oozle Media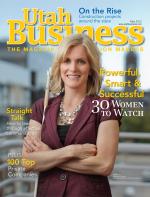 This article was featured in Utah Business Magazine Issue: May 2012
Travis Ashby, CEO of Oozle Media, an Award Winning Internet Marketing Agency in Sandy, recently sat down with Oozle's Communications Director, Shannon Egan, to provide answers to some very important questions about outsourcing and how it can help you monetize Social Media.
Travis, what is the first thing you would advise business owners about Social Media?
First, business owners must understand why social media is critical to their success. A lot of owners are afraid of the brutal honesty that exists through Social Media and decide not to participate. The fact is, people will be talking about your business online, regardless of whether you decide to participate in the conversation. My first advice is that you want your voice to be heard on behalf of your company. The voice you have through Social Media and the way you want to communicate with customers through Social Media should be very different than other sorts of advertising. It all comes down to a simple fact that people "like" doing business with people they like. The way for companies to become likeable is to relate to your target audience in meaningful ways. This definitely does not mean advertise to them. Throw out everything you know about traditional advertising when it comes to Social Media.
In what ways can social media backfire if done incorrectly?
If done incorrectly, social media marketing can be a waste of time and money or even backfire, causing negative ramifications for your company. For starters, an expert will understand Facebook's algorithm, EdgeRank, which simply defined will rank your company's relevancy to each fan by calculating their engagement with your posts. If you send out a post and don't receive comments, likes, or shares, Edgerank will assume you're irrelevant to the user and your posts will no longer be seen. An expert will understand the importance of a good content strategy and help you achieve a high Edgerank.

When is it a bad idea for a company to outsource their social media campaigns?
Many companies make the mistake of bringing in interns or students to manage their social media campaigns. The problem with this is that these people are speaking on behalf of your company and without experience they can easily get into trouble by posting things that may not be in the company's best interest. A recent example of this is the failed date rape advertisement that was posted as a joke on Belvedere's Facebook page. Due to the offensive nature of the photo the company received an enormous amount of backlash. You would be better to designate someone within your own company that can be trusted and understands your overall vision.
Why does hiring an agency make sense?
An Internet Marketing Agency will be able to offer best practices, an effective content strategy & Social Apps for promotions, which can be a great tool for engaging current fans and generating new followers. For example, a Photo App which is designed to encourage fans to share personal photos and gain votes is a great tool. Other apps like the Refer-a-friend App can identify, reward & create new brand advocates through an effective referral process.
How do I choose a good Agency?
First, make sure they know their stuff! When you ask them about Edgerank, and they give you a blank stare…there you go! Your Agency should know all about Social Search; the new way in which Search Engines, like Google and Bing, factor in a company's Facebook "Likes", G +1, Social Links & other Social Factors to determine Search Engine Rankings. This is a recent "game-changer" that basically means your SEO company better be strong with Social Media to stay relevant.
Second, look at some of their current Social Media campaigns. Do they practice what they preach? Many agencies offer a lot of services but all Agencies have strengths and weaknesses. Just ask them to be upfront about this. What services do they outsource? What makes them qualified to handle your Social Media campaigns? Do they have a dedicated Social Media Director as well as experts in all the important internet marketing areas, such as SEO, PPC, SEM, Web, etc? The reason why, is that all of your online efforts should be in harmony with one another to achieve optimal online results.
Once you find the right firm you should have a variety of partnership options including the ability to hire them to manage your entire campaign from start to finish, or work closely with a strategic person in your company. The great thing about finding and then hiring the right company is that you'll actually be able to monetize Social Media! You will increase your bottom line by having an engaged social following that likes your company and will be able to easily find you when the need arises.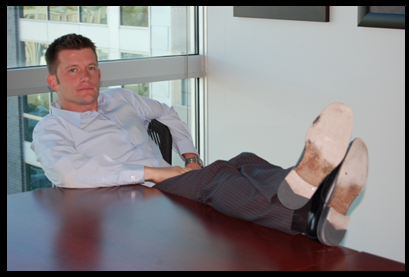 Oozle Media CEO, Travis Ashby.
Travis has 17 years of Sales & Marketing experience and before starting Oozle Media he worked in corporate Sales & Marketing for Coke, Pepsi & Verizon. In 2011, Oozle Media masterminds, Travis Ashby and Scott Linford, created Half Price Utah (HPU), which is a lead generator and daily deal site for Oozle's clientele. In less than a year, HPU has become a pwer house in Utah's social media arena with over 77,000 fans. Travis is the mastermind behind Half Price Utah's enormous Facebook popularity and has been the catalyst in Oozle and HPU's strong community involvement with key businesses, charities, and local schools. This year, Travis went head-to-head with Utah's most efficient and effective business executives in Utah Business' FITTEST EXEC Program.