Utah Businesses Killing It at PokemonGo Marketing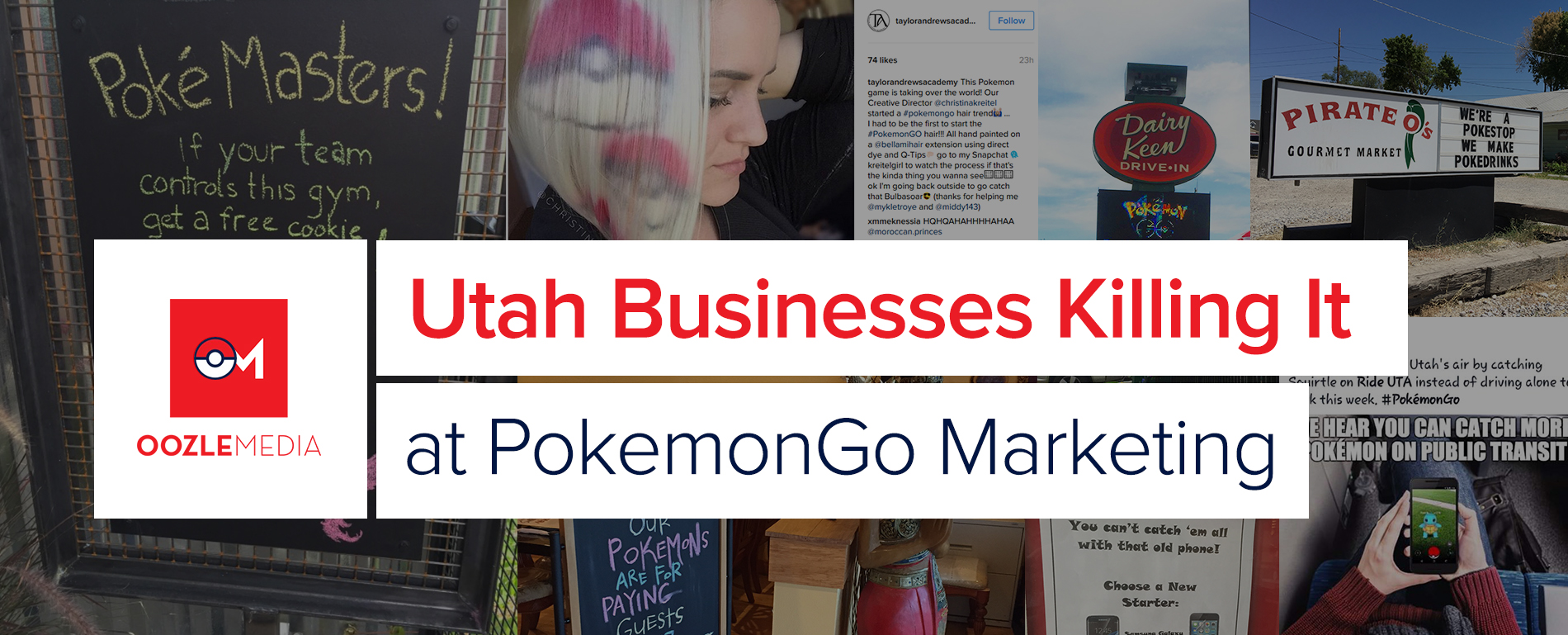 We recently posted a blog on the craziness that is happening with the release of the virtual reality smartphone game, PokemonGo. We discussed in our post using marketing lures in order to draw new business and to create awareness for your brand using an already popular activity. In this case, that lure was PokemonGo. Many business have already caught the drift and are riding the PokemonGo wave, finding new customers and having fun with new audiences. Here's who's killing it in Utah.
It doesn't take a lot t0 get a large return on investment integrating pop culture into your marketing plan. Get your voice out as a business by participating in PokemonGo with the goal of receiving more business, but also bring value to your customers- give them a reason to come into your store and buy your services while still having fun. When you're able to find that line between pop culture and business, you'll see great success.