Enforcement of Google's SSL Policy, The Risk for Your Ads, and the Fix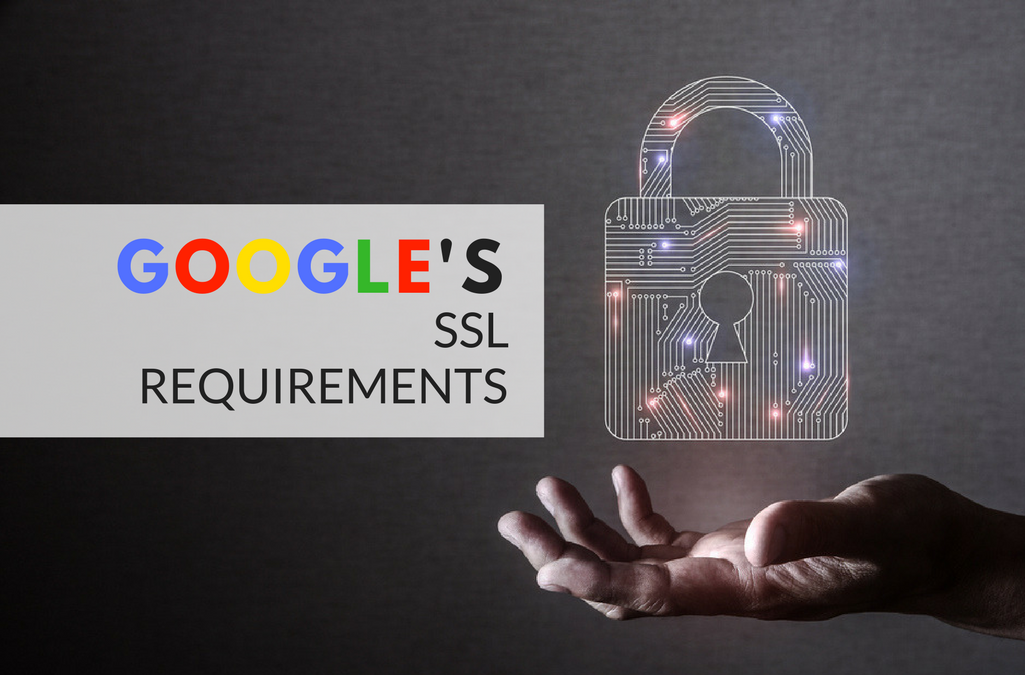 Some marketers around the world woke up this morning to a big surprise: many of their AdWords campaigns came grinding to a halt. It's no secret that Google has been promoting the use of secure sites (or sites that have SSL certificates) as a standard practice for years, but it seems as though they're finally starting to enforce their use as a necessity. While Google announced that there would be warnings of non-secure connections moving forward, many marketers did not anticipate the enforcement of SSL requirements in order to continue running ads on the Search, Display, and Video Networks.
What are SSL certificates? How are your rankings and paid campaigns affected by this change? Most importantly, how do you fix it all and get things running smoothly again?
What is an SSL Certificate?
SSL certificates, in short, are files that allow for secure connections to be established between a browser and a site's servers. These are important, especially for websites that ask to collect personal and payment information.

Get an SSL Certificate Right Now!
If you have a web development team, this should be pretty easy for them to handle for you, but if not don't worry, we can cover the step-by-step for you.
Contact Your Hosting Provider
To purchase your SSL, you'll need to contact your hosting provider. You may have a few different options and price points to choose from, so make sure to ask questions and do your research on which option is the best for you. Fortunately, this process is fairly straightforward and can be completed (in most cases) with a visit to your hosting dashboard, or call to your hosting company's customer service line. Expect to pay between $50 and $300/year the addition of an SSL certificate to your current hosting plan depending on how many domains you host.
Make Sure Your SEO House is in Order
Got your SSL all set up? Great, now your Adwords campaigns are no longer at risk of being shut off, but you're not done yet. You need to make absolutely sure that you take the necessary steps to ensure that your switch to HTTPS doesn't have a negative effect on your organic rankings. If you're making the switch to secure hosting, chances are, Google is currently looking for a non-HTTPS version of your site. You'll need to update a few settings and use Search Console (Webmaster Tools) to ensure your site migrates properly and Google is aware of the new secure versions of its URLs.
The following steps should help make sure you don't run into any issues with your site changes.
Step One: Make Sure Your Site is Claimed in Search Console
This should be something you do as an SEO best practice anyway, but if you've never done this before, this update is a great excuse to get it done. Use this Google literature to help get your site set up and verified in Search Console, and remember, make sure you set the HTTPS version as your preferred variation.
Step Two: Make Sure Your Site Redirects to the HTTPS Version of Your URL
This process will vary for some, depending on the CMS platform you're using, but for this article, we'll be focusing on WordPress. You need to make sure you implement what's called a wildcard redirect that forces all of your URLs to resolve to the HTTPS version.
We recommend using the WordPress Force HTTPS plugin for functionality and ease of interface.
Essentially, this plugin will make sure that any HTTP or www. version of your site's URLs are directed to the secure version, and stop Google from crawling the wrong URLs or users from landing in the wrong place.
Step Three: Update and Submit Your Sitemap for Indexing
Once your URL is resolving to the right version, make sure you update your sitemap to include the HTTPS versions of the URLs and submit your site for reindexing in Search Console. To do this, go to Crawl>Sitemaps>Add/Test Sitemap, and enter in the slug where your sitemap lives. Generally, it will be something like yoursite.com/sitemap.xml.
Pro Tip: Don't forget to check up on these things periodically over the next few weeks!
We Can Help
If you're new to digital marketing and Google hits you with unexpected updates it can feel like the world is crumbling a little bit. The grizzled marketing veterans know this is something you have to get used to. Google will always be making changes to their algorithms, guidelines, and requirements to protect and improve the experience of their users. The silver lining is these Google updates usually aren't that complicated, and they force website owners to embrace something that benefits the end user and should already be the standard.
Learning to navigate the basics of SEO and web development, or having a great team in your corner to help you out when these things happen, can make all the difference when Google flexes its update muscles.
For more information on the kind of support, our team can provide, feel free to contact us here!