Facebook's Latest Makeover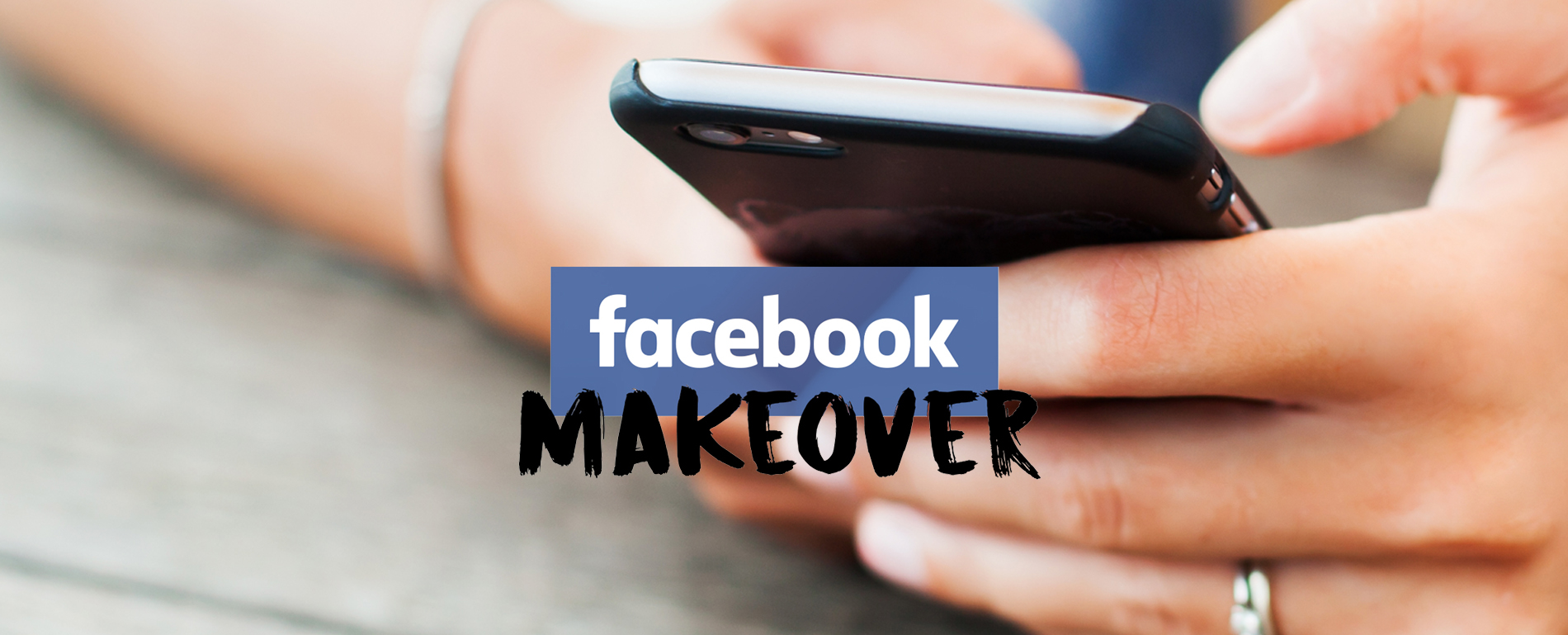 alt="facebook_page_layout_makeover" width="1600″ height="800″ />
Love it or Leave it Alone?
Facebook recently rolled out a new layout for Business pages.  This bold new design has been applied to the main brand pages, location pages (or to use Facebook speak "Places" pages), organizations, and corporation pages. Whenever Facebook gets the urge to redecorate, the response is typically swift: users and fans either love it or hate it. See the before and after screenshots, below.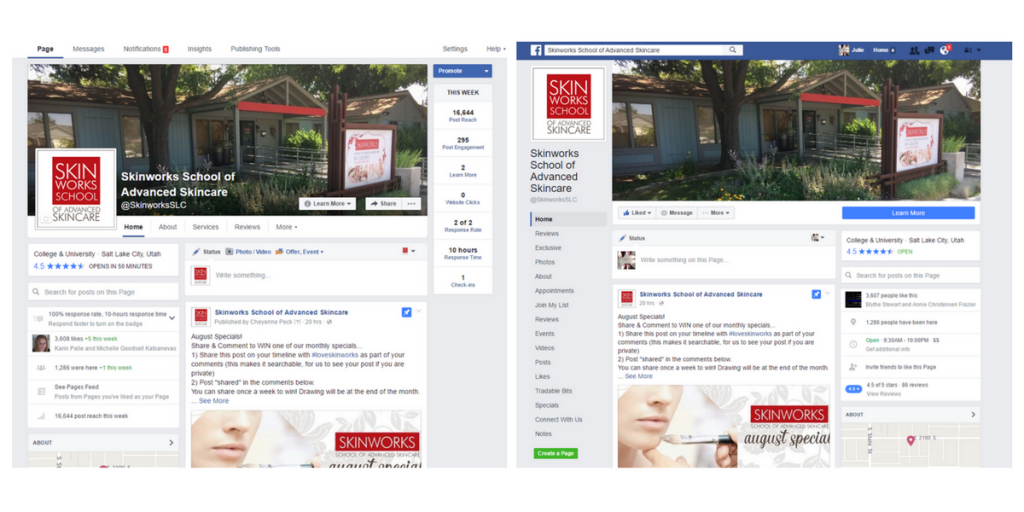 As you can see in this example of one of our clients, Skinworks Academy of Advanced Skincare, there is a clear difference on where the features are located.  The first thing you will notice is that the profile image no longer covers up the cover photo.  This change seems to be the favorite in a straw poll here at Oozle. But, they rearranged more than that!

Details on the new location of page features
The same tabs and options are available, but rather than using the Timeline design (one that had its own fair share of haters in the beginning), the tabs for photos, about section, reviews, events, likes, and even notes are now found alongside the left of the page.  And, the right side of the page now contains the relocated information about the entity such as address, phone, and the website link. These changes have yet to make a dent on how the pages seem to appear on mobile devices.
Layout Change Reasoning
In what looks like a step back as far as design elements go, some marketers and business page administrators are asking the simple question: Why? Is Facebook just wanting to keep us guessing or has the Timeline just worn out its welcome? Quite simply, it may come down to the old adage "Form Before Function." Tech Portal shares that the new, cleaner look adds to making the newly "promotable" Call-To-Action (CTA) button more prominent.  This may be in light of what AdWeek.com told us on 2014 when they weighed in on how effective, or ineffective, that CTA button has been in the past.  With Facebook always playing its cards close to the chest, we may never know the true reasoning but my hunch here at Oozle is that it will come down to even more monetization features in the works. Stay tuned.
Tell us in the comments what you think about the makeover.
Published on August 9th, 2016 by Julianne Smith, Social Media Specialist with Oozle Media.