Coronavirus & Marketing: 9 Questions Every Business Owner Should Be Asking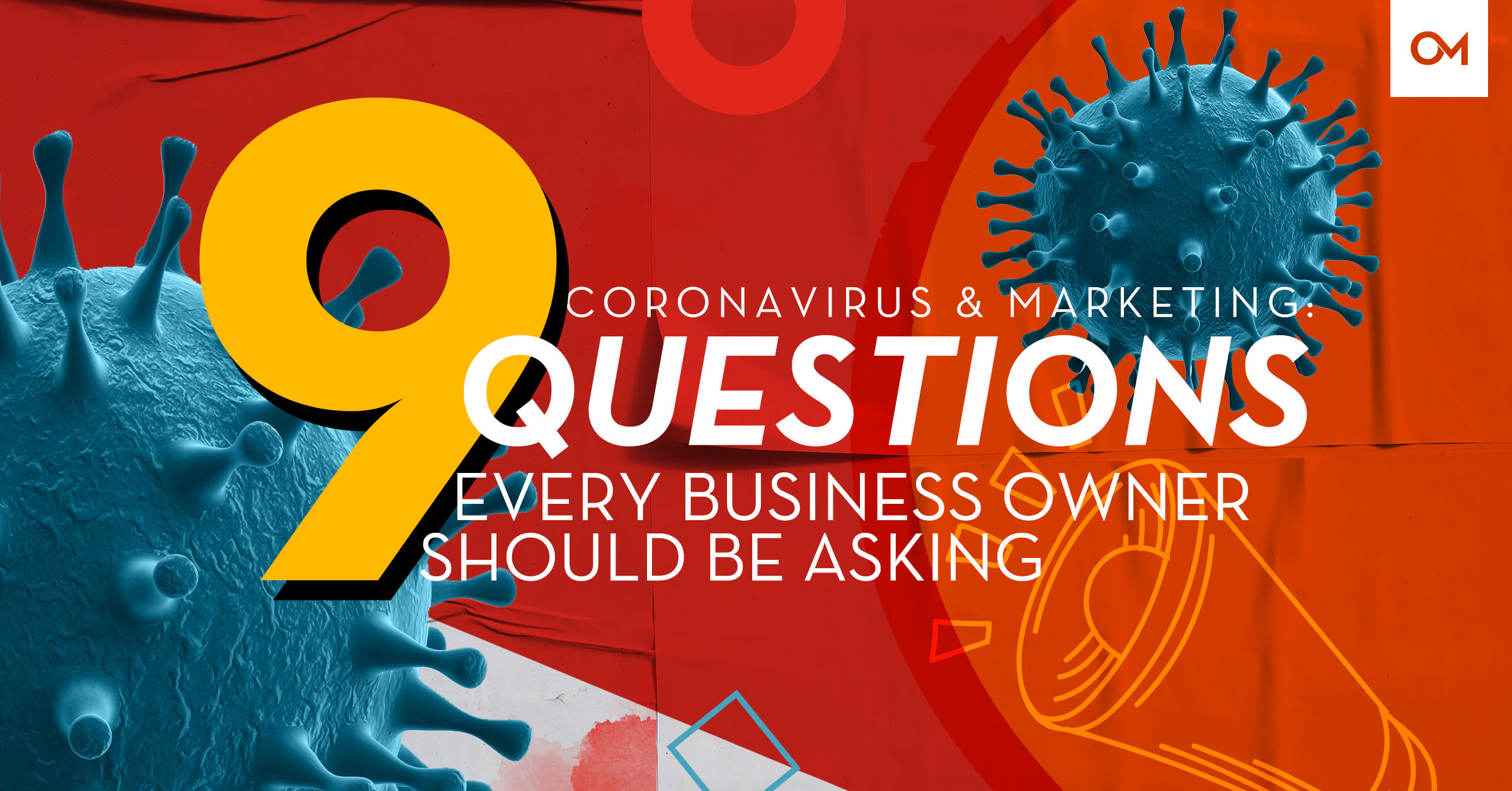 When it comes to COVID-19 and business, you've heard it everywhere—we're in this together! That's our sentiment at Oozle Media too! As a marketing agency, we're on the front lines of helping businesses maintain their bottom line. We know what's going on, and we're ready to help you face it!
As a business owner, there's a lot to consider right now. How will you keep your business afloat? Will you be able to pay your employees? Where can you cut costs? Even in hard times there may be opportunity. Keep reading to learn how to think about your marketing during the coronavirus pandemic. We'll answer these nine questions that you should be asking:
1. What is Relevant Right Now?
One scroll through your social media feed will tell you that businesses everywhere seem to be flailing in the wind. Schools are shutting down. Events are cancelling. Restaurants are carry-out only. It doesn't stop there. Print shops, rental businesses, hotels, catering services, and other companies that rely on the event and tourism industries to stay in operation are at risk of closing their doors. Every closure has a powerful ripple effect.
Many people's lives have taken a drastic turn overnight. Suddenly, employees find themselves working from home or being laid off. Some find themselves competing with their kids over screen time with household technology now being used for both work and academic purposes—surely, homeschooling your kids is not a decision to be made lightly or within a 24-hour timeframe.
To lessen the stress, many businesses have come out to support the affected community. Educational companies are offering free access to online curriculum. Delivery apps are offering free delivery services. Disney+™ even released Frozen 2® early so those practicing social distancing could have something enjoyable to watch. Call it a PR campaign, but such actions are keeping people happy and happy customers turn into loyal customers. These companies and brands understand what people are going through right now:
Due to self-quarantine, people are feeling isolated and bored.
Many are experiencing job loss or feeling insecure in their careers.
People are taking financial hits from every angle.
Plans to attend events, sports games, concerts, and conferences have been cancelled.
People are just trying to make ends meet, feel like we're in the end times, and fear what might come next.
Think about ways your business can give or help right now. It's the law of reciprocity! The more you give the more you get. This could mean an increase in followers on your social media, visits to your website, sign-ups for your newsletter. They're not direct sales, but they're still valuable and will be even more so when things get back to normal.
2. What Do Customers Need During the Coronavirus Outbreak?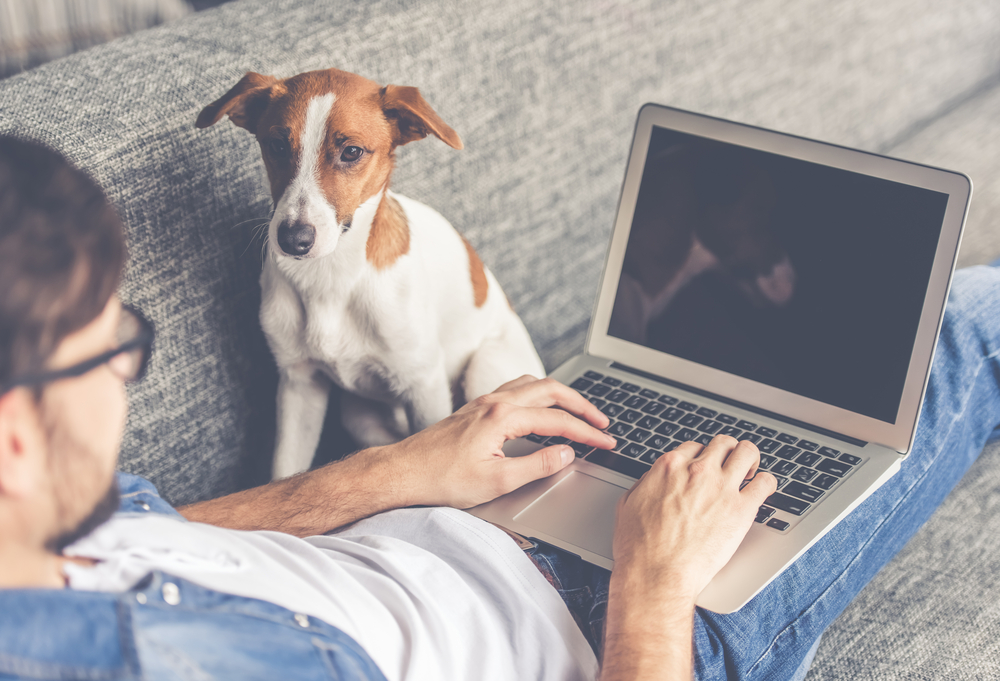 Above all, people need to feel safe and know someone cares. They may also need a distraction and to be entertained. To reach your audience appropriately during this time, give the following marketing opportunities a try:
Memes about our current dystopian-style era.
Interactive Instagram and Facebook stories.
Free delivery options or online resources.
Nostalgia—help people focus on good memories from better times.
Hobbies or activities that can be done from home.
YouTube videos that entertain and inform.
Anything that helps people feel comfortable—such as comfy clothes and comfort food
Positivity. How can you help people see the good?
3. What to Do with Your PPC and Social Ads Budget?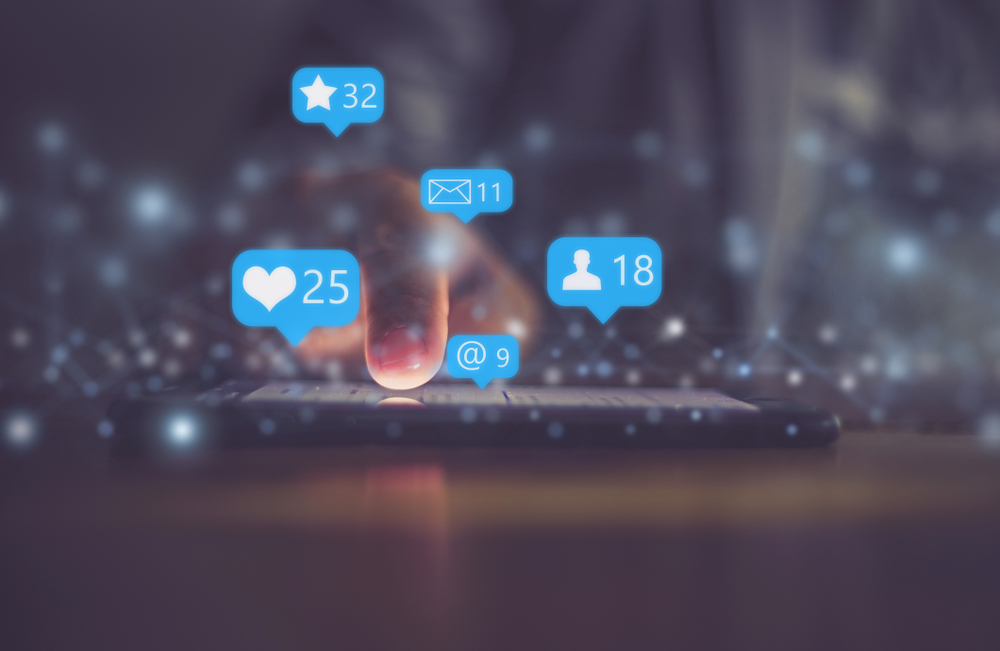 Marketers all over the world have seen the effects of COVID-19 on businesses up close and personal. However, the severity of impact depends on the industry. For example, Search Engine Land reports that "a comparison of the first two weeks of March vs. February, shows a contraction of 62% in digital media spend by the travel sector."
People are pulling their spending, but is that absolutely necessary?
In short, if you're going to cut budget from other areas, YouTube, display and social ads are the channels you'll want to keep on right now.
Our PPC data for our own clientele in the beauty industry shows that clicks and conversions are experiencing a downward trend. Why? When it comes to beauty schools, for instance, potential students aren't too focused on enrolling right now. They don't know when they'll be able to go to school or when making the decision to enroll would be logical for them. For enterprise clients with business-to-home services, their prospective clients don't really want to allow people into their homes right now.
Because of current sentiments, we recommend investing in YouTube and display creative ads when it comes to PPC. Although these may not result in immediate conversions, this allows your business to invest in the future by keeping your brand top-of-mind even when searches are lower.
And, if these campaigns are setup correctly, they should be building you an audience to move into a sales funnel when people are ready to spend money again.
As we say at Oozle Media, "Be kind to your future self".
Right now, more people are stuck at home. They have no idea what to do other than fiddle with their phones, scroll through social media, and watch video after video. Because of this, it's an opportune time to get your captive audience's attention with creative videos and social ads. Help them experience your brand in a positive manner that also meets their need for safety, comfort, and entertainment. If they resonate with your content, they'll become a part of your online tribe. They'll also be more likely to invest in your brand later on when it makes more sense.
If you need help making and running creative and relevant social media, YouTube and display ads right now, give us a call. We're discounting set-up fees and working with companies to keep costs low.
4. How Should You Update Your Website?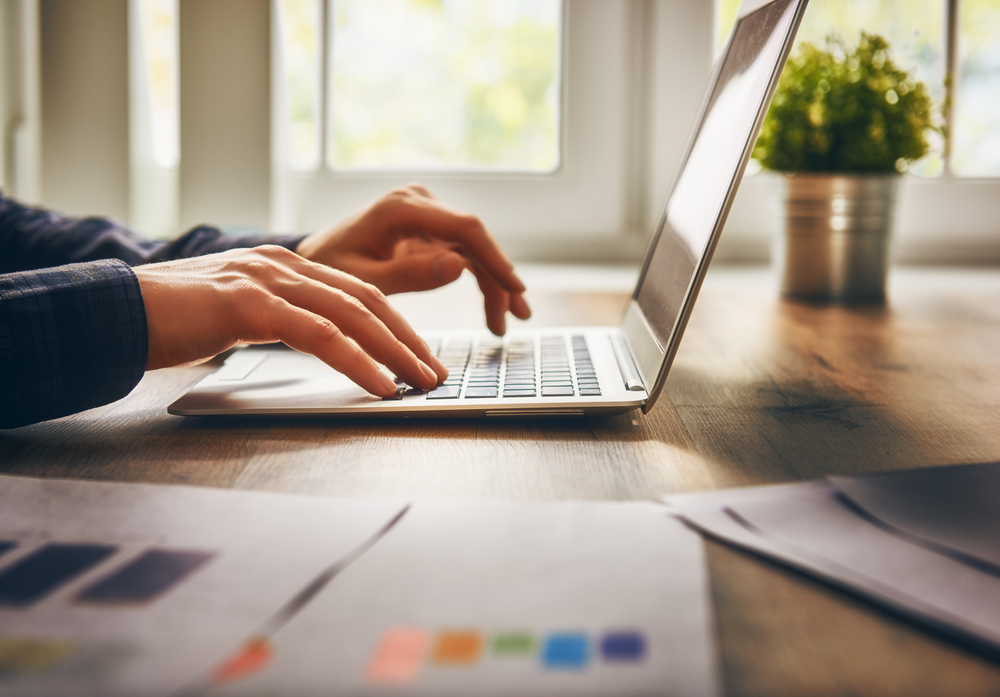 Focus on your home page and the questions your consumers are asking when they come to your site:
Is your business closed or open?
Can I include your business in my upcoming plans?
Can I make an appointment or reservation right now?
Salons are a good example. People need to know if they can still get a haircut. There may be a pandemic going on, but our hair still grows and we still have grooming needs to be taken care of. If the salon isn't open to the public, are there cosmetologists from the salon willing to see clients in their homes? What other options are there? Your website is a source of information. Keep it updated!
Consumers need to know how they can still get their needs met despite current restrictions. This information should be provided on your home page. More specifically, it should be placed right below the menu. You want it to be the first thing people see when they visit your site. If you can put the information in an attractive banner at the top, that works too. Don't make them have to go hunting for that information—the odds of them staying on your site won't be in your favor. If you need help with this, fill out our form and let us know! We'd be happy to give some guidance.
5. How Should You Update Your GMB?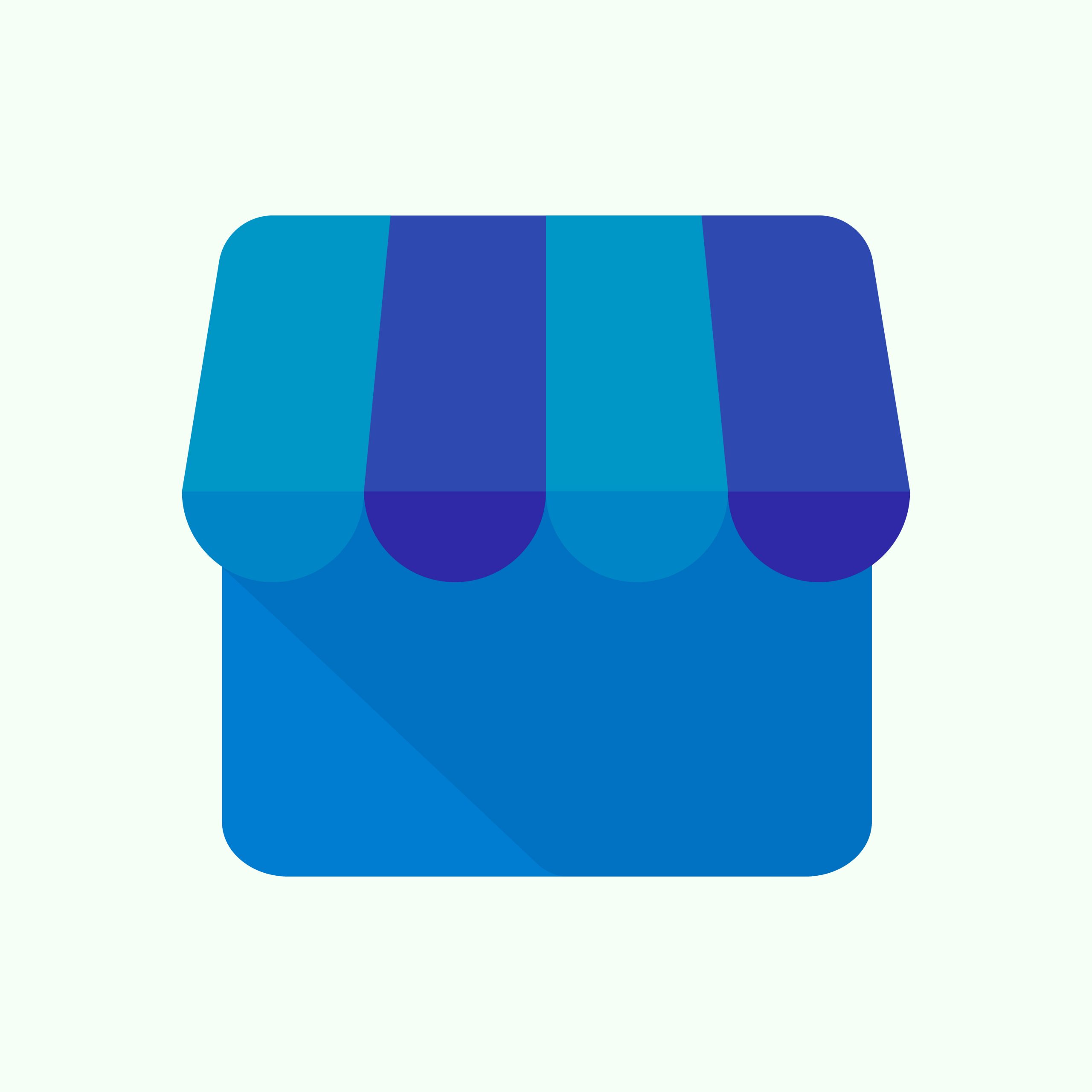 During the pandemic, businesses everywhere are evolving to meet the new needs of their customers. When looking at your Google My Business listing, consider the following questions:
Have your hours of operation changed?
Do you have a "make a reservation" button or appointment URL that is no longer relevant?
Are there questions that your customers are asking that should be reflected in your Q&A section?
Have the services you offer changed in any way?
Have any locations closed down temporarily (or permanently) while others remain open?
If you can answer "yes" to any of those questions, then those are the areas you'll want to focus on as you go about updating your listing with current information. It would also be valuable to post on your GMB account with a creative image and updated information in the caption. Make sure to include a button that leads potential customers to either call you or to a link on your website that will give them more information.
6. What to Post on Social Media?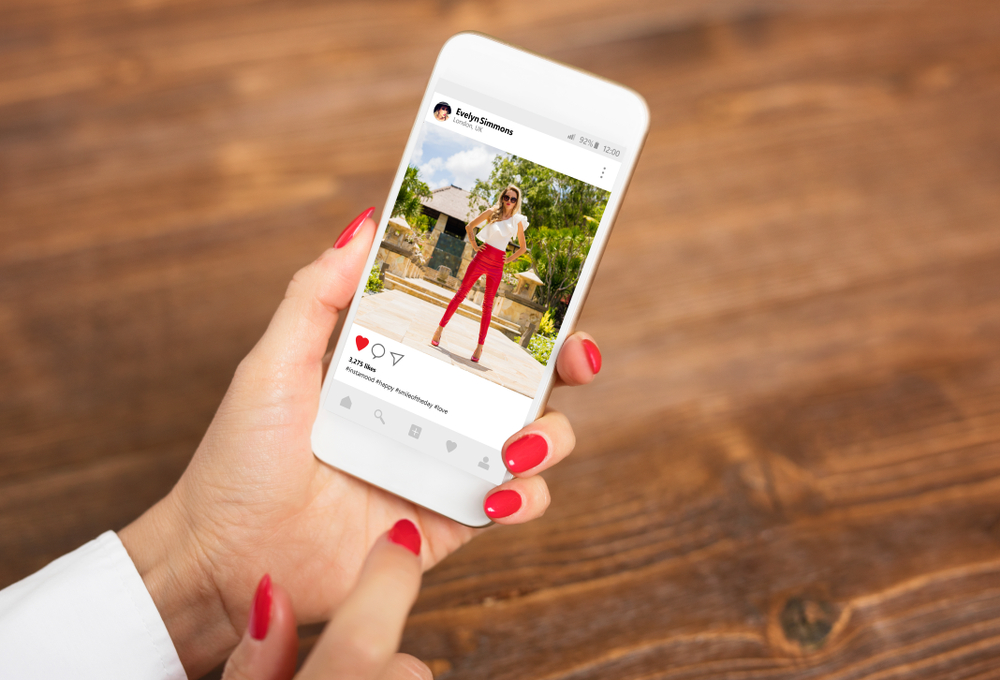 Right now, more people are spending time on their phones and social media. Before the pandemic, there were best posting times and engagement patterns that, for the most part, people stuck to. For example, you knew that people would be most active on Instagram during the hours of 11AM and 1PM—when people are traditionally on their lunch breaks. To reach those people, you probably scheduled a lot of your posts within that time frame too.
However, now it's time to set aside the playbook.
With recent changes to human behavior and routines across the globe, your audience is more available and ready to interact with you throughout the day and evening. Your reach is less restricted and people are bored enough that they're more willing to let you get in front of them. To keep them engaged, post video and interactive content to both Facebook and Instagram. When using the story features, make sure to use interactive features like polls, quizzes, and memes.
Also, normally, we tell people to stick to the 80/20 rule: 80% of your content should add value to your audience, the other 20% of your content should be geared towards selling.
These are not normal times. Make it 90/10 or even 95/5. Unless you're selling something that can be delivered to someone's house, now may not be the right time to go in for the kill. Keep it valuable and entertaining!
7. What Kind of Content Should You Be Creating?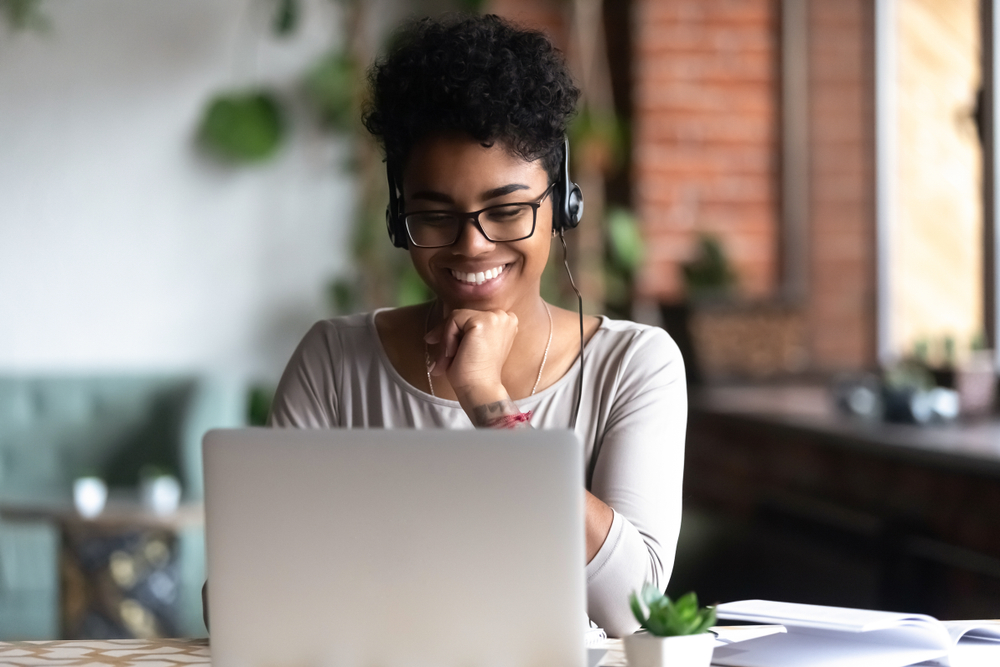 As mentioned above, social posts and stories are an obvious form of content that you can create. These give you more immediate and personal interaction than most other forms of content. Here are some other content creation ideas that may still be worth investing in:
New website pages, such as policy pages related to COVID-19.
Blog posts that keep customers informed about how your business is being affected by the coronavirus. Turn these into Instagram and Facebook stories.
YouTube videos—videos are super important and relevant right now!
Press releases that can be published by your local news sources.
Short ebooks that educate your consumers or provide extra value to them in some way.
Webinars that keep potential customers listening to you and provide the hope they need during this time.
Flyers, mailers, and other printable deliverables that can be delivered to your customers' homes.
Emails and newsletters so people can have your content delivered straight to their inbox.
Be creative, and think about what will truly help your target audience right now. Will your content be off-base and just a nuisance to them, or will it answer their questions and help meet their needs?
8. How are Brands Responding to Coronavirus?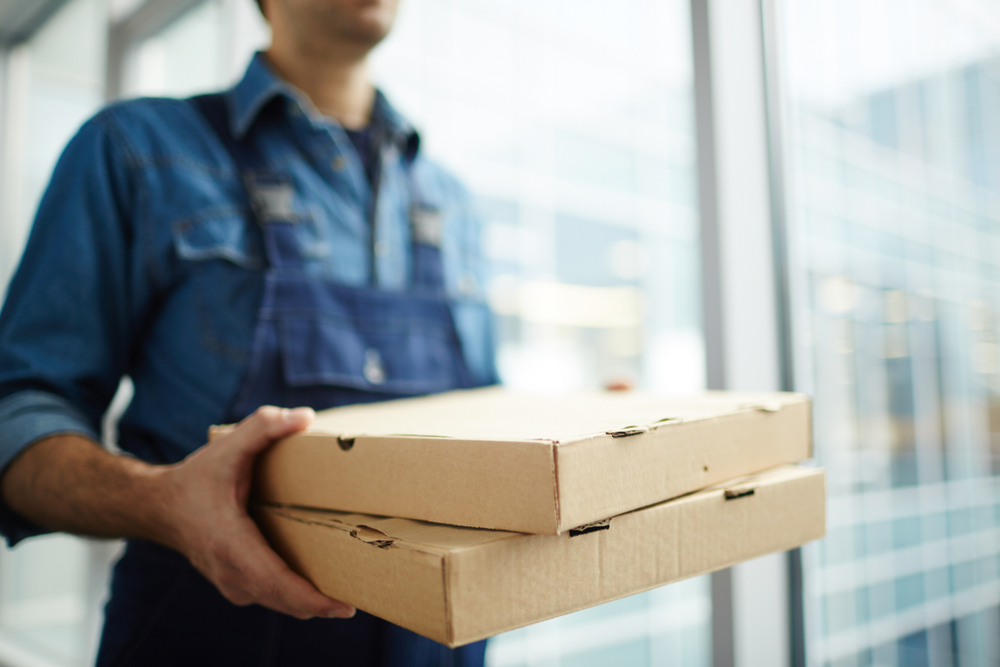 Impressively, many brands and businesses are reacting to this pandemic by coming together and supporting their employees, clients, and those around them to the best of their ability.
One of the best examples of this is the restaurant industry. Local eateries are getting hit hard by restrictions put in place due to COVID-19. To encourage social distancing, many local governments are mandating that restaurants no longer offer dine-in services. To combat this, these businesses are now offering pick-up, curbside, and delivery services.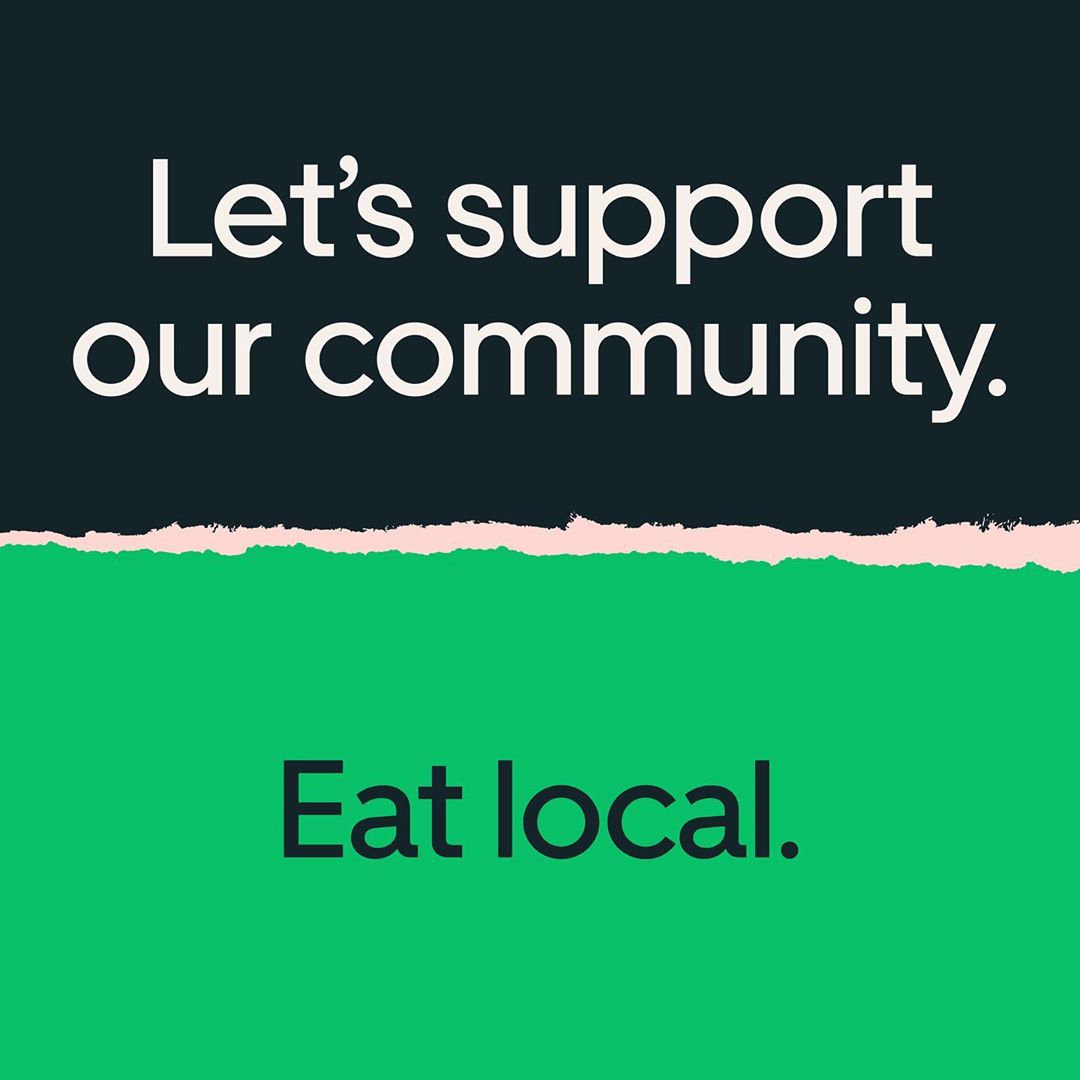 Our very own Utah community is responding by supporting and protecting these dining places. Influencers, self-proclaimed foodies, and restaurant goers alike rallied together and created Support Utah Dining, a website built to help the public know about their local restaurant options.
Even UberEats has taken a stand on supporting local communities.
In a recent Instagram post, they said, "We're in this together. Let's support our community. Let's eat local." They even promised that a $0 Delivery Fee for independent restaurants in the US & Canada would be met.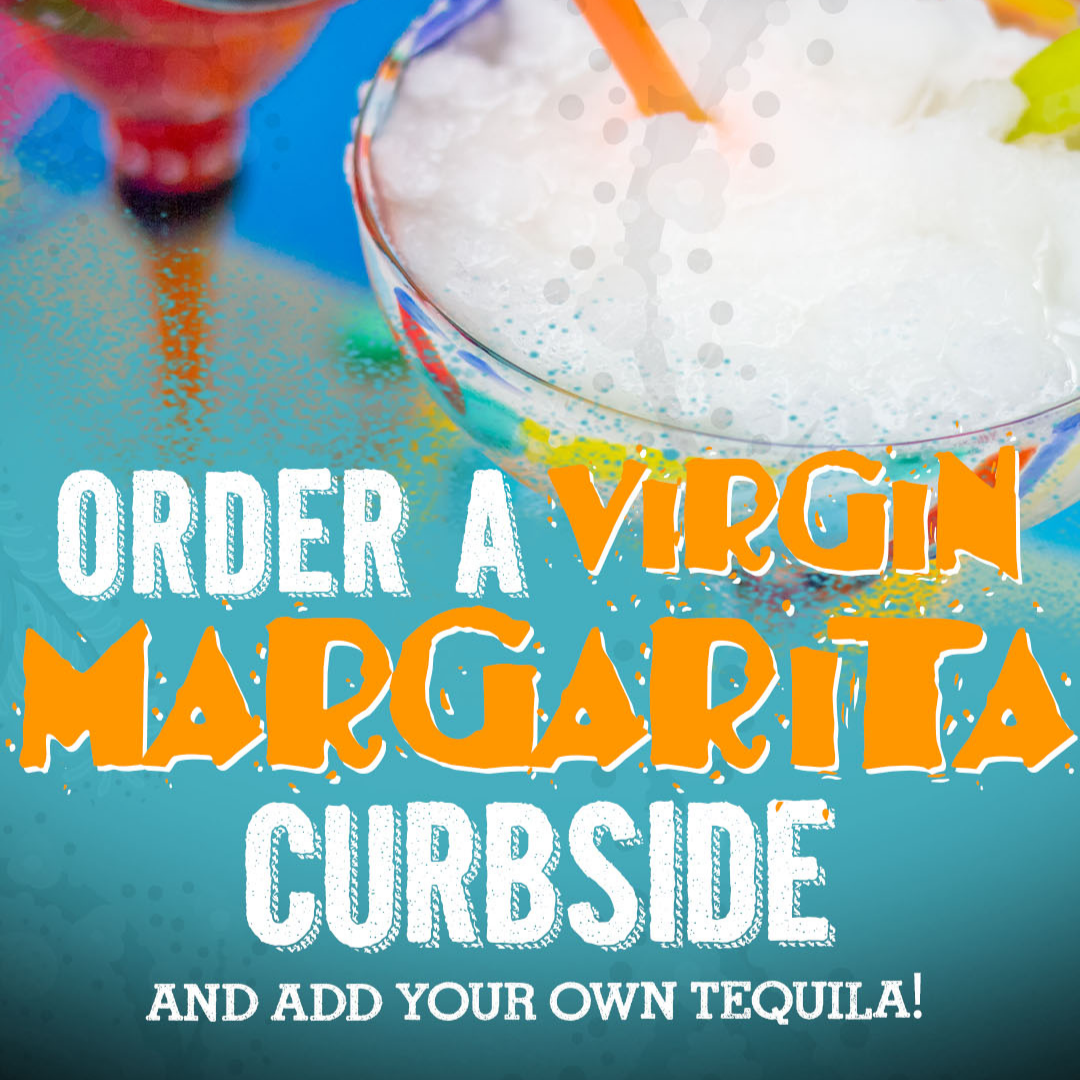 The popular Utah restaurant Blue Iguana has also chosen to offer curbside and takeout services and are using UberEats and Door Dash to offer delivery. They've even taken a creative stance by offering virgin margaritas to go, so that customers can add their own tequila from home!
It's pretty amazing what can be done when we come together and support each other. Whatever industry you're in, don't stay silent! Find a way to stay relevant and let your customers know you still support and love them through this tough time.
9. Where Will You Be After COVID-19?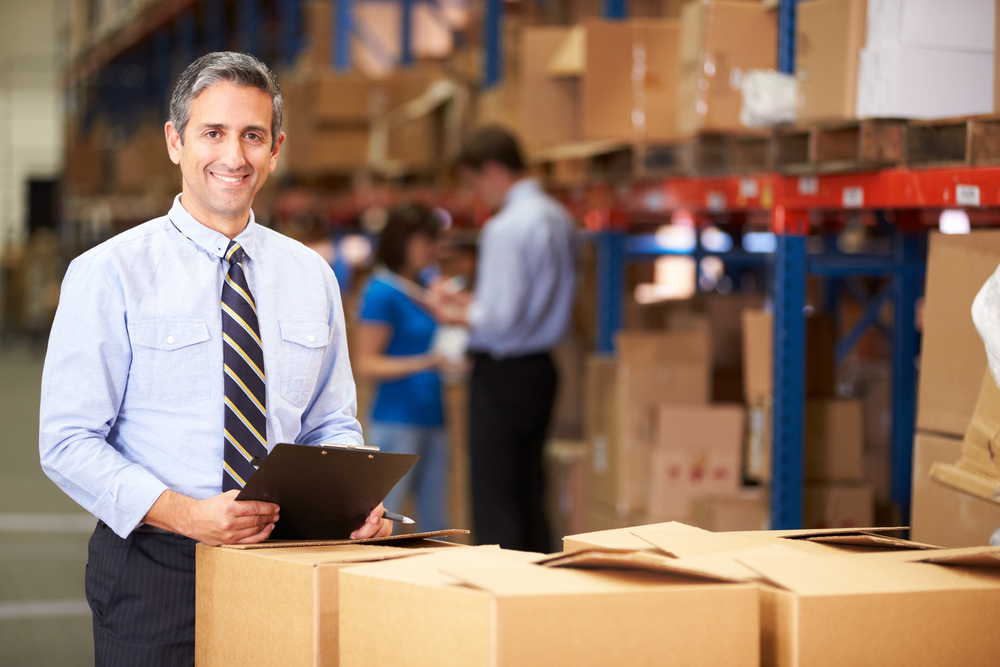 The United States is in the beginning stages of this virus. Nobody can really say how long the restrictions or the impact will last. Yet, we can look to China where it all started and see that recovery is in sight. In fact, the country is already experiencing an economic rebound.
Here, businesses are taking a hard hit. People everywhere are feeling the stress and panic of the situation. We can hope that by all of us coming together, our country and businesses can recover in the upcoming months. Meanwhile, we're going to feel a bit thrown around by this economic earthquake. Not every business will recover entirely. The ones that do will be those that evolve with the situation and continue to hustle their business in every way.
We Stand With You!
At Oozle Media, we truly care about your business. We understand the "blood, sweat, and tears" that go into keeping a business standing. The hustle is real! As you consider the nine questions above, feel free to reach out to us should you have further questions or concerns. Our team of highly trained professionals includes in-house web developers, graphic designers, PPC and social ads experts, SEO analysts, and content writers. Whatever your marketing needs may be, we've got your back!