22 Enrollments in 10 Months from Facebook Alone for One School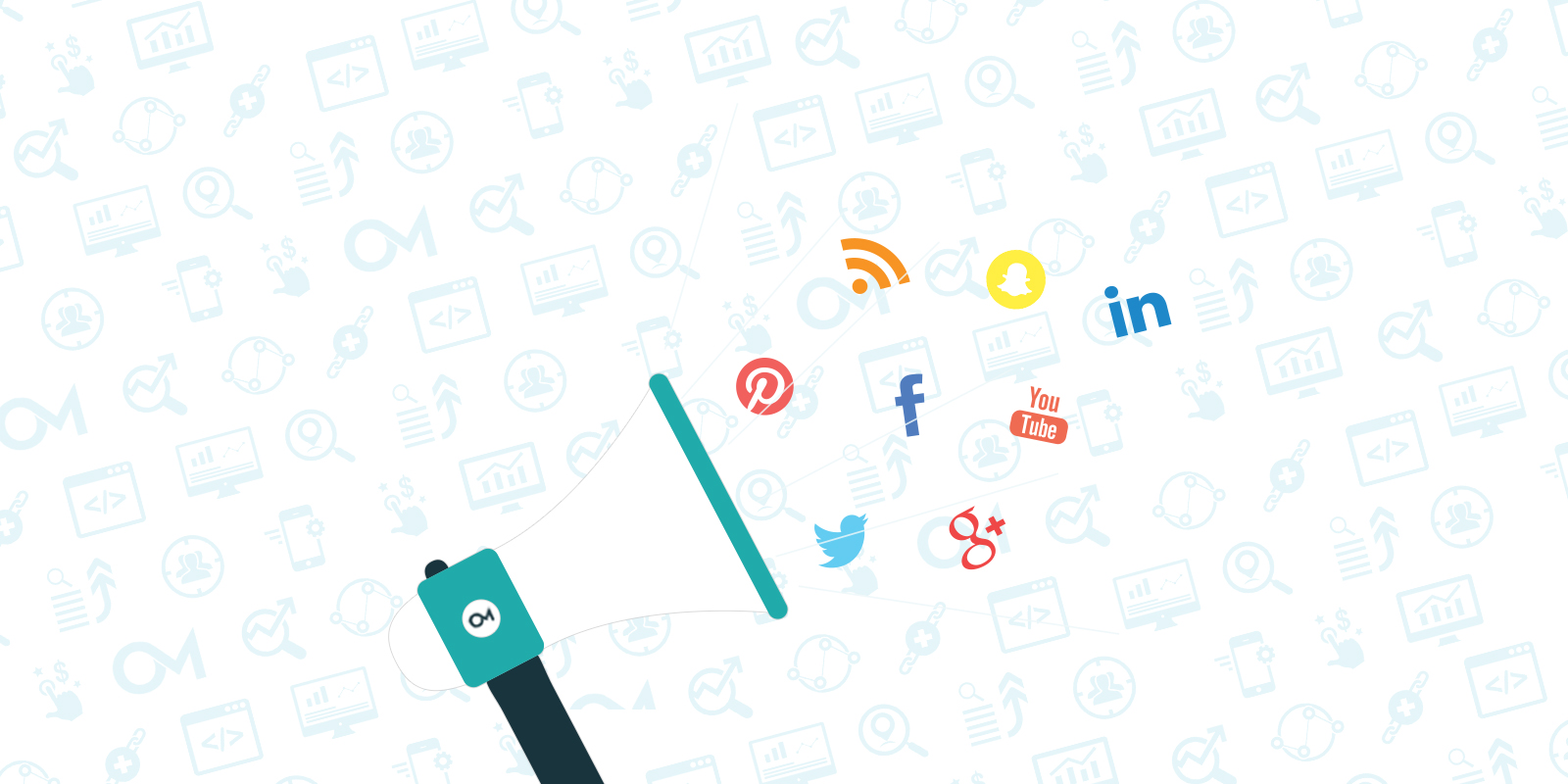 Is Facebook dead for young Millennials? Not even close. You may think this group is off this social network, which is now more popular with mom, and grandma than ever; however, you may want to think again. Facebook has become what email is – everyone's got it, and it's just one of those things. How do you know Facebook works well to drive leads to beauty schools, you may ask? Well, here at Oozle Media, we always let the data tell us what's effective, or not at attracting leads, and the data clearly says that Facebook delivers leads who turn into enrollments – sometimes at a 20% lead to enrollment ratio!
Here's how one beauty school captured 22 enrollments in 10 short months from Facebook alone.


How do You Get Leads from Facebook? You Gotta Pay to Play!
The days of organic Facebook results have been over for a while now. Does that mean you need to stop posting content on Facebook? No, but if you want that content to do anything for you, like bring you leads, you'll need to pay Facebook to have it reach the right audience – even those who have already Liked your own page!
You'll need to start doing more than just paying to boost a post to get leads. If you want ongoing qualified leads, you need to first produce great content, and then be smart about getting it in front of the right audience. You need to keep in mind the entire funnel in your Facebook marketing efforts. You need to start targeting based off look-a-like audiences you build from those who are converting, or engaging with your content. This is done by placing tracking pixels on your landing pages, or website, as well as dumping emails in Facebook of those who've enrolled, so that this powerful social network can go out and find people who look just like them.
Paul Mitchell the School Costa Mesa was able to capture 155 qualified leads from Facebook over a 10-month period, and they enrolled 22 of them, which gave them a 19% lead to enrollment ratio. Having near a 20% lead to enrollment percentage is actually the average from all the schools that pay to play on Facebook. All of this was done with an ad budget of under $500/mo!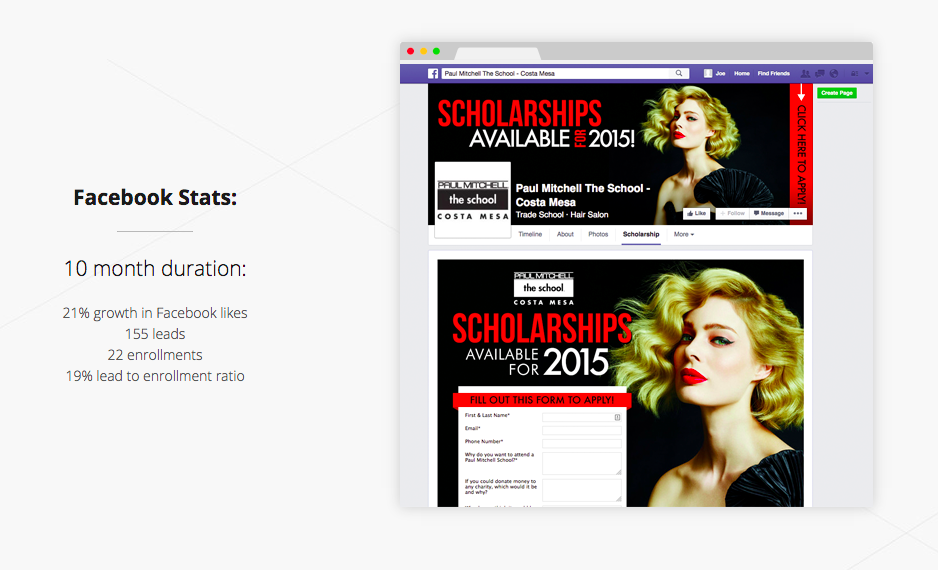 If you'd like to learn more, or need some help getting these types of results, contact us, and we'll see where we can help!
Bonus: You should be remarketing your website traffic on Facebook. This will help give your potential students more touches from you, which ultimately helps your brand have top of mind awareness.
Bonus: Offering your scholarship on Facebook tends to increase conversion rates.