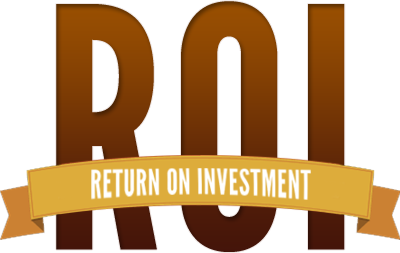 Don't Be a Stubborn Mule
when It Comes to Social Media. (We refrained from swearing here because we know how sensitive some of you are and we didn't want to get red flagged by Google.)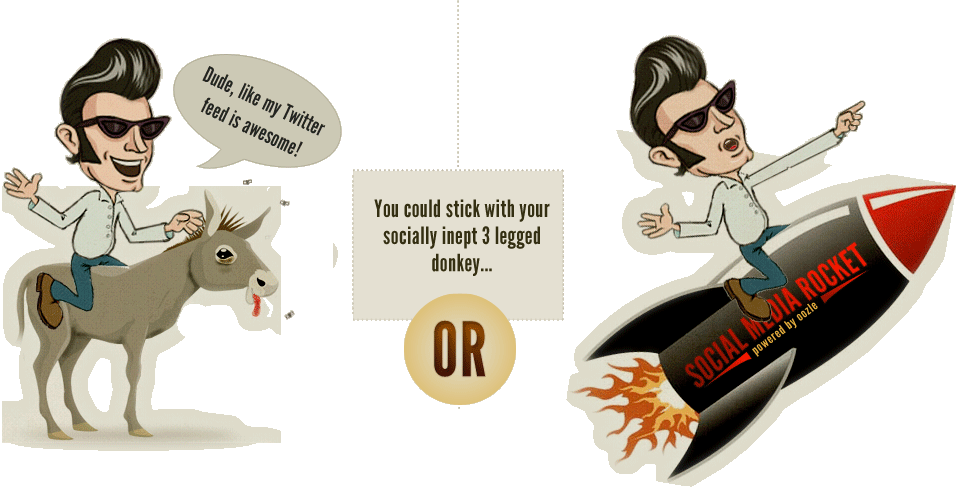 Utah Social Media:
What all the Cool Kids are Doin'
When it comes to marketing, Social Media is the Sale of the Century, and trying to achieve Social Media success by doing it yourself is like jumping on the back of a sick, asthmatic donkey and expecting to get to the Sale of the Century in a timely and effective fashion.  Not only is this awkward, it's also ri-DONK-ulous.
Why Social Media?
First of all, you can't afford not to utilize Social Media, because Facebook and YouTube are everywhere.  (The combined total of YouTube and Facebook users is over 1 billion!) And you can't expect to get there by using traditional marketing strategies.
Why? Because Social Media isn't about direct sales; it's about putting a personal face on your company and converting relationships into sales.
Relationships are the number one reason why Social Media is so effective. This is because, ultimately, people don't buy from companies – they buy from people.  Any consumer is more likely to engage with someone they trust than with a faceless, impersonal corporation.
Get off that stubborn donkey and let us rocket your company into Social Media success!
Harnessing the power of Social Media is difficult if you don't know where to start.  Social Media is always evolving, and at rocket speed.  That's why you need the help of a company with industry know-how in order to help standardize your brand across the main social media sites.  Join the billions of Social Media users and GET OOZLED!
Social Media Facts:
If Facebook were a country, it would be the 3rd largest country in the world.
Every minute, 35 hours of video are uploaded to YouTube. That equals: 35 hours of video per minute, 2,100 hours of video per hour and 50,400 hours of video per day.
Facebook and Twitter are the fastest growing websites in the world.
In 2010, Twitter gained 100 million new users.
In 2010, the number of Blogs rose to 152 million.
Every day, 20 million applications are installed on Facebook.
Social media allows you to develop low-cost marketing campaigns that open up your business to a whole new audience, while providing a way to communicate and sell to your existing market.
Building your Facebook Empire
If Facebook were a country, it would be the third largest country in the entire world. Its population is bigger than that of the United States, Indonesia, Brazil, Pakistan and Nigeria!
Why Facebook?
Fantastic question! Why in the world has Facebook become so popular and so quickly? It's simple: Facebook allows people to share their faces and messages with the world. Since any expert will tell you that humans need personal interaction in order to survive, Facebook's popularity makes perfect sense. Nearly 1 billion Facebook members validate this.
Get with the program, people!
No doubt, you also want a chance to share your company's unique message, products, and services with the world. But if you want your company to survive in the social media era, you can no longer expect consumers to understand the value of what you have to offer without personalizing your interaction with them.
You want rocket speed.
Creating a social business network on Facebook is difficult if you don't know what you're doing. Without an effective strategy, you can end up wasting countless hours without any results. And who has time to waste these days? What you need is a company that understands the fast-paced and constantly evolving world of social media. That's where we come in!
At Oozle Media, we're experts at creating effective Facebook marketing strategies with the sole purpose of getting your message out to the world at rocket speed. Once we've put a strategy in place, we can manage your entire account on an ongoing basis and at an affordable price. Start interacting with your consumers today!
Engineered YouTube Entertainment
Why does the world love YouTube? Let us count the ways (or at least the top three):
YouTube is one of the reasons Time Magazine named YOU as their Person of the Year in 2006.
YouTube allows anyone to have their 15 minutes of fame. Ever heard of young Charlie who bit his little brother's finger? How about the baby panda that startled his unsuspecting mother with a sneeze? If not, shame on you! These are the most viewed videos in the entire world!
Video holds the attention of your audience far more than the written word. YouTube provides businesses with the opportunity to turn any message into an instant, MUST-SEE phenomenon.
It's all about YouTube.
Social media and internet video have created major marketing opportunities for businesses, simultaneously revolutionizing the way we communicate.  This has caused traditional advertising, such as print and television, to rapidly decline in popularity, while digital advertising rises at a meteoric rate.  Next to Google and Yahoo, YouTube is the most popular place to search on the web. That's why your business can't afford not to have an internet video marketing strategy.
The big question is: How do you get into the game effectively?
Video marketing is all about attracting more visitors to your website. How do you do that if your video sucks? In case you haven't noticed, a boring sales pitch has never been popular (which is why we've eliminated boring from every aspect of this site).  Who wants to watch a video that puts them in a coma?
Besides being catchy and entertaining, your video message must be less about a sales pitch and more about building relationships.  Search marketing is also an important part of video marketing because it makes your video more attractive to search engines.
In order to get into the game effectively, you need experts (hint: Oozle Media) who understand the internet industry and can provide you with true ROI. Check out our rockin' internet videos to see what we can do for you!