What is Email Marketing and 5 Reasons Why Your Business Should Have It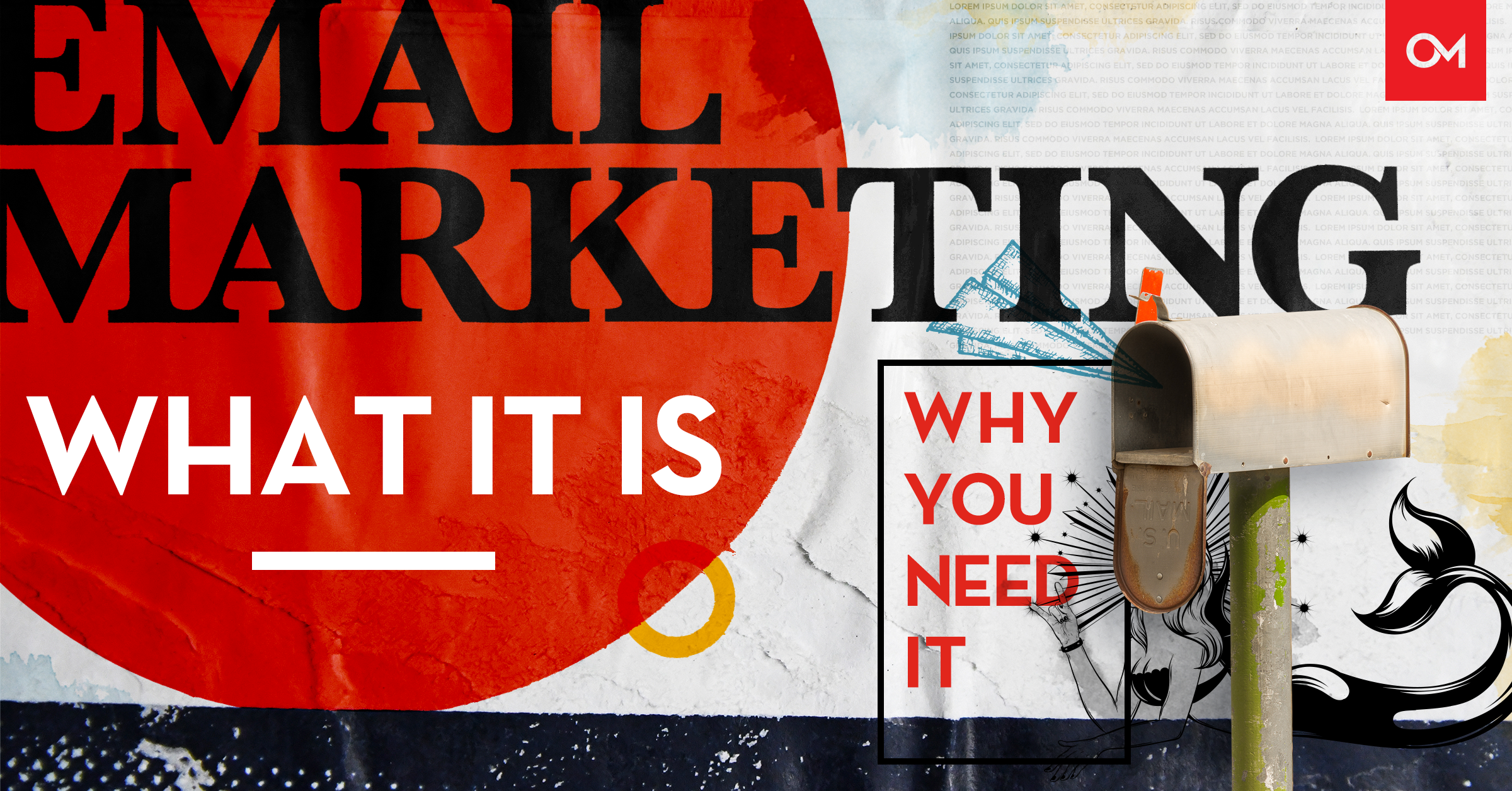 In the past, hard sales calls were the best way to get someone to convert. Now, more and more people are doing research on what they buy and who to buy it from. If you've found yourself having any of these problems, you're going to need email marketing:
You need more customers.
You're generating leads through paid traffic every month, but they die off because your sales people can't get to them right away.
You're asking your marketing agency, "I need more leads. What do I need to do to get more leads?"
You have a long sales cycle, and you want to decrease the time it takes to make a sale.
You want to form long-term connections and relationships with your customers, but you can't keep in touch.
You want to build brand loyalty, but you're not sure how.
Uh oh. Do you find yourself struggling with any of the above? You should implement email marketing for your business! 99% of consumers open their email every day, and if you're not using email marketing, your competitors will.
What is Email Marketing?
Let's start with defining this process. Email marketing can solve a world of problems for businesses.
Email marketing is a way to capture leads' information and continue to market to them in the future as long as they stay a subscriber. Sometimes people need time to make the best decisions that fit their wants, needs, and desires. Email marketing is the best way to stay connected and build a loyal fanbase who are interested in learning more about what you have to offer.
Five Reasons Why Your Business Needs It
1. You Need to Nurture the People Who Haven't Bought Yet
Don't forget to market to the people who haven't bought yet! Just because they haven't said yes right now doesn't mean they never will. They have become a subscriber for a reason and might need some help. If they haven't bought yet, they need more reasons to know, like, and trust you in order for them to become buyers. Setting up a monthly newsletter that informs your subscribers of special offers that you have, while giving and sharing content at the same time is the best way to get started with email marketing.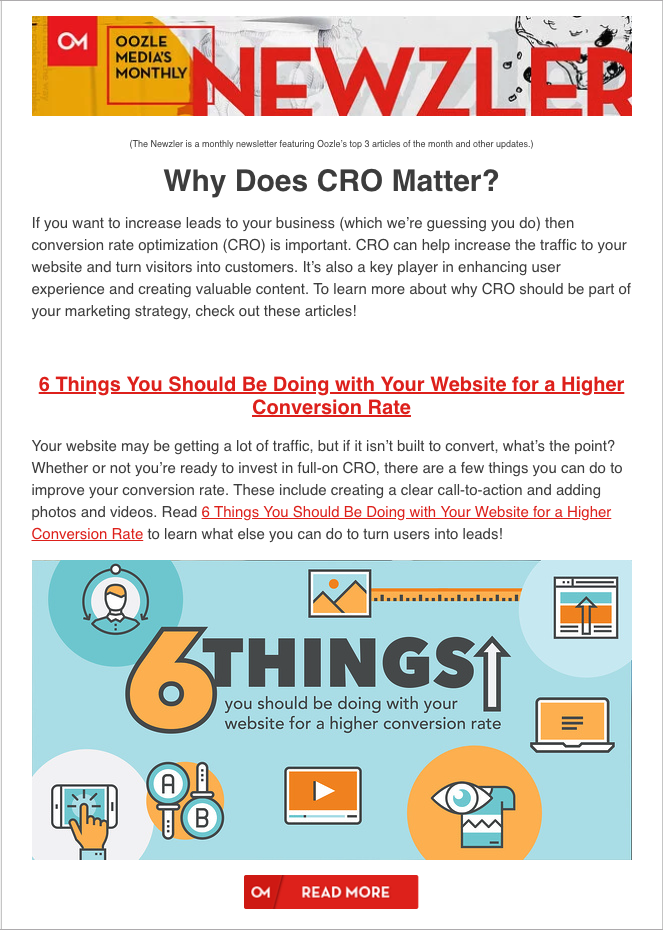 2. You Need to Nurture People Who Have Converted to Convert Again
A buyer is a buyer is a buyer. Those who buy will buy more from you as long as there is more real value, perceived value, and trust given. It's easier and more profitable and cost effective to sell to existing customers than getting new customers. This is where email marketing is so important. When you sell more things to people, you can scale them up your value ladder. A value ladder is a series of offers that you have from low ticket to high ticket to make the most money from every buyer. Think about this as the famous question McDonald's asks you after ordering, "Would you like fries with that?". Once you buy fries, it only makes sense to make it a meal and get a drink. The more you can ask this type of question in your business, the faster your business will grow and the more profitable you will become. One buyer can turn into many transactions when done correctly.
3. You Need to Get an Added Boost of Free Traffic to Your Existing Offers, Products, and Services
So many businesses are spending so much money on Facebook ads, Google ads, and other traffic sources on the front end and they completely forget the people who have already agreed to learn about what they have to offer. Once a subscriber, you can continue to market to your audience with more value and offers that will escalate your audience up the value ladder. Companies are letting their leads die off because they have no follow up system in place to direct subscribers to go somewhere to make buying decisions.
A lead should be valued with extreme importance and should be followed up with a series of emails that will help nurture and guide them with reasons of why they should do business with you and to automate your sales process. Most companies don't even have this set up. They're spending money to get leads which die off completely and the cycle never stops unless they continue to nurture the leads they have got in the past. The question, "How do I get more leads?" is not a fix-all. Start asking this question more often: "How can we get business from our past leads?".
4. You Need to Use Data for Market Research and Fine Tuning Your Messaging in Copy, Products, and Services
This is so important. You can use your list to fine tune your offers and messaging, ask questions, and get feedback on your business. If you want to dig into the reasons why customers aren't buying, simply ask them questions that will help you make the right decisions. Send out a survey to your entire list. If you ask 100 people a question, and the majority say something very similar, you now know what you need to adapt in your messaging, offers, copy, and emails to what they're saying, feeling, and thinking.
Tie all of this together, and you'll start to notice that you will have a better connection with your audience. They will feel your interest in their lives as you continue to support them and will reciprocate by becoming your customers. They will trust your brand enough to reach out to you because they feel the sincerity of your message.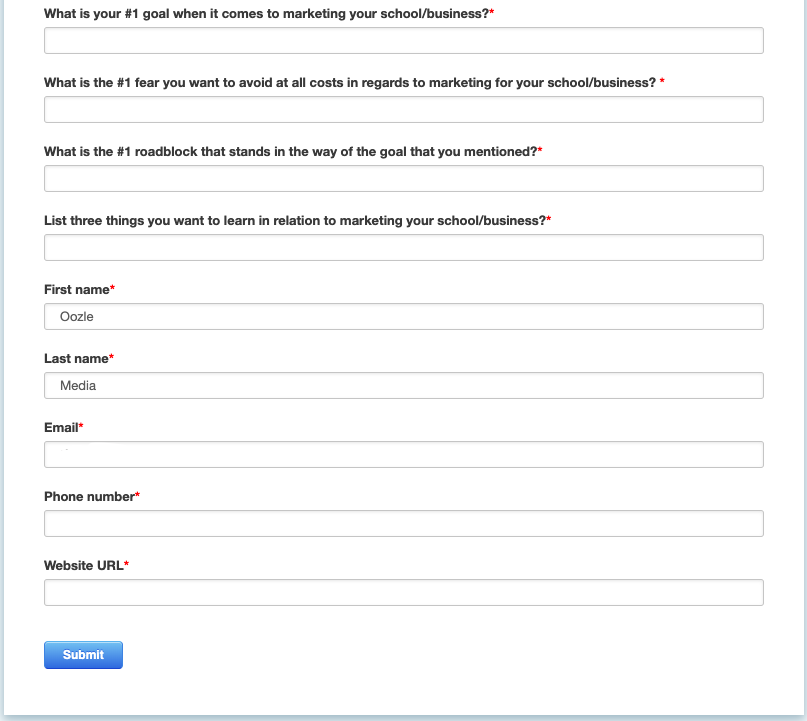 In the End: You Need to Make Connections and Build Brand Loyalty
Today, consumers expect a tailored experience with consistent message. To make this happen, you need to place people in specific buckets where they can receive exactly what they are interested in. You need to segment people into specific lists that will continue to nurture them into making connections, building your brand loyalty, and increasing your sales.
Some people might start out as subscribers but then turn into buyers because they've gained interest in what you offer, because you have built a solid connection with them. Then you'll want to then segment them into a different list because a buyer will continue to buy if you continue to give value and help them solve their problems.
List building is also very important to businesses because a list is a source of business. If something were to happen to Google, Facebook ads, SEO, etc., the business will have their email list to continue to market to. So many businesses focus on front end sales and completely ignore their backend sales, which is where the most money can be made once you build that brand loyalty and connect with your audience.
Email Marketing is Your Next Step
Email marketing is a long-term strategy for growing your business that is also very beneficial in the short-term when implemented correctly. Start by gathering your email subscribers, putting them into lists, and send newsletters on a monthly basis to them, according to topics they are interested in. If you're interested in learning how to get started with email marketing, contact us today to get started!