How to Make a Mobile Friendly Website & Why You Need One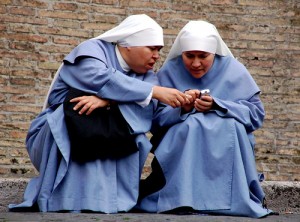 So the Federal Government shutdown didn't happen. Crisis averted! One crisis, however, that won't be avoidable is the loss of valuable business and deterioration of your company's internet presence if you don't have an effective mobile marketing strategy.
As the global financial services firm, Morgan Stanley, recently stated, "In five years there will be more mobile internet users than desktop internet users."
Is your brand ready?
Why you need a mobile friendly website:

Potential customers are visiting your site using mobile web browsers.  If you don't have mobile pages in place they can't find what they want and will go somewhere for it.
Statistics show that having a mobile friendly website significantly decreases bounce rate, while increasing views and conversion rates.
If your mobile web pages are not user friendly it could ruin your chances of ever getting customers to search for you via their desktop computer.
5 keys to building a successful mobile friendly site:
Establish why mobile users would visit your site. Make sure that key information is easily accessible to every mobile user. Don't try to fulfill every goal.  Common goals usually include:  Common consumer goals include:

Finding a nearby location
Company contact information
Looking for deals and coupons
Learning more about products

Downsize everything. Due to the limitation of mobile devises, networks and time, mobile websites should never be as large as traditional websites. So build out your mobile site accordingly.
Fast download time is key. This is probably the most important of all the steps.  You've got to ensure your site can load quickly enough to satisfy users 'give it to me now' mentality or they will leave and not return.  Smartphones have a more sophisticated technology and can handle more advanced mobile sites.  However, smartphones are not the norm, so it's wise to build a less advanced site that can be featured on every type of phone.  Obviously, this will expand your audience size.  Follow these steps to ensure a faster download time:

Use efficient code
Limit images and video
AVOID FLASH (it's largely incompatible with mobile phone browsers)
Automatically redirect users who use your main site's URL to your mobile site.
Keep in mind that all phones have different browsers and screen sizes.  Test your mobile site across all target devices to ensure its appearance is correct.

Be consistent with branding. You can accomplish this without a lot of technical marvels.  Just keep your brand's colors, logo, product images and URL the same. Familiarity is key.
Keep it fresh by adding regular updates to your mobile website every 5-6 weeks.  You want to give visitors a reason to return.  Feature limited products/services and specials.
Why Oozle is the #1 Web Development Firm
At Oozle Media, we're not just another Web Design Firm– we're your Utah web development experts! When we design your site we do it with you, your customers, your business and your money in mind. We specialize in designing websites that are SEO friendly (websites need friends too) and appeal to your visitor's sense of style.