The Holiest of Wars: BYU vs. Utah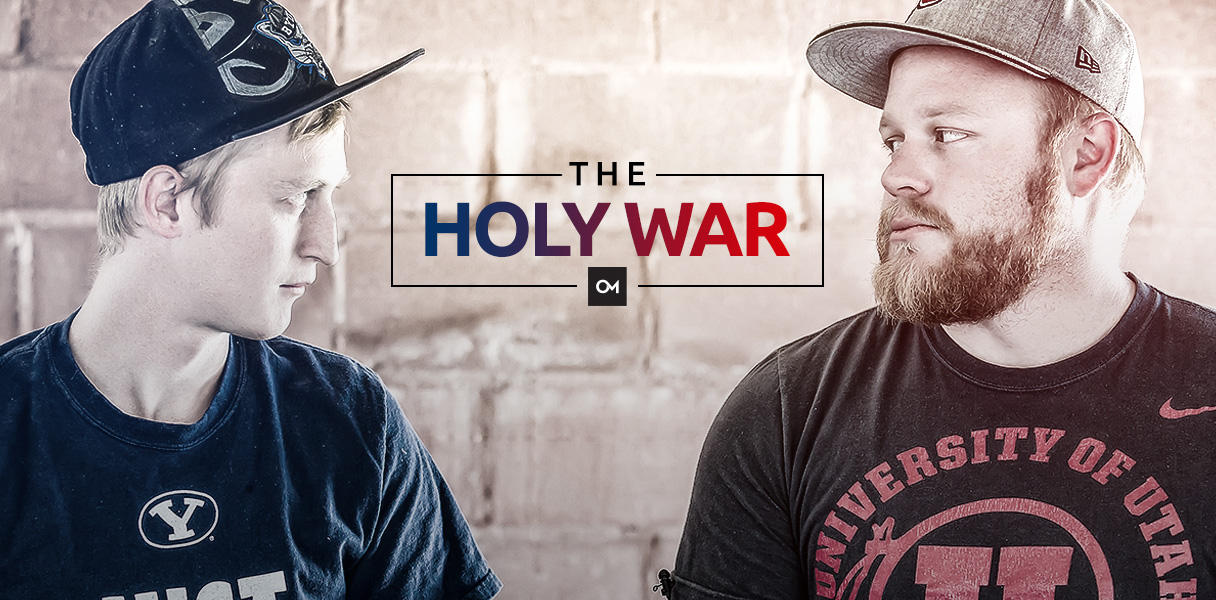 BYU vs. Utah might be the only game both team's value winning more than anything else, even a college football playoff berth. OK, that might be a little extreme, but just think about the significance of this game. Without a pro football team, the Cougars and Utes rivalry reigns supreme in the Beehive State (when scheduled), a decades-old contest that ranks up with the very best college football has to offer: Alabama-Auburn, Ohio State-Michigan and Texas-Oklahoma. It isn't merely just a football contest, it's a battle of ideas and philosophies, state vs. private, Mormons vs. non-Mormons, nicknamed "The Holy War". And it's been going on for more than one hundred years, since 1896 according to Utah, and 1922 according to Brigham Young's official records.
Quick Stats: A One-Sided Affair for the Utes
Sorry, BYU fans, even though you have a National Championship (from 32 years ago) and a Heisman winner, the head to head "scoreboard" leaves no room for argument. To this day, the school's cannot agree on the official head-to-head record. BYU's official game notes list its record as 31-55-4, while Utah's tally is 58-34-4. This is how intense this rivalry is. Utah gladly counts the 4 additional wins against the then Brigham Young Academy, while BYU doesn't. It happened 100 years ago, and there's still no agreement.
Three Eras of Football
The history of the rivalry consists of three eras. First, the pre-1972 era, from either 1896 or 1922. Utah unquestionably dominated this era, going 41-8-4. And again, from 1992 to present, going 14-7. BYU gained momentum from 1972 to 1992 with LaVell Edwards at the helm, dominating the series (and winning one national title in the process) with a 19-2 record.
From the 90's to Now, and Back Again
September 10 is an important game for the two schools. It's the first regular season game between the Utes and Cougars since 2013, and just one regular season game separates their last meeting in last seasons's Las Vegas Bowl, a 35-28 win for Utah. But Saturday's game is full of new storylines and twists that will compound the drama. For the first time in a decade, BYU faces Utah with a new head coach, Kilani Sitake, who spent time on Kyle Whittingham's staff for a number of years before landing at BYU this year, where he and Whittingham were teammates under Edwards. There are many rivalry ties between the two schools, including BYU's Defensive coordinator Ilaisa Tuiaki, defensive line coach Steve Kaufusi and tight ends coach Steve Clark. Utah co-offensive coordinator Aaron Roderick, linebackers coach Justin Ena and wide receivers coach Guy Holliday all spent time at BYU as players or staff.
Greatest Rivalry Moments
While the point spread has increased in Utah wins over the last 21 years, each game, each drive, is still the most intense football all season for fans, and will continue for as long as the matchup exists. Here's two videos, each highlighting the school's biggest plays. We tried finding one video with good plays from BOTH schools, but that just doesn't exist.
For Utah fans…
For BYU fans…