How to "Score" (better than you did in high school) with Paid Search (PPC): An Oozle Media Case Study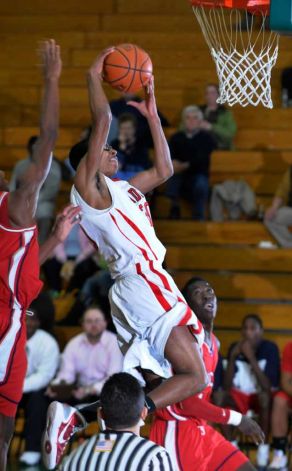 For many of us, "scoring" a kiss or date with our high school sweetheart was difficult. Scoring a spot or goal on our favorite high school sports team? Impossible. Luckily, we've since outgrown our oddly shaped noses and our need to be the school "stud".
But even as mature business men and women, it can be hard to score in our internet marketing campaigns, especially when it comes to PPC (pay-per-click or paid search).
This is because PPC involves knowing which keywords are relevant and how much to bid on them to ensure true RIO, creating enticing ads in search engines like Google, Yahoo, Bing and Facebook, and then sending this traffic to relevant landing pages that convert.
PPC is a great way for businesses to get ranked on the front page of these popular search engines and generate immediate web traffic. However, if you don't know what you're doing, (or hire the wrong PPC Campaign Managers), you can end up paying for clicks that don't ever convert into a phone call, online chat, subscription, sell, etc.
What a waste of time and money!
At Oozle Media, our PPC Campaign Management team ensures that you score because our bottom line is your bottom line – if you don't make money, we lose you as a customer (our contracts are always month by month).
We closely monitor your campaign daily via our proprietary analytics to ensure your clicks are converting. This means we don't just test ads, we take it a step further by performing A/B split testing on specific PPC landing pages and individual ads.  Here are three great examples of how to "score" in PPC:
Oozle Media PPC Case Study #1
Client: Automotive filter distributor
Geographic Target Area: Utah
Campaign Durations: 10 months
Campaign Goal: This particular client hadn't had one sale from their website prior to coming to Oozle Media.  One of the key reasons for this was that their site was not ranking very high in Google. Our goal was to get the site ranked, period.
Campaign Results: Our PPC campaign was so successful, and brought so much new traffic to the site, that it began ranking higher in SEO/organic search without the aid of an SEO (search marketing) campaign.  Just last month, the internet brought the company nearly $5,000 in revenue.  Considering that prior to our campaign our client had zero internet based conversions, this is good news!  Average clicks:  about 24 clicks per day.
Lesson Learned: PPC is a good place to start when you're at square one with online advertising: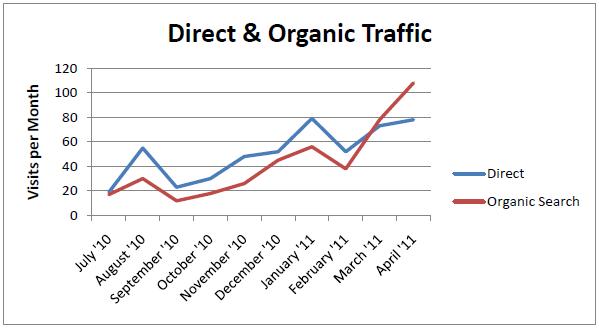 Oozle Media PPC Case Study #2
Client: Gun safe company
Geographic Target Area: United States
Campaign Durations: 6 months
Campaign Goal: This client's PPC Campaign was already doing exceptionally well, but our goal was to find ways to improve their RIO. So, we singled out specific products that were working well in adwords and gave them their own budget.

Campaign Results: Once these keywords had their own budget, the cost per click remained the same, but clicks increased significantly and now our client pays less to reach the top spots in Google and other search engines.
Lesson Learned: Single out your cash cows and squeeze 'em for all they're worth!
Oozle Media PPC Case Study #3:
Client: Special event rental company
Geographic Target Area: Utah
Campaign Durations: 4 months
Campaign goal: This client was had never had a PPC Campaign before when they started with Oozle Media.  In fact, they had very little internet presence at all. Our goal was, of course, to get them on the map!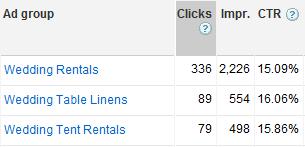 Campaign Results: After we launched their new site and established a well thought out campaign, they began getting a 15-16% click through rate for the products and services we had targeted after only a month and a half.  Average clicks per day: 13.
Lesson learned: Again, PPC is a great first step to begin building your  online brand!
Score with Oozle Media
What more proof do you need that we are your Utah PPC experts? With Oozle, you don't have to worry about getting stuck in a contract, and we never take a percentage of what you spend on your ads.  The search engines will bill you directly! (Keep in mind that most companies will take a percentage of this—and that's exactly why you need us!) GET OOZLED!