How to build the Perfect Landing Page in 6 easy steps
The purpose of a landing page is to generate leads from the traffic brought in by your search and paid search campaigns, and a well thought out landing page can double your monthly conversions.  How do you build one? Just follow these 6 simple steps: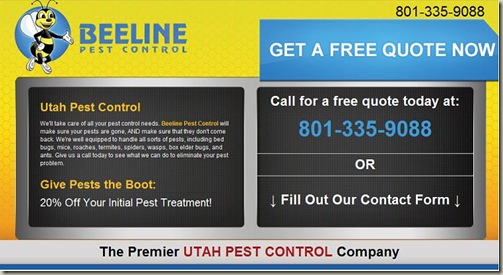 1. Provide a valuable offer that will entice visitors to take a specific action.
The offer should contain the words, '"FREE", "Discount", "Act Fast!, or something along these lines.  You want the user to feel compelled to act immediately.
The more specific you are regarding the action you want  users to take, the better off you'll be.  Do you want a form filled out? Subscription? A call to action, such as "contact us', is too broad and will not lead to many conversions.

2. Keep everything as simple and clear as possible.
Web content should always be simple, to the point, and easily "skimmable".  If it's not, people just won't read it. This is especially the case for landing page content.  Bulleted lists, two sentence paragraphs, and urgent offers are absolutely key. The headline should grab the visitors attention from the get go, and as hard as it may be, you'll want to restrain from asking too much of your audience.  Only ask for critical information, such as an email address and name. Anything more than this can turn visitors off.

3. Compliment the offer with a cool image/info graphic.No matter how short and sweet your content is, people may not read.  Therefore, visual cues, info graphics, and logos can encourage visitors to hang around.

4. Provide a specific text button. Instead of a web button that reads 'send', try something more specific, such as 'submit', 'register' or 'enroll'.
5. Create a Dead End Zone. What we mean by this is you'll want to hide any and all links that distract users and pull them away from the page.
6. Always test your landing pages. Build multiple test versions in order to see with layout, content, form, and image convert best. Stick with the one that works!  If you can't build one on your own hire Oozle, we are your Utah PPC experts!
GET OOZLED TODAY!