Google Reviews Disappearing from Knowledge Panel: Glitch or Update?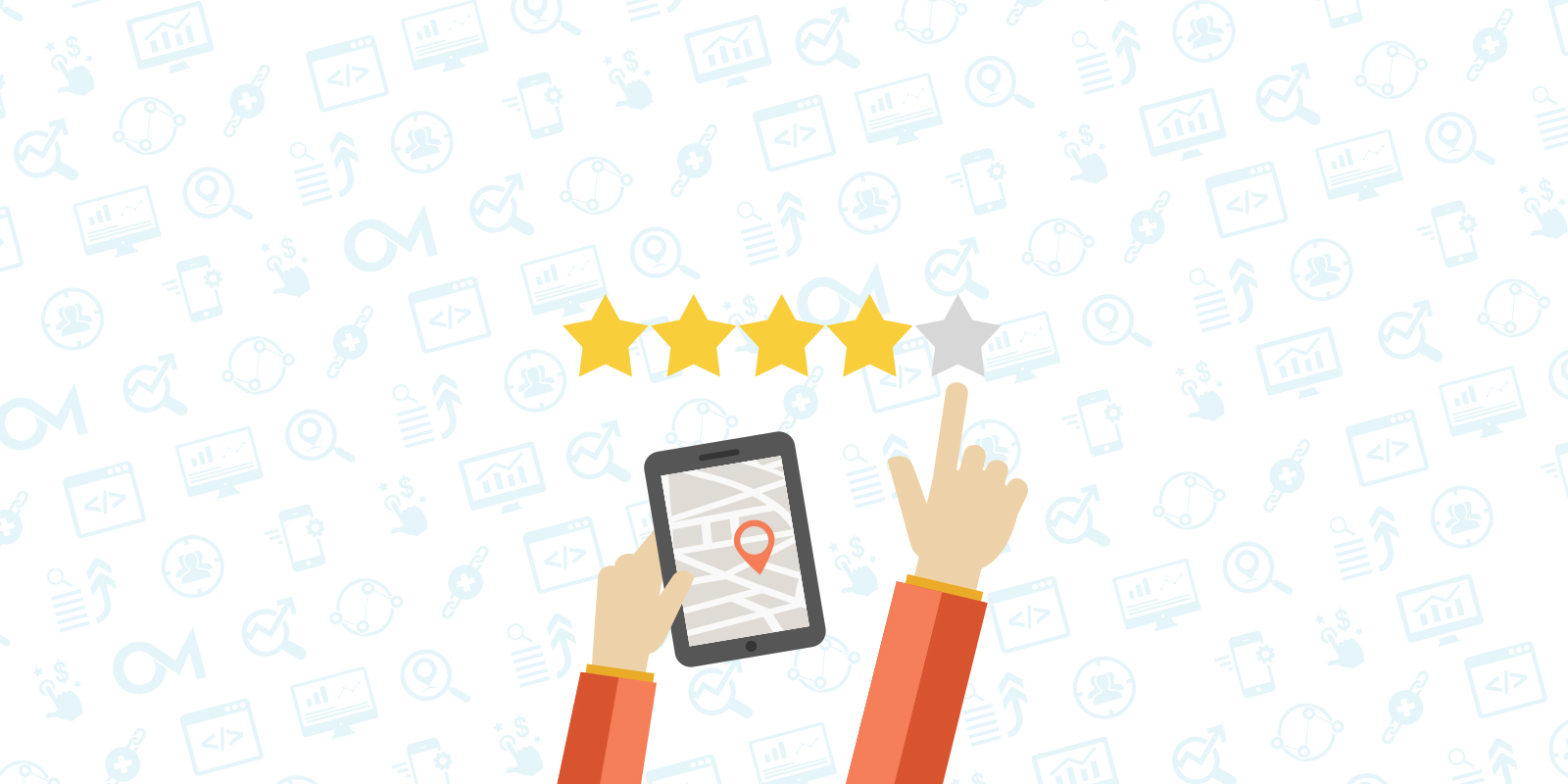 Where did all of my reviews on Google go!? Don't panic. There have been several changes and tests going on at Google lately that may mean changes in the way your business shows up on Google. While nothing has officially come from Google yet, there has been some chatter online about some potential changes in the algorithm. Here at Oozle Media we've notice a couple mysterious things happening, especially in regards to the way reviews are being displayed on the knowledge card.
Reviews have typically been shown on the knowledge card of Google's results page for businesses and organizations that have more than five or six reviews. An example of the way reviews are displayed can be seen in the screenshot below.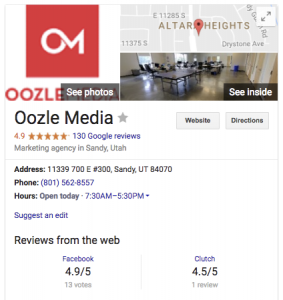 Below is a side-by-side comparison of a business whose reviews show up on Google Maps, but not on Google's results page. This is a change we have been seeing since February 7, 2017. One can see that this business has 145 reviews, generally positive and yet they are not being displayed on the knowledge card. Their reviews are still readable from Google Maps and have otherwise not been affected, but for a previously unknown reason are no longer displayed in the knowledge card.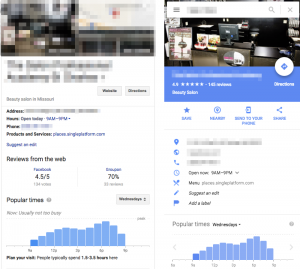 Interestingly, this other beauty salon (shown left) with fewer reviews but a similar rating does have their reviews show up on the knowledge card. Another change worth noting is the "Reviews from the web" section now shows up in a straight format rather than stacked on some knowledge panels. This section can appear with or without google reviews, and stacked or straight depending on number of sources (shown right).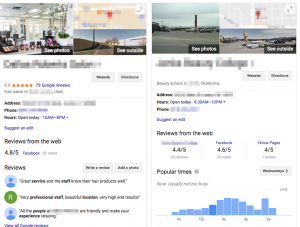 We were able to contact a Google My Business representative who confirmed that "there is a technical glitch that's happening with Google Search currently…once the technical issue has been cleared…you will see the reviews [again] on the knowledge panel." The representative was unable to give us an estimate on when this will be resolved.
We've also noted that several business do have their reviews visible from the knowledge card with as little as two reviews. Joy Hawkins, a Google My Business top contributor made note of this last night in a tweet showing a company with just one review. It is possible that these changes on the results page are related to recent updates Google has reportedly been rolling out or that the "technical glitch" may have been a result of of these updates.
UPDATE [02/09/17]: We just noticed another variation shown in the screenshot below; some paid results are now being displayed above the knowledge panel. We expect a variety of changes to creep their way onto the knowledge panel in the near future. The same Google representative also stated that we should know "that [our engineers] are actively working on improving the Google Maps and Google+ Local experience for our users".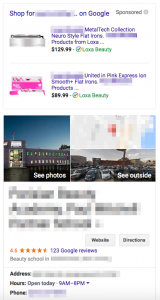 Despite a bit of chatter from the online community on recent changes, we haven't seen anything directly addressing why reviews are occasionally not being displayed in the knowledge card. There is lots of speculation as to what these changes entail, but perhaps Barry Schwartz summed it up best saying it "confuses the local community".
Are you noticing anything interesting going on with Google's results page? Send us a screenshot and let us know @oozle_media!