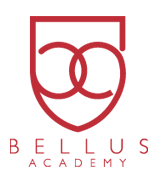 Info & Summary
Website: http://www.bellusacademy.edu/
Industry: Postsecondary Education - Beauty School
Bellus Beauty Academy is a cosmetology, esthetics, massage therapy, makeup artistry, barbering, and nail technician academy with three locations in the San Diego, CA area, and one in Manhattan, KS. Lynelle Lynch is the owner of Bellus, and acquired the school in 2006. So far, 2016 is shaping to be her best year yet as far as leads and enrollments go. This is interesting, because most beauty schools in 2016 have witnessed a decline in interest for their programs. Oozle Media started to work with Bellus in July 2015.
Service Provided
• Website Development
• Search Engine Optimization (SEO)
• Search Engine Marketing (SEM) (PPC)
• Paid Social Ads (Facebook & Instagram)
• Graphic Design
• Reputation Management
Overall Leads & Enrollments
+48% in enrollments
Credit to the awesome admissions staff, led by Sarah Holmes! We help bring the leads, and they enroll them!
+45% in leads
Oozle has worked closely with Jenn Lyles, Marketing Director of Bellus Academy, to amplify some great/bold marketing campaigns Jenn and Oozle crafted together. This messaging from Bellus, and great ad placement from Oozle has worked to generate an increase in leads, and more importantly, an increase in overall enrollments for Bellus Academy!
WEBSITE
119% lift in website conversion rate.
Oozle Media worked together with the Bellus team to create a better website. Although true conversion rate optimization was not implemented 100% in this design, the overall conversion rate did dramatically improve after the launch.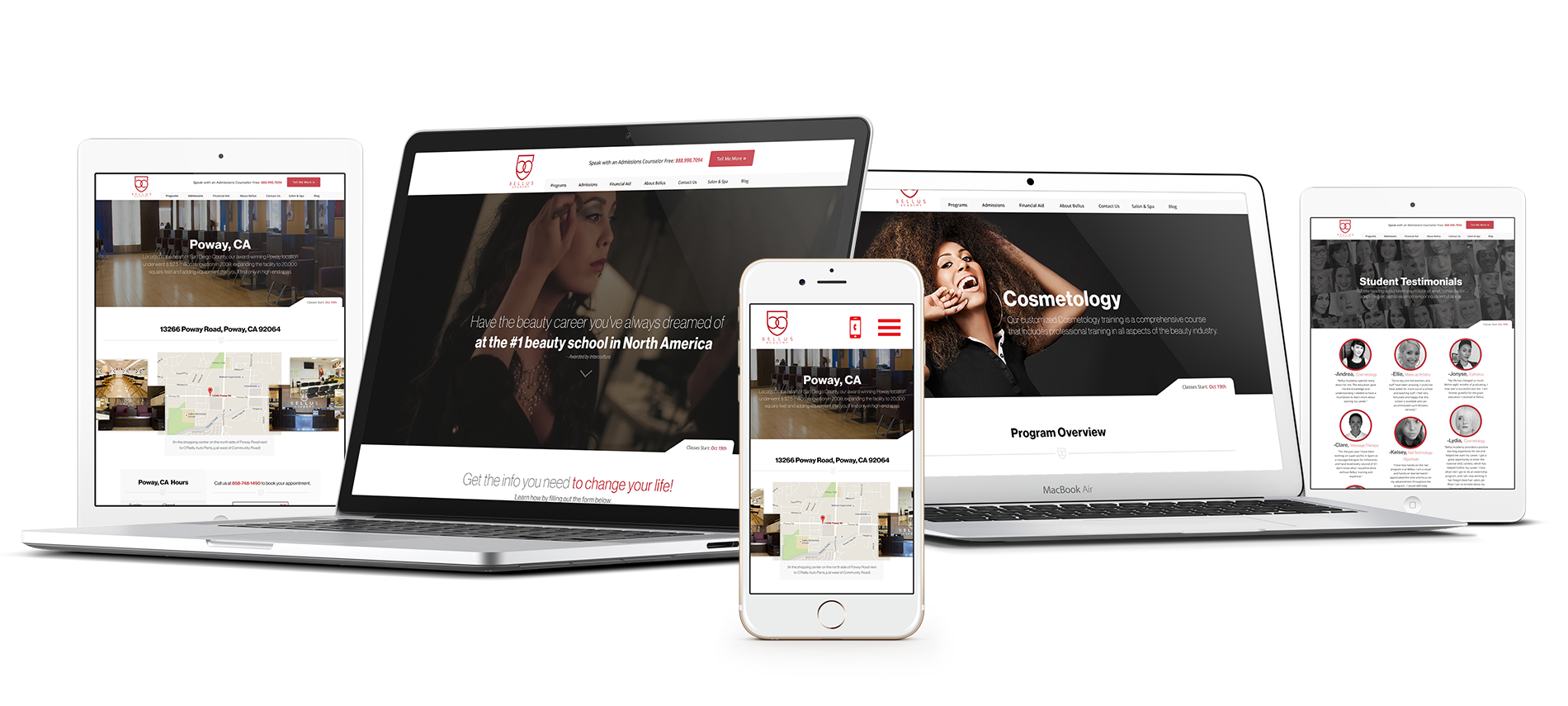 Pay-Per-Click (PPC) (SEM)
-50% Decrease in Cost Per Conversions
+160% Increase in PPC Leads (not including texts/phone calls)
The image below shows Bellus' pay per click account and some of the important metrics. The data shows a comparison when Oozle took over in July 2015, to September 2016 vs. the exact date year over year when Bellus was with another company.

Search Engine Optimization (SEO)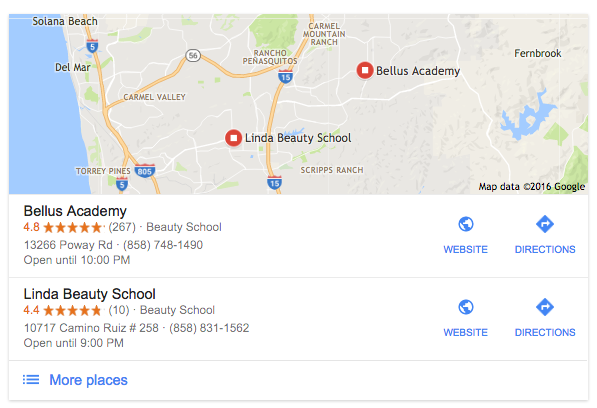 Best reputation and rankings for their Poway, CA location.
Best reputation and rankings for their National City, CA location.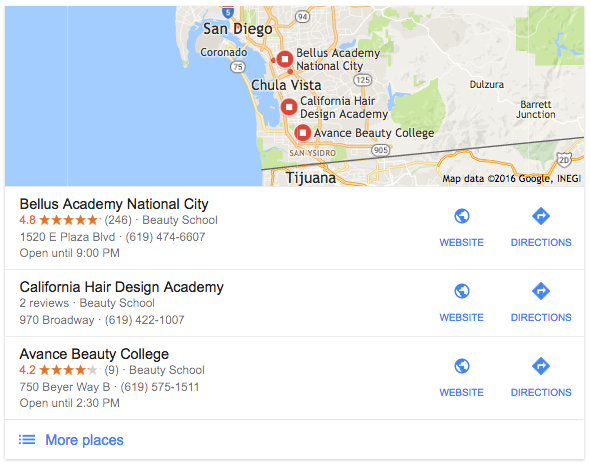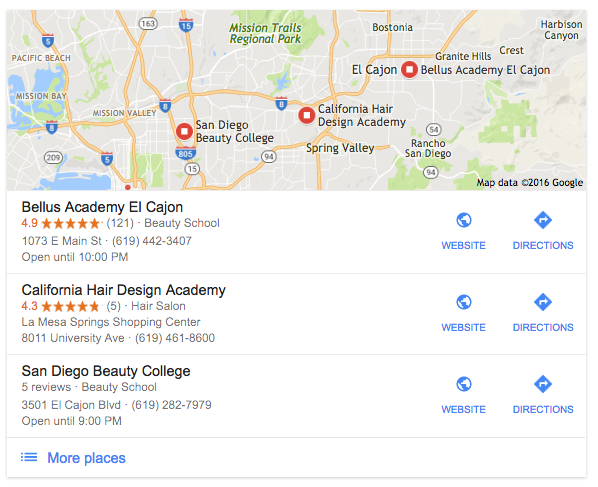 Best reputation and rankings for their El Cajon, CA location.
Best reputation and rankings for their Manhattan, KS location.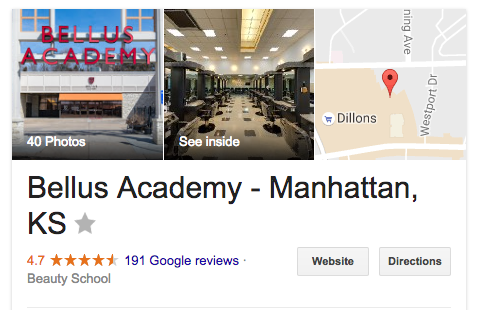 SOCIAL MEDIA
Bellus was doing a lot of social media before Oozle Media, and was driving a impressive amount of traffic to their website from it. When Oozle Media took over and started advertising on social media for Bellus, this proved to be the difference maker, in that Bellus started to actually get measurable leads!


Comments
comments