Magento and Oozle Media: Fighting E-Commerce Crime one Website at a Time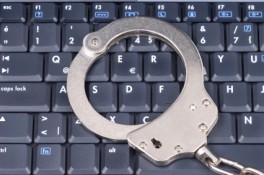 Just like police chiefs, sheriffs, and prosecutors, Oozle Media and Magento are dedicated to fighting crime. E-commerce crime, that is. What are the charges?  Too many to count:
Complicated checkouts
Lack of a professional or appealing web design
Faulty ad payment gateways
Too much product information
Too little product information
No return policy
Lack of security
Slow loading speeds
Lack of an effective internet marketing strategy which should include SEO/Social Media, and PPC
Is your company website guilty of an e-commerce crime?
We hope not considering that the 1.6 billion internet users are shopping online because of one main thing: instant access 24/7/365.  If your e-commerce site is dysfunctional in any way, shape, or form, browsers will become dissatisfied and shop elsewhere.
Magento: the e-commerce platform for growth
Statistics show that for every successful e-commerce site, there are dozens that fail.  In order to succeed you need the right software and that's where Magento comes in.
Magento has been an eCommerce leader for years and that's why Oozle Media is proud to be a partner.   Magento is known for its scalable, feature-rich, professional open-source solutions which provide merchants with complete flexibility and control over the look, content, and functionality of their online store.  With Magento, merchants can also create sites that are tailored to their unique business needs.
Check out one of our amazing e-commerce sites: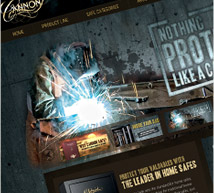 Join us in fighting e-commerce crime today!
At Oozle Media, we're not just another web development firm.  We are your Utah SEO experts and we have developed a number of Magento Commerce websites.  Our deep understanding of this brilliant application allows us to offer our customers the best of the best websites.
Our Magento customizations are developed according to Magento best practices and core architecture.  Also, most e-commerce companies charge around $30,000 for a site. Our prices are not even close to this.  Put a stop to e-commerce crime and Get OOZLED today!