How to Market to Women Online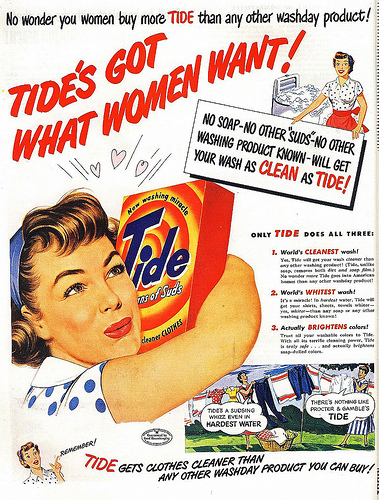 Of women surveyed, 90 percent of them believed marketing companies simply did not understand them. Because women make the vast majority of purchase decisions, they are one of the best audiences to reach out to. Don't let your company fall into the 90 percent, be a company that understands women so everyone benefits.
First, you need to know how women spend their time online. Here are the top six interests that women check out on the internet:
1. Apparel
2. Health
3. Family parenting
4. Food
5. Beauty/Fashion
6. Kids
By understanding what women are interested in, you can better appeal to them and attract attention to your product or service. Even if your company doesn't directly deal with one of these categories, there are indirect ways to reach out to women by way of these channels.
Appealing to Women
Now that you know women's interests, you can market to them. Say that you own a car company and you want more women to take notice to it online. You can offer free spa treatments with a purchase of a car or $100 gift cards to grocery or clothing stores. Or, alternatively, you can emphasize the quality of your cars in a blog especially dedicated to keeping children safe. Find a way to incorporate women's online interests in your outreach.
Women and Social Networking
Between emails, Twitter, Facebook, and smartphones, you have innumerable places to reach out to your customers, especially the women, given that 56 percent of social media users are women. Here are some ways to market to women through the marketing gold mine of social media.
Go to malls and grocery stores to offer freebies or coupons for those who like you on Facebook
Create a emotional response in advertisements that is "real" and connects women to the product
Give customers a chance to post feedback via Facebook and Twitter to give them a voice
When someone follows you on Twitter and says something positive about your product, retweet it
Hold brand advocate contests to increase the number of women who recommend your company
These are only a few of suggestions for methods of reaching out to the women who purchase your products and services. There are also email-marketing strategies that work as well.
Reach Out to the Vocal Public
Thousands of new blog posts are created each day, and currently there are more than 3.9 million women with children who have blogs. Reach out to the women who speak out about your companies services. Don't get left in the internet marketing dust! Be proactive about including women in your advertising audience.
For all your internet marketing questions and needs, contact Oozle Media, the marketing experts!
-Kassandra Konecny