A Marketing Paradox: 3 Ways Negative Reviews Can Help Your Business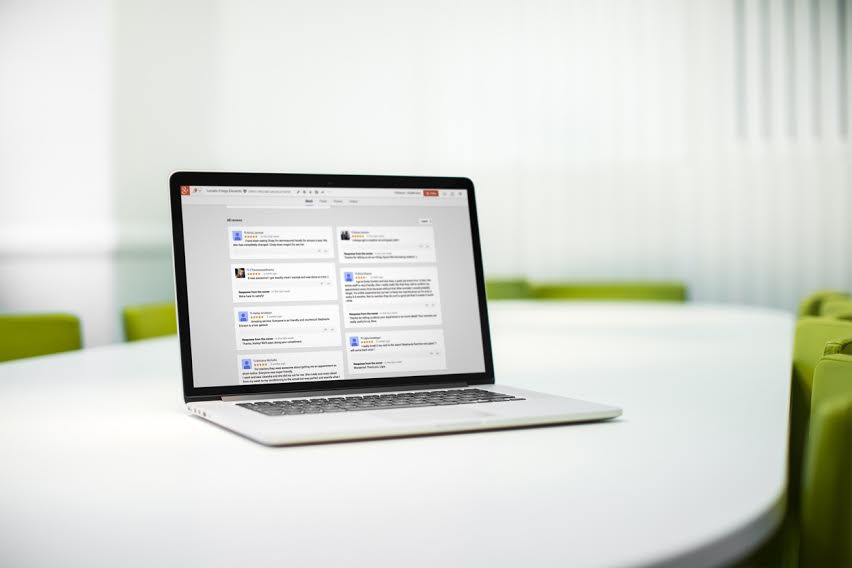 When we approach business owners about customer reviews programs, we sometime inadvertently set off some PTSD, and with good reason. Customers are much more likely, when un-prompted, to leave a bad review instead of a good one. In fact, a customer will on average tell 7 people about a bad experience with a company and only 3 people about a good experience. This means that if a company hasn't made positive reviews a priority in their business, they're probably dealing with reviews from un-happy reviewers instead of their satisfied customers. Because they've only experienced negative online reviews, we find a lot of business owners that are very hesitant to promote any sort of reviews for their business.
We're happy to report that every client of ours, who has focused on online reviews has seen overwhelmingly positive reviews as a result. With that being said, every good business still has customers that feel unsatisfied. This post will cover 3 ways that you can turn negative reviews into a positive for your business.
#1 – Negative reviews give you the opportunity to show off your exceptional customer service
Online review sites like Google allow you to respond to those who leave reviews. Taking the time to respond to negative reviews shows your potential customers researching you that you CARE! It gives them confidence to go with you. They'll read the review and say "I'm going with these guys, because I know they'll take care of me even if they mess up".
Here's a real life example of one of our customers who is experiencing this on a daily basis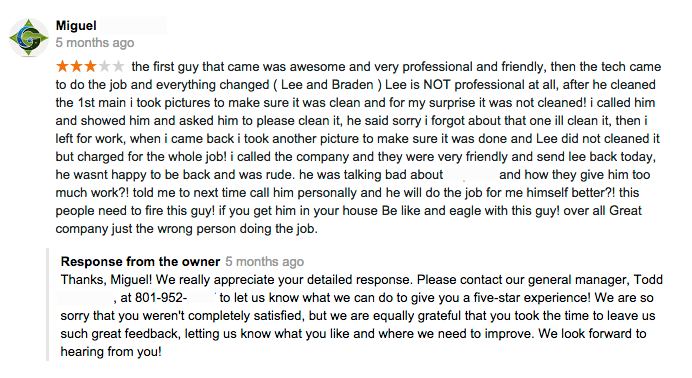 #2 – Negative reviews validate your good reviews
While your goal is to produce only positive reviews, red flags go up when your business only has 5 star ratings. Consumers might say to themselves "something fishy going on here, it's too good to be true". Having a healthy mix of good, not so good and bad reviews gives the consumer a sense of reassurance, a feeling of "these are real reviews".
*Note: if you want them to actually say "I'm still going to go with them, even though they have negative reviews". You have to be VERY good at #1
#3 – Bad Reviews gives you insights on what holes need to be fixed in your business
Knowing how your customers really feel about you is critical to business longevity! Check out this stat:
For every customer who bothers to complain, 26 other customers remain silent. – Helpscout.net
The good businesses, that stand the test of time, understand that the conversations about their business are happening whether they participate or not, and they choose to participate to and have a chance to respond to false allegations and learn from their credible customer complaints.
Did you know that "It takes 12 positive experiences to make up for one unresolved negative experience."- Helpscout.net So don't ever say "well, it's only one complaint". What you should say is "You know what, I'm so glad that person let us know how they feel, now we know we need to fine tune that part of our business"
Takeaway
Customer complaints are GOLD so long as you have a plan of how to neutralize the situation by showing off your customer service skill or improve you business based on the feedback. If you need help, building a plan for your company's negative reviews, Let us help.